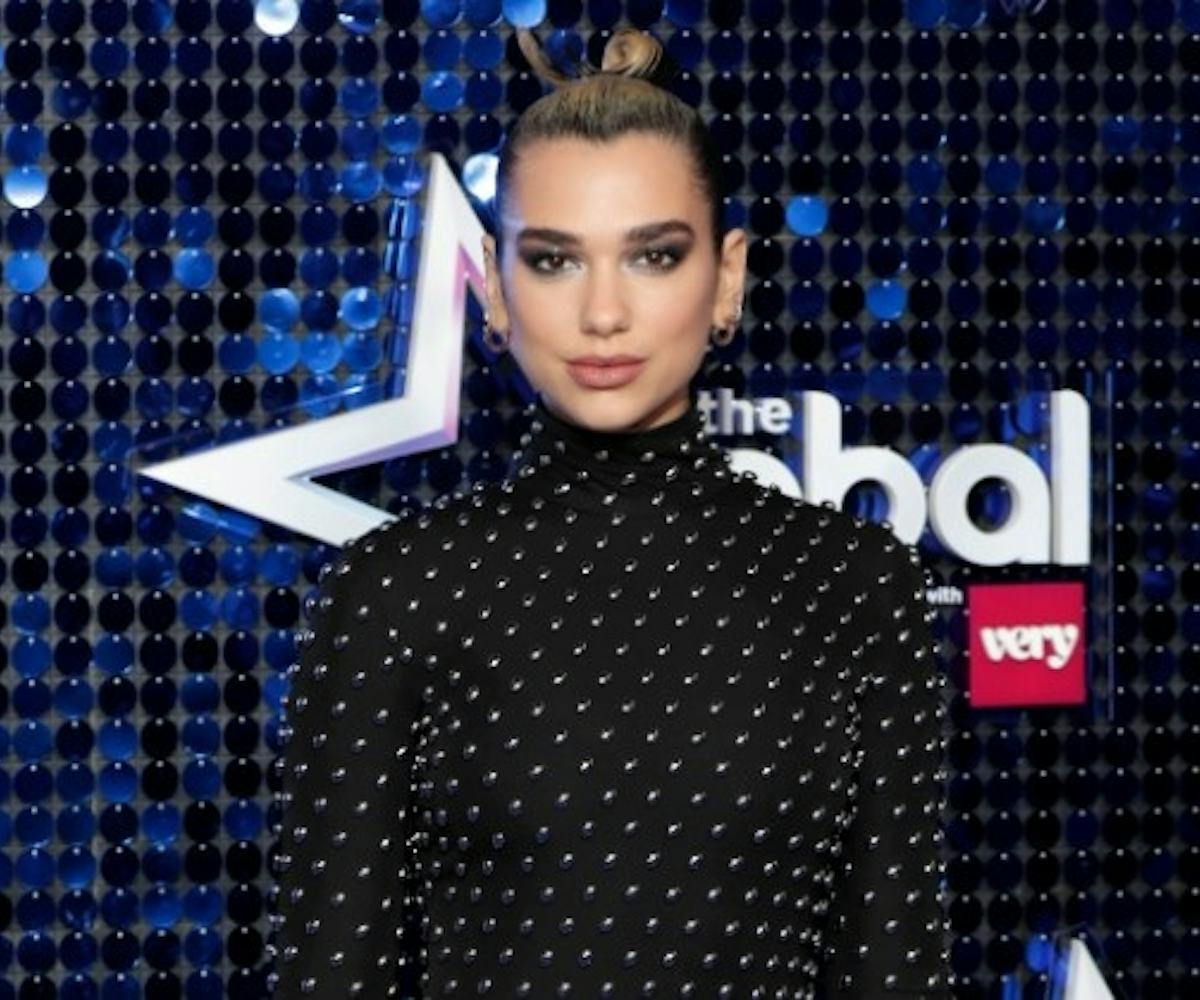 Photo by John Phillips/Getty Images
Dua Lipa Channels Angelina Jolie In High-Slit Gown At The 2020 Global Awards
It's a new decade, and we have a new woman who has the potential to break the Internet just by showing off her leg. Dua Lipa attended the 2020 Global Awards in London on Thursday in a studded black turtleneck gown with a way-up-to-here slit showing off her leg. Watch out, Angelina Jolie.
Unlike Jolie, Lipa paired her gown with a pair of semi-sheer black tights. It's chilly in London, so who can blame her?
Lipa is up for a handful of awards during the ceremony, including Best Female, Best Pop Act, and Best British Act. She's currently gearing up to drop her new album, Future Nostalgia, on April 3, and has already released two chart-smashing singles to accompany its release.
While her red carpet look may not suggest it, the new Dua Lipa era will lean heavily on disco, with the singer telling Metro back in November, "It's quite nostalgic and disco elements but I wanted it to sound fresh, new and still current but I'm experimenting and having fun. It's a very fun, nostalgic disco-related album."
To hold fans over until the album's release next month, Lipa is dropping her very retro workout video for the song "Physical" tomorrow.
See Lipa's full look at the 2020 Global Awards, below