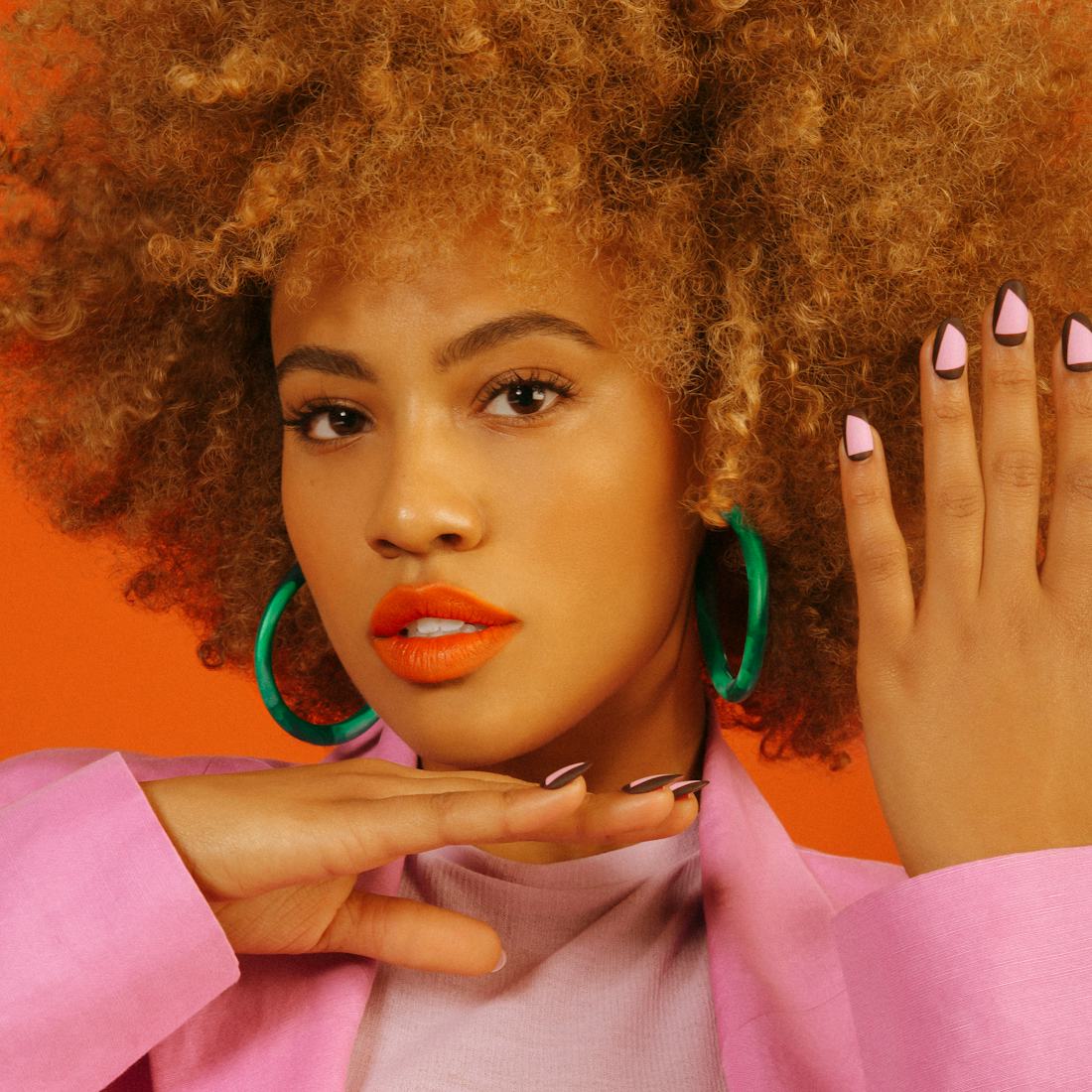 Ezinma Is Music's Most Exciting Violinist
Ezinma is featured in NYLON's February 2018 cover story, speaking about her conceptions of beauty and fashion.
Ezinma was three years old when she first picked up a violin. It wasn't until a couple of years ago, though, that she started meshing together her love of trap and classical music and attracting the attention of Beyoncé, Stevie Wonder, and Mac Miller. The day of our photo shoot also happened to be the day the lead single off of the Black Panther soundtrack, "All The Stars," was released; on it, Ezinma plays the strings.
Ezinma decided to take this unconventional route with her music because she often feels like an outsider within the classical space. "I've always felt a mild disconnect with classical music, even though I've been playing it for almost my entire life," she says. "I'd sit in the orchestra, and I wouldn't see people who looked like me, or I'd go to these concerts, and everybody was old and white. I loved music, I loved playing the violin, but the music I was playing didn't always connect with the music I liked." So, she forged her own musical path, and people have happily followed her down it.
Ezinma had similar hesitations about the fashion industry. "Being a model was never an intention of mine because I didn't see myself fitting in in any way," she says. But a shift is happening on that front, too: People don't want to see "models" anymore when they look at campaigns, they want to see women they can relate to.
"Fashion and branding now want to hear stories, so people are able to step out beyond this beautiful facade and show who they really are," Ezinma says. It's why, she thinks, someone like herself—a "shorter, not super-skinny, really normal-looking woman"—was able to make her way into the industry. "The fact that I am where I am is incredible. People are embracing the fact that I play the violin and I come from Nebraska and I have this really unique story, and it just shows that being yourself is what fashion's wanting."
"FASHION AND BRANDING NOW WANT TO HEAR STORIES, SO PEOPLE ARE ABLE TO STEP OUT BEYOND THIS BEAUTIFUL FACADE AND SHOW WHO THEY REALLY ARE."
Having just shot Adidas' Tubular sneaker campaign for Finish Line in December with some "other big project in the works," Ezinma hopes to now continue on the film scoring route. She's finishing up her album, and her ultimate goal is to keep challenging culture. Picture this: A full, live orchestra in Carnegie Hall. The seats filled with stylish insiders. On stage, walking through the strings and passing the brass section, is a model donning the latest collection from a notable designer. And Ezinma somewhere behind the scenes. This is what she wants her future to look like—an amalgamation of the two industries she currently occupies. "There hasn't been the person to merge the worlds, and I believe that person is me," she tells us, with a twinkle in her eyes and a confidence you wouldn't dare question.
PHOTOS
PHOTOGRAPHER: ADRIENNE RAQUEL
PHOTO ASSISTANT: SENEM GUNES
BEAUTY
MAKEUP: KIM WEBER
MAKEUP ASSISTANT: KYLE SHEEHAN
NAILS: GRACIE J.
STYLIST: CHRISTINE NICHOLSON
STYLIST ASSISTANTS: TYLER OKUNS, DAVIAN RODRIGUEZ, RAVEN SHEPHARD
HAIR: ANDRITA RENEE
VIDEO TEAM
PRODUCER: MAURA GAUGHAN
SHOT BY: CHARLOTTE PRAGER, DANI OKON, KATIE SADLER
EDITING: CHARLOTTE PRAGER, DANI OKON, AND DYLAN PAILER-FRIEDMAN
SOUND: DREW JOY
This article was originally published on