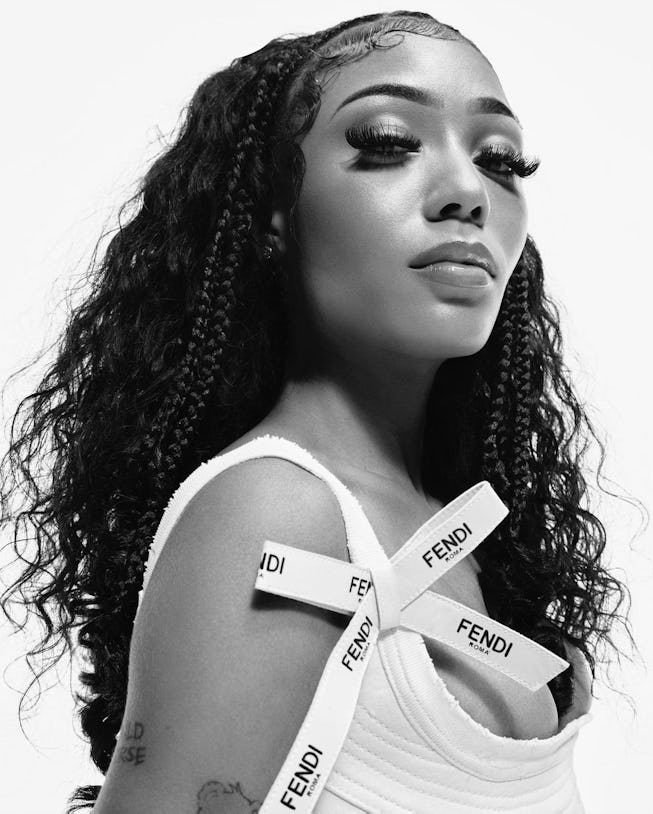 Fendi
FENDI Reveals New Summer Capsule by Marc Jacobs
Kim Kardashian is already wearing the collection.
After presenting selected items as part of the multi-collab Resort 2023 collection at New York Fashion Week last year, which included co-designed elements from Tiffany & Co, Marc Jacobs, Sarah Jessica Parker and Porter to celebrate the 25th anniversary of the FENDI "Baguette" Bag, the brand is releasing an entire FENDI x Marc Jacobs capsule. The collection is available May 11 on the FENDI website and in select FENDI boutiques.
Marc Jacobs' FENDI collection sees the FENDI Roma logo reimagined, as well as exaggerated, platformed, oversized, monochromatic silhouettes, with florescent touches across men's and women's ready-to-wear. "In its sinuous lines and elongated forms, the ready-to-wear collection echoes New York's 'Gilded Age' in shape and yet these are 'everyday' items of today made into part of the mythology of the city. Here, both fantasy and reality come into play," FENDI shared in a press release.
The brand also says that "utility is everywhere present" in the capsule, particularly with the multiple uses of pockets that reflect the form and fastenings of the Baguette bag itself. The bags released will come in a glittering, silvered, grey, white, fluorescent yellow, and black color palette, with the Baguette bags ranging from Maxi to Nano. The collection also includes jewelry that takes the bow motif taken from the runway, double sole FENDI Domino sneakers, cat-eye sunglasses and extravagant, gigantic, upcycled fur hats.
Today, the brand posted about the collection on the FENDI Instagram, encouraging customers to "shop the collection before it launches on 11 May" by signing up for the Fendi newsletter on the website. Marc Jacobs also posted Kim Kardashian wearing the capsule on Instagram. "Kim Kardashian wears the Marc Jacobs x Fendi collection. Kim Jones has invited longtime friend and mentor Marc Jacobs to reimagine some of Fendi's classic silhouettes. Available May 11," the brand wrote as a caption.