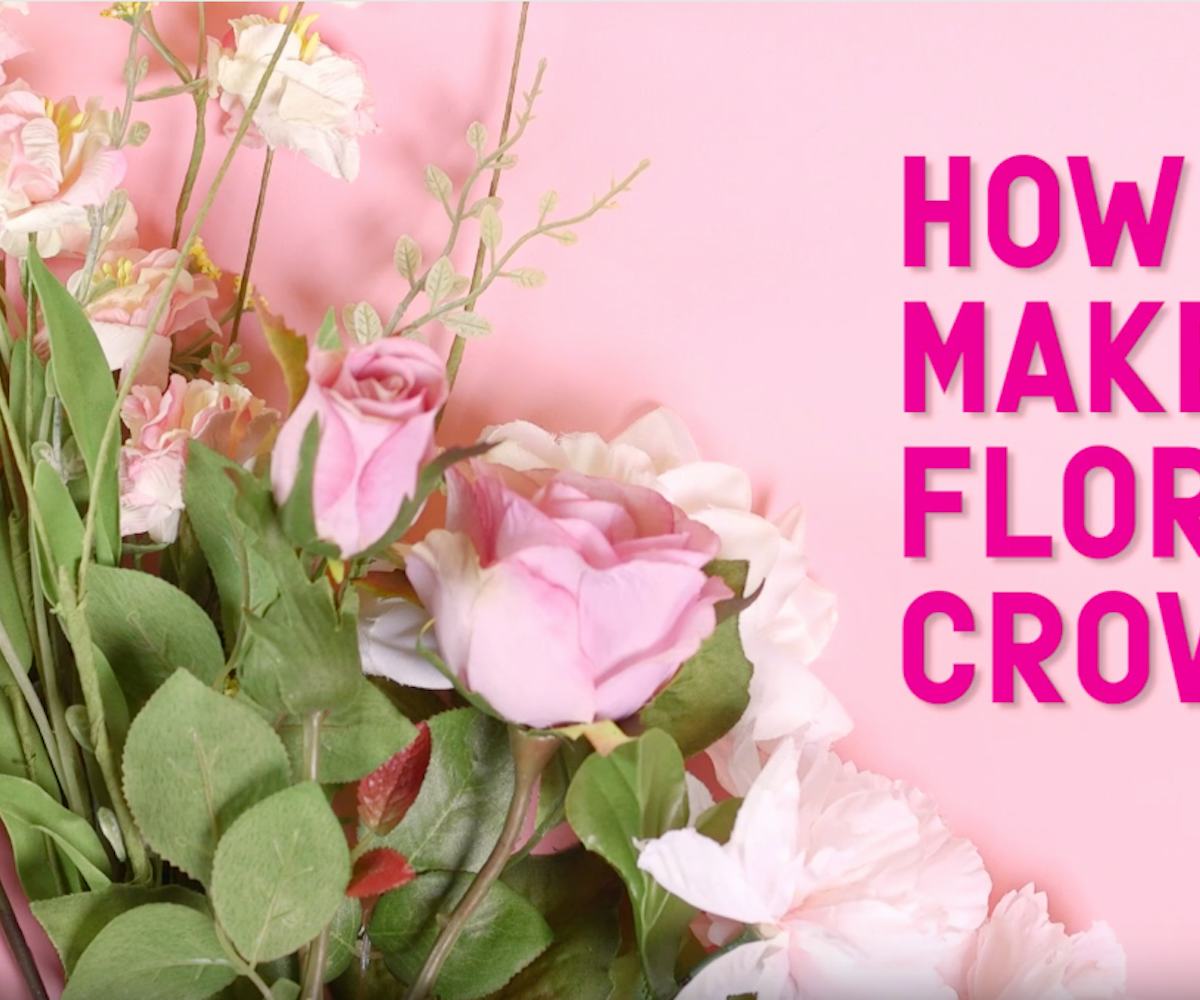 How To Make A Flower Crown In 3 Easy Steps
Just in time for festival season
Coachella weekend one may be behind us, but this is just the beginning of festival season. Whether you'll be attending the second weekend or any other of the slew of music festivals occurring over the next few months, or simply just want something special to adorn your locks for an upcoming event (hello, summer weddings), it's undeniable that the flower crown has become the new staple hairpiece of the season.
However, a good crown can get pretty pricey, and the cheaper ones don't look nearly as nice. With that said, why not just make your own? Don't worry, you don't have to be a DIY pro; we're here to lead the way and show you how to make one in three easy steps.
It's a lot simpler than you may think. All you need is floral wire (which you can pick up at any craft supply store), handheld wire cutters, and (obviously) some pretty flowers and greenery. Whether you choose real flowers for a one-time special event or faux so that you can wear it again and again, the floral options are endless.
All it takes is a little bit of weaving and some creativity to fashion an original, authentic flower crown that speaks to your personality. For our how-to, check out the video, above.