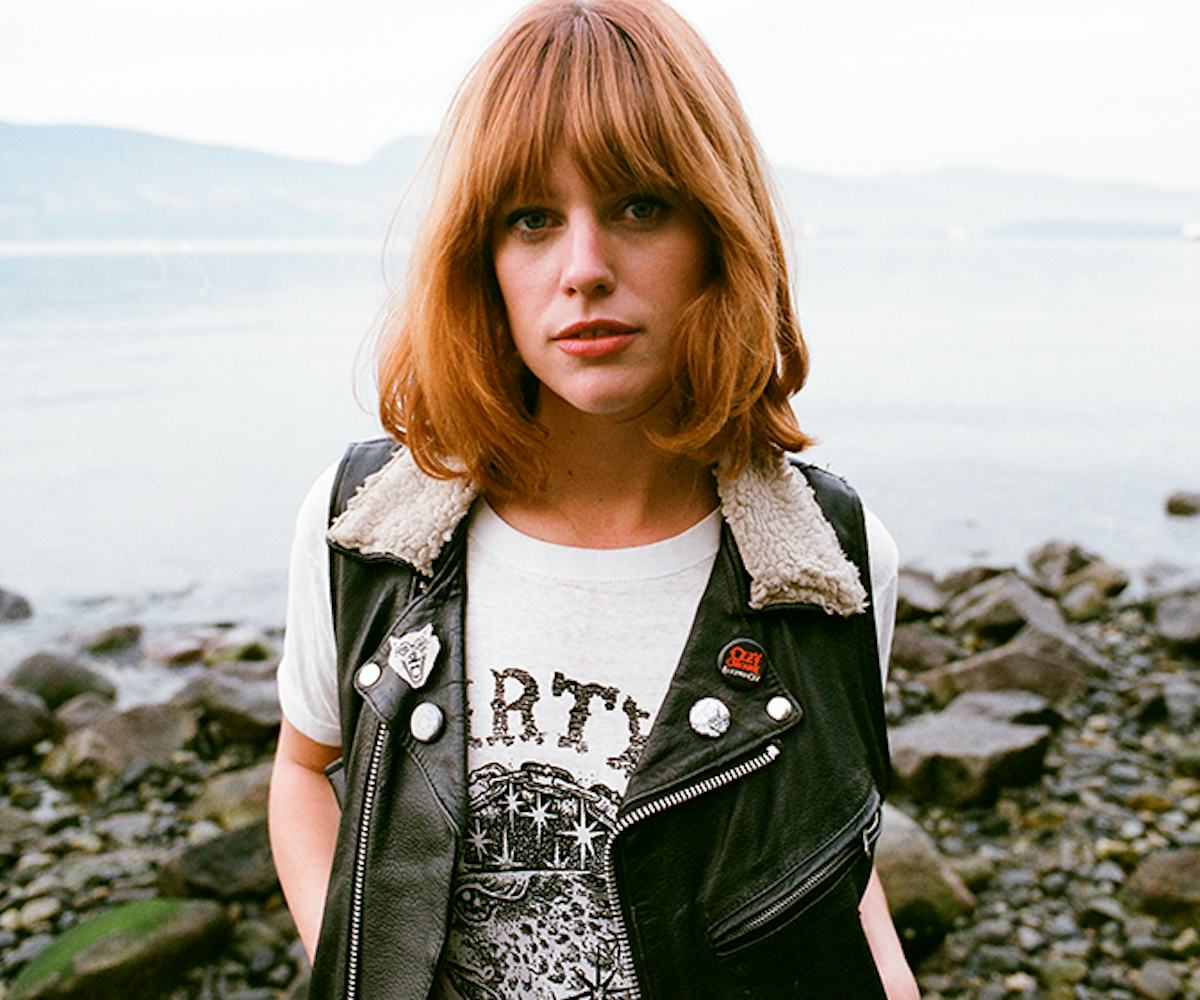 all photos by amanda leigh smith
freebie friday: born a bad seed
enter to win a badass tee.
Imagine a plain white tee that's been around a while—it's the perfect texture; thin, light, a little ripped. Now imagine that perfectly worn plain white tee with a badass graphic on it, designed by an emerging artist. Pretty cool, right? That's exactly what awesome company Born a Bad Seed does; hunting out the perfect old T-shirt, and making it even better. After all, the only thing better than a vintage tee is one that's been re-worked into something even more awesome than it was before. 
Besides the fact that the brand's latest collection comes with totally 'gram-worthy photos (shot by the awesome Amanda Leigh Smith), they also want to give away one of their sweet shirts to three lucky NYLON readers! That's right, you might have the chance to win either the Thrashed Blank Vintage Tee, the FTW Reaper Tee, or the Born A Bad Seed Tee. How to enter? All you have to do is sign up in the form below.
Check out the rest of the photos from the shoot in the gallery above. Then, enter for your chance to win. 
See our official rules here.
PHOTOSHOOT CREDITS
Photography: Amanda Leigh Smith
Models: Jessica Ilalaole, Kristy Jacobsen
Jewelry: Cobracult