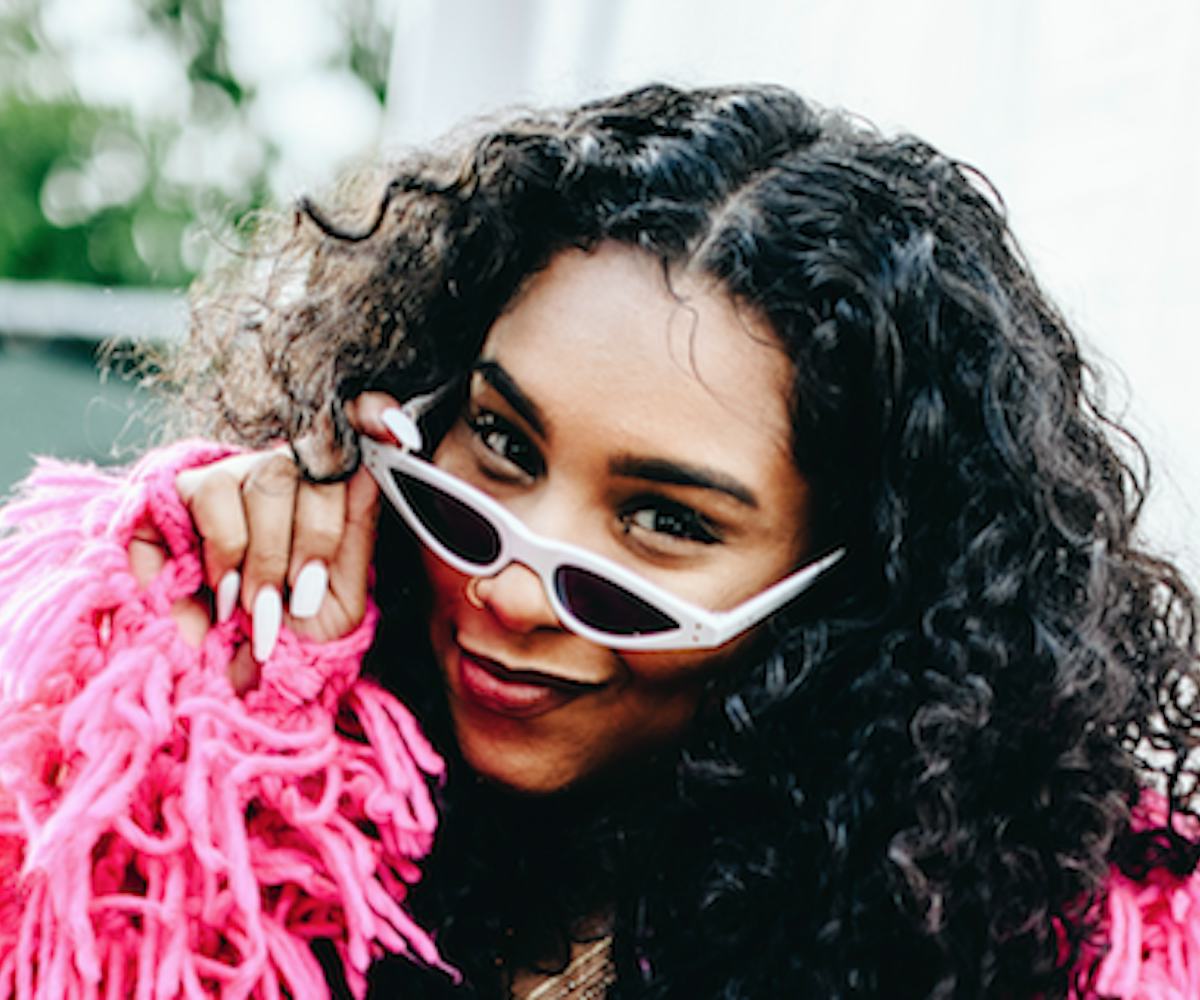 photo by nina westervelt
Sunglasses Stole The Show At This Year's Governors Ball
Throwing shade like it's sunny
This year's Governors Ball continued to prove that no one does street style better than New Yorkers. And while this weekend saw concert-goers in their coolest 'fits, it was their accessories that truly made their ensembles stand out—specifically, their wicked shades.
And sure, wearing shades to a music festival is pretty run-of-the-mill. But those who know Governors Ball know that it rains almost every year—and this year was supposed to be no different. But for once, instead of being a gloomy and wet disaster, the sky cleared and gave us a much-needed dose of vitamin D.
And naturally, where there was light, concert attendees threw shade.
See the gallery below for our favorite eye-catching looks from this weekend's festival. See you in 2019, Gov Ball!
TFW you're serving squad goals and fuchsia goals all in one.
These citrus-inspired shades look delicious.
Anaya Ivy is proving that cat eye trend is never going to die—and we're not complaining.
We're not good at math, but we're certain that these geometric lenses are acute AF.
BRB, we've got the sunset in our eyes.
NYLON's associate social media editor Erin Parker is serving sassy cat eye realness.
Maya Klausner's incredible sunnies are large and in charge.
Shine bright like a diamond.
Friends who shade together, stay together.
When you try to play coy but you're smitten.