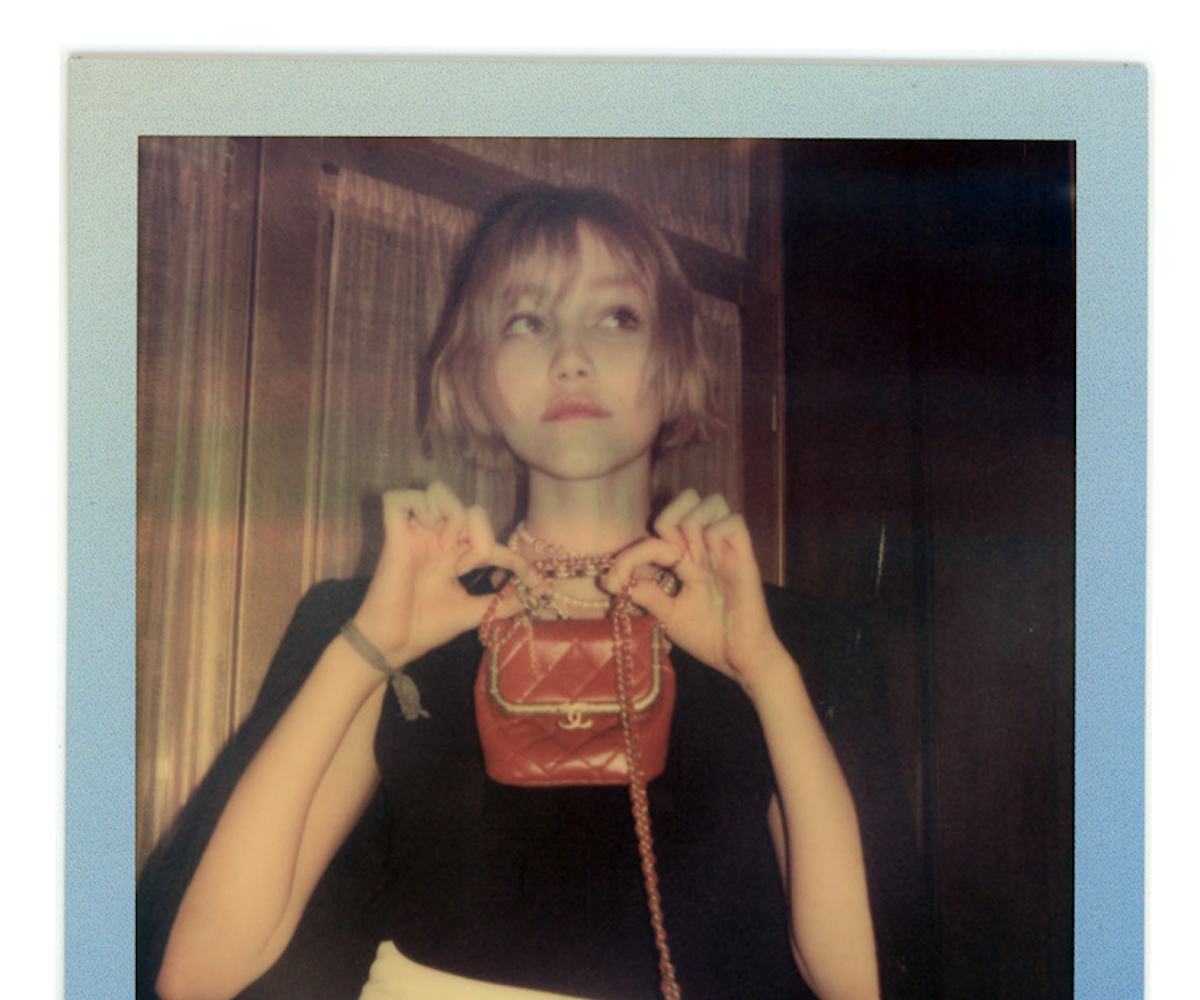 How Grace VanderWaal Got Ready For Her First Paris Fashion Week
Go behind the scenes as the singer and actress attends the Chanel Fall 2020 show
An eight a.m. call time is not an easy feat, especially when you factor in some jetlag. That is, of course, unless you are 16-year-old Grace VanderWaal. Then, no matter what hour of the day or time zone, you are bursting with excitement. "Does anyone want a croissant or coffee?" she asks, standing by a room service cart that sits in the corner of her Paris hotel room. By now, it's 9:30 a.m., and the singer and actress is fully made up, thanks to a glam team of makeup artist Nina Park and hairstylist Jennifer Yepez, complete with some new faux bangs. The occasion? Chanel's Fall 2020 ready-to-wear show.
"I haven't heard anything about what the show will be like," she shared ahead of the runway show, held seasonally at the Grand Palais. "Someone tried to tell me, but I want to be surprised." It was now time for her own grand reveal: Changing out of her silk pajamas — from Target, as she proudly pointed out: "I went in the other day and there was cute set after cute set." — and into her look for the show, a black silk top with a white satin skirt from the Spring-Summer 2020 ready-to-wear collection, paired with a pile of Chanel jewelry. Upon emerging from the bathroom, VanderWaal promptly bounded over to the window for an impromptu photo shoot — and to take in the view.
"This is my first time in France," she shared. "I've wanted to go to Paris since I was in the sixth grade." Naturally, she was taking full advantage of the momentous trip. Despite landing less than 24 hours prior, she'd already began embarking on the full Parisian experience. "I went to a cafe and tried to order in French," she said. "I did it twice — the first time I felt like the coolest person in the world, so elegante, so jolie. Then the second time I felt ridiculous. I had a baguette and escargot. It was incredible. I like escargot so, so, so much."
She'd have more time to explore over the next few days — "I want to explore. I don't want to just go to the Times Square of France." — before heading back stateside for next week's premiere of her new film (and acting debut) in Disney Plus's adaptation of Stargirl, Jerry Spinelli's beloved young adult novel. "I'm so, so, so, so, so, so nervous," she said. "It's hard to sleep at night. We filmed it a year and a half ago. It's so weird. I remember filming it and being like, 'Wow, I'm going to be sixteen when it comes out. I'm going to be so grown!' Now I'm just like, 'Girl, you're exactly the same.'" Except now with one more passport stamp — and a whole lot more Chanel.
Here, a BTS look of how Grace VanderWaal got ready for her first Chanel show.