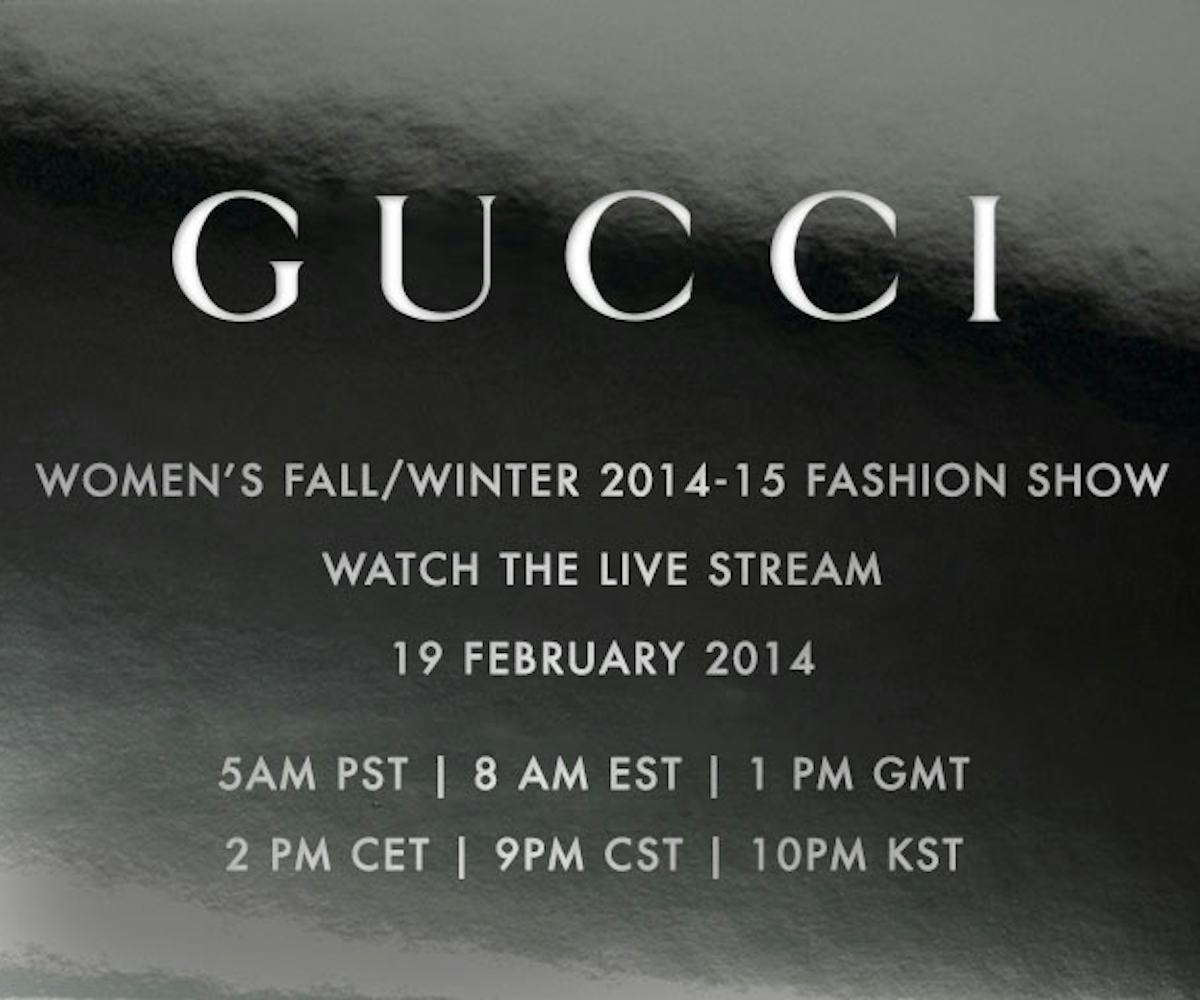 watch gucci's fall '14 show live!
tune in on wednesday morning to catch the action from milan.
What better way is there to get over those Wednesday morning blues than with a morning blast of Gucci glamour? So make yourself a cappuccino and tune in to our live stream of Gucci's fall '14 fashion show straight off the Milan runway staring at 8 AM EST on Wednesday, February 19!
Last season, Frida Giannini brought us luxury sportswear: silk basketball shorts and suede mesh T-shirts. What's in store for fall? Tune it at to find out!