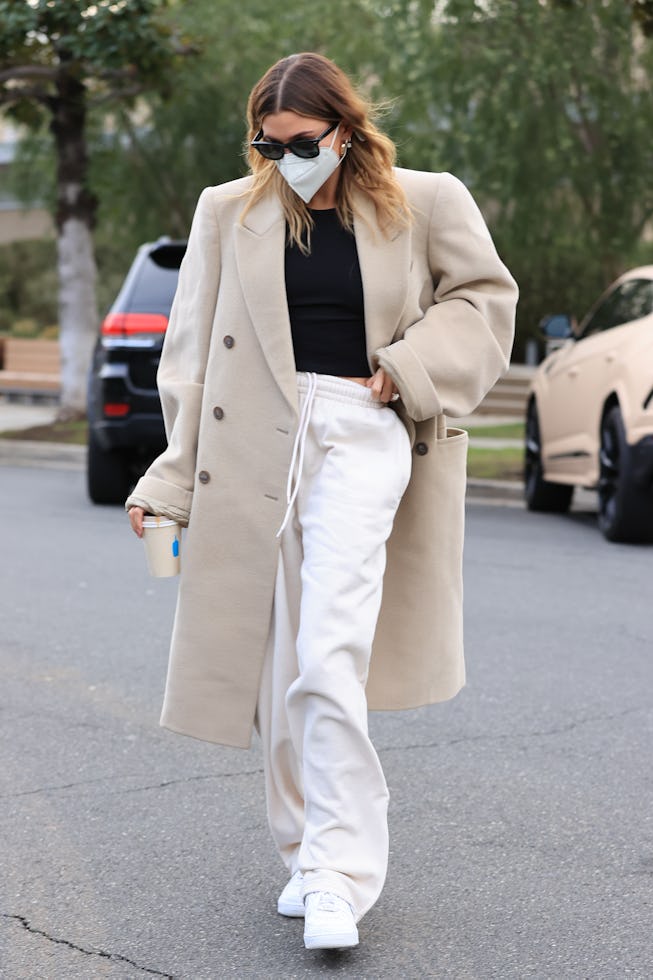 Rachpoot/MEGA/GC Images/Getty Images
Breaking Down Hailey Bieber's Style And 5 Wardrobe Essentials
The street-style stunner has a fashion formula to her looks.
Hailey Bieber's street style is no small feat. The model and her stylist, Maeve Reilly, spend hours planning looks for Bieber to wear while she's headed to the gym, picking up a juice, hanging out with Kendall Jenner, and beyond. The work has paid off, too, as Bieber's off-duty looks have amassed its own army of fans and inspired Instagram accounts with thousands of followers who dream of recreating her outfits.
"We acknowledge that Hailey's fan base is younger and they want to be able to wear what she's wearing. We love to mix high and low — it's important, it's also real life," Reilly told Marie Claire last year. "We're not only shopping at Bergdorf's. We love Urban Outfitters, ASOS, Aritzia, Joah Brown — all these brands are super attainable. The RealReal is also amazing if you're looking for that big ticket item. We actually put a lot our stuff on The RealReal."
Below take a look at Bieber's top wardrobe essentials, including boxy blazers, oversized coats, athletics sets, and more.
We only include products that have been independently selected by NYLON's editorial team. However, we may receive a portion of sales if you purchase a product through a link in this article.
Hailey Bieber Street Style: Boxy Blazers
Bieber can make a blazer work with just about everything, from baggy hoodies to knitted bra tops.
Hailey Bieber Street Style: Oversized Coats
The model is partial to an oversized Balenciaga coat, but it's still possible to recreate the style even if you don't have a couple thousand dollars to drop.
Hailey Bieber Street Style: Hoops and Sunglasses
When it comes to accessories, gold hoops and square-framed sunnies never fail.
Hailey Bieber Street Style: Clutches
Like much of the world, Bieber has been loving Bottega Veneta's Pouch clutch. Luckily, the pillow-inspired handbag style is popular with a range of brands at multiple price points.
Hailey Bieber Street Style: Athletic Sets
Even hitting the gym is seen as a fashion moment for Bieber. From color-coordinated short sets to baggy neutral sweats, it's possible to stay on-trend while being as comfortable as possible.