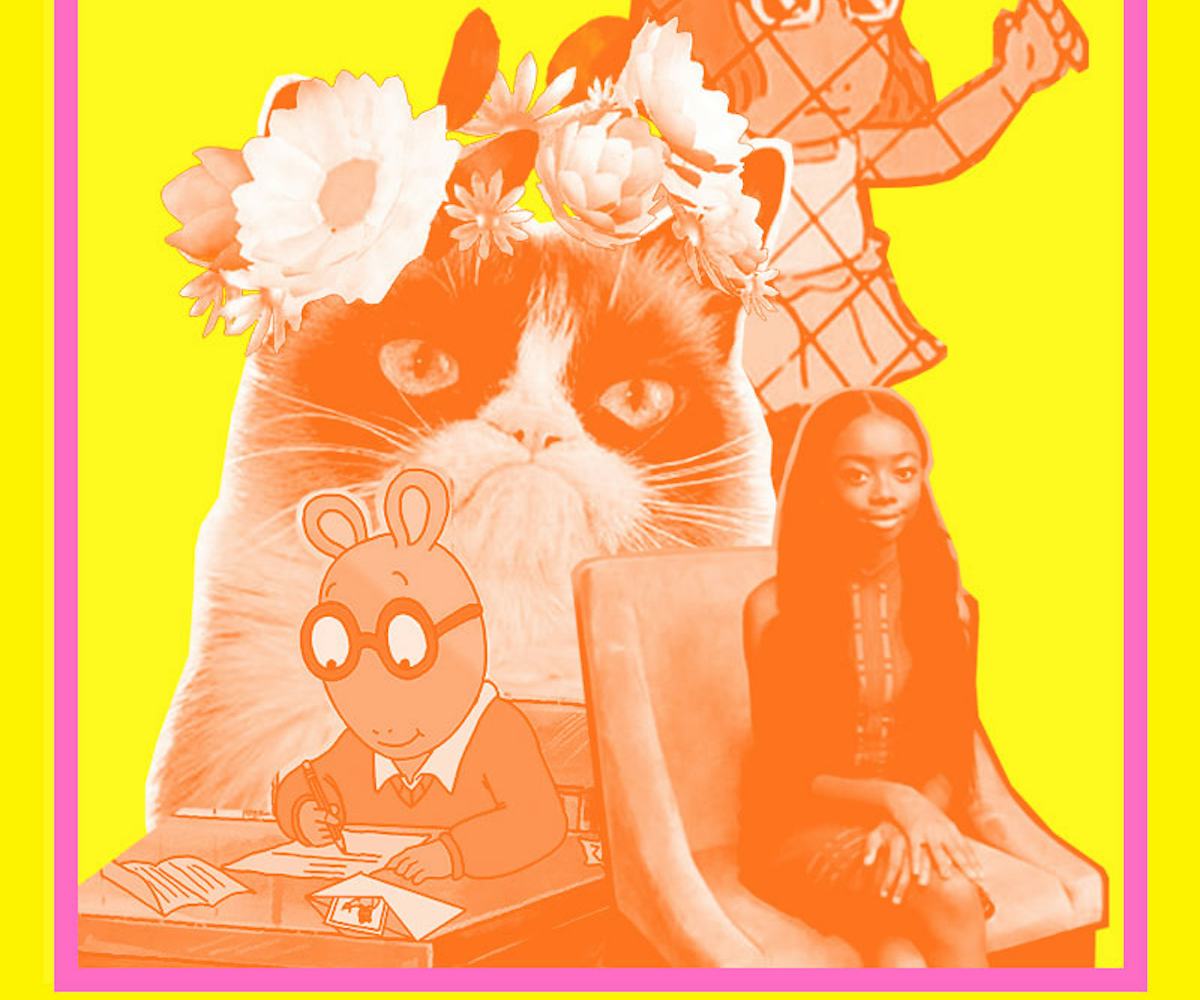 5 Halloween Costumes Using 5 Items Or Less
Are you one of the many ghouls out there doing last-minute Halloween costume shopping? Same here. Sometimes, the best ideas don't come to mind until it's crunch time, but you shouldn't be penalized for it.
Technically, we all have four more days before the holiday hits, but Halloweekend waits for no one. If you're still scrambling for a costume, we highly recommend using the internet for inspiration.
Here, we have provided you with five costumes that you can put together using five items or less. Good luck out there!
D.W. Read
Who wouldn't want to dress up as the baddest character from Arthur? There are many looks that you can try to copy, but this one is truly the most iconic. Throw it back to childhood with this attitude-filled portrayal of an animated icon.
Forever21, V-Neck Cami in 'Blossom,' $1.90, available at Forever21; The Supply Store, White Wire Grid Panel, $13.25, available at Supply Store; Forever21, Vented Mini Skirt in 'Mauve,' $12.90, available at Forever21; Walmart, Faux Leather Buckle Elastic Lady Cinch Belt, $7.41, available at Walmart.
Grumpy Cat
Grumpy Cat became the face of the internet in 2012. Since then, she (yes, Grumpy is a girl) has spawned thousands of memes and has appeared on more television shows than one can possibly name. Dress as this kitty for Halloween and pay homage to both unimpressed attitudes and cats everywhere.
American Apparel, White Leggings, $28, available at American Apparel; American Apparel, Cotton Spandex Cross V Body Suit, $36, available at American Apparel; Blick, Boys Face Paint Palette, $11.86, available at Blick ; Party City, Oversized Cat Ears, $12.99, available at Party City.
Snapchat Filter
The best filter deserves the best costume, obviously. Tired of only looking like a glowing flower princess in snaps? Make the jump from 2-D to 3-D and dress as the filter.
Party City, Flower Crown Headband, $9.99, available at Party City; Benefit Cosmetics, High Beam, $26, available at Sephora.
Arthur Read
No one could have guessed that 2016 would be the year the internet turned Arthur Read, our favorite animated PBS character, into a viral fist-clenching meme. Personify both meme culture and childhood innocence and dress as the revived character. D.W. might get most of the meme love, but Arthur is not one to be ignored.
River Island, High Neck Sweater, $59, available at ASOS; ASOS, Farleigh High Waist Slim Mom Jeans in Gwen Mid Stonewash Blue, $52, available at ASOS; Sunglass Warehouse, Vincent Frames, $9.95, available at Sunglass Warehouse.
Skai Jackson
There can only be one meme to rule them all, but this Disney Star deserves to be recognized. While we don't recommend picking a fight on Twitter with Azealia Banks, we encourage you to show your peers exactly how you are wise beyond your years. If you can't commit to carrying around a suede chair to sit cross-legged in all night, a folding chair will suffice.
Greylin, Women's Millany Laser Cut Dress, $48-$100, available at Amazon; ASOS, Glamorous Gold Patent Two Part Heeled Sandals, $40.29, available at ASOS; Cosco, Fabric Padded Folding Chair, $22.23, available at Jet.