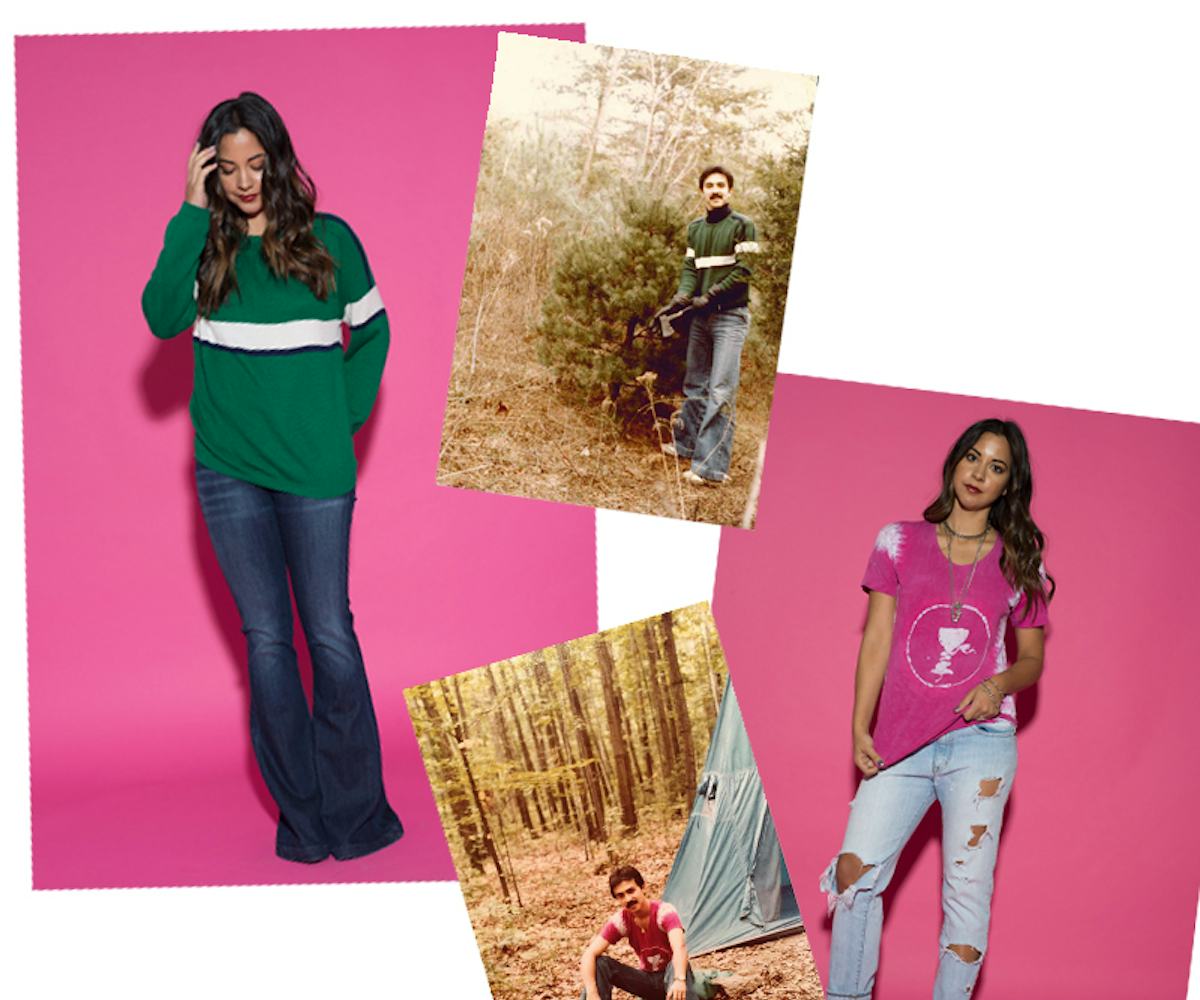 Photographed by Ricky Michiels
Here's How One NYLON Staffer Does Vintage Differently
Fashion is a family affair for our director of e-commerce, Katherine Martinez
Every time I visit home, I spend hours getting lost in my parents' photo albums, piecing together their world and that carefree time during the late '70s and early '80s before the stresses of raising a family kicked in. But mostly, I love their style. To be clear, my mom wasn't some Ali MacGraw, boho fashionista who made daring clothing choices—she was a neurologist, captain in the Navy, and the only female officer in her department at a time when such a thing was uncommon. (She told me people used to ask her to leave the room during meetings thinking she was a secretary, and she'd have to embarrass them by letting them know she actually outranked them!) Yet despite having to be so strong and authoritative, out of her uniform she had a laid-back grace. My dad was an illegal immigrant/major hippie from Colombia and of a much lower military rank when they met—they eloped after six weeks of dating (pissing off her conservative Greek family) and were married for 22 years. They didn't know how cool they were.
I've made efforts to save my favorite items of their clothing for my own personal family-history style study. I still have my dad's heavy leather winter coat that he got when he first arrived in New York City and realized it was freezing—he had to work double shifts to save enough to pay for it on layaway. I have my mom's cropped, crisp "Jersey Girls State" sweatshirt, which has magically remained the only stain-free article of white clothing I own. I first wore my dad's fuchsia tie-dye scoop-neck tee to school in fourth grade with a pair of bell-bottoms (just like he used to) and ignored my classmates when they made fun of me. Years later, one of his post-divorce flings decided to hold the tee hostage as her "sleep shirt." After they dramatically broke up, I sent a series of impassioned Facebook messages demanding that she return it. I also have his striped, cozy rugby sweater that was famously brought back by brands like Abercrombie & Fitch in the late '90s and early 2000s (I always boasted that I had the original). 
Is it weird that I'm nostalgic for a time defined by my non-existence? Probably. But I'll take that sweater over a disposable fast-fashion piece any day.