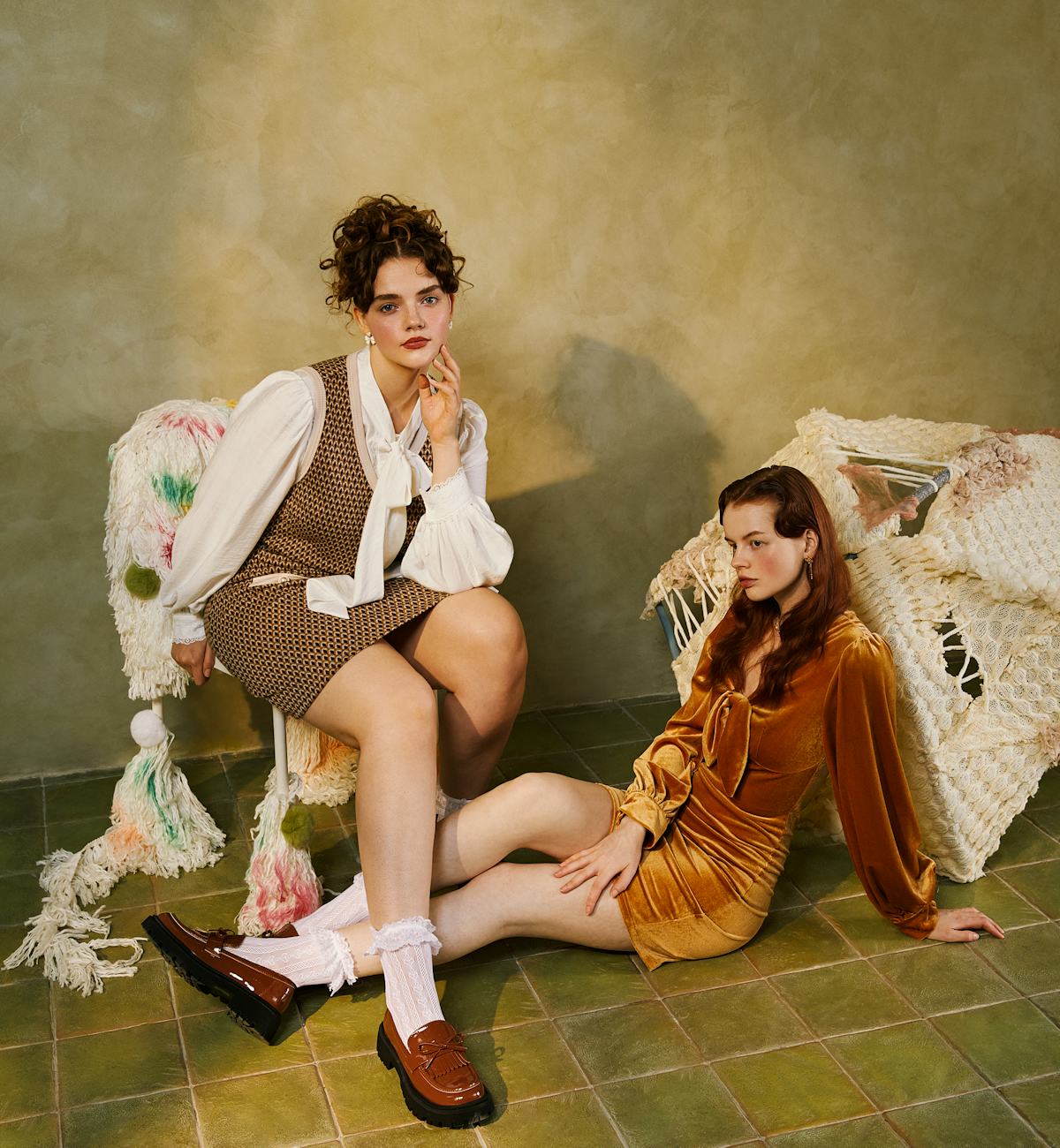 8 New Style Trends For Every Fall Mood
From romantic dresses to boho-glam sweaters, find the season's top looks.
There's no better way to say goodbye to summer than by diving into cool-weather fashion, but if you need a helping hand as you cross over to an autumn wardrobe, consider SHEIN your guide. The retailer just released its Fall/Winter 2023 collection, which features a variety of aesthetic categories — eight, to be exact — that center around seasonal trends in fan-favorite categories. Variety is the name of the game: from 'Comfy Cool' to 'Ready for Romance,' every personal style mood is accounted for. To put it simply, there's something for everyone and every body, at affordable price points you'll love. It's #SHEINforAll!
To give everyone a close-up of the new collection, as well as with styling tips for each piece, the online retailer hosted a special episode of their shoppable livestream show, SHEIN Live: Front Row. The three-hour livestream is available to watch on SHEIN's YouTube channel here, where you'll be #FrontRowLive, so you can start planning which upcoming event or occasion to wear these special pieces. All of the major trends highlighted are inspired by the modern woman's lifestyle and needs. So, whether you have a reunion dinner with old college roommates, a dressy work event, or a casual weekend hang with your partner, you can count on finding everything you need from the #SHEINFW23 collection.
Plus, if you see something you like, you won't have to wait too long try the pieces on yourself. The livestream is readily available to shop, which means all of SHEIN's quality pieces will be in your hands in no time. Ahead, learn more about these eight fall fashion trends — including with expert tips on how to style them.
1. Fits For All
Fashion is for everybody. From matching sets and uber-feminine blouses to stunning dresses, these styles are made for every size and style. Play roulette with these pieces to end up with a look that's uniquely fit for you.
2. Iconic Chic
Cue up your favorite "opening movie credits song" and summon some main character energy — because you're about to feel like the sophisticated star you are. Be it crisp and clean lines, futuristic textures with modern silhouettes, or bold avant-garde prints, these pieces will make your office feel like a fashion show.
3. Street Style
Call your most talented photo-taking friend because these outfits are just waiting to be documented. Whether you decide to pair a sky-high pleated skirt with tall boots or a creative cutout dress with studded stilettos, you'll be ready for your "candid" pics. If the weather gets too cold, opt for a long-sleeve top, leather pants, and the biggest earrings you own to look ready for your own major fashion editorial.
4. Ready for Romance
It's rom-com season, so why not reflect that with your 'fit? Pay homage to your favorite love story by wearing pieces with utterly swoony details, like pretty bows, dainty eyelets, soft velvet, and lettuce-edge hems. For bag inspo, switch out your big carryall with a small purse that has similar romantic accouterments.
5. Totally Timeless
Seasonal styles add value to anyone's wardrobe, but that doesn't mean they have to be boring. These classic styles are a guaranteed win, and they can be easily accessorized for an extra touch of glam. Add sparkly layered necklaces to long-sleeve dresses for instant shine, and a bejeweled headband to a furry vest and a turtleneck for a preppy princess vibe.
6. 'It' Girl
Sleek jeans, chic berets with matching pants, and sporty sweaters with cargo skirts — any of these styles will make you look like you just got back from traveling the world. You're an international 'It' Girl! Accessorize any of these looks with delicate jewelry.
7. Boho-Glam
Yes, you can invoke your boho-loving self even in cool weather! Fringed sweaters, cowboy boots, denim, and loose dresses are perfect for a carefree and adventurous autumnal vibe. Whether you're prepping for a chill date night or weekend adventure, you can't go wrong wearing this look.
8. Comfy Cool
Your at-home outfit will be just as stylish as your going-out one when you choose one of these effortlessly chic 'fits. Channel your inner '90s cool girl with a crop top and baggy jeans while running errands, or be an athleisure queen when you're kicking it at home. Pair any of these pieces with dad sneakers or platform kicks for guaranteed comfy and cute looks.