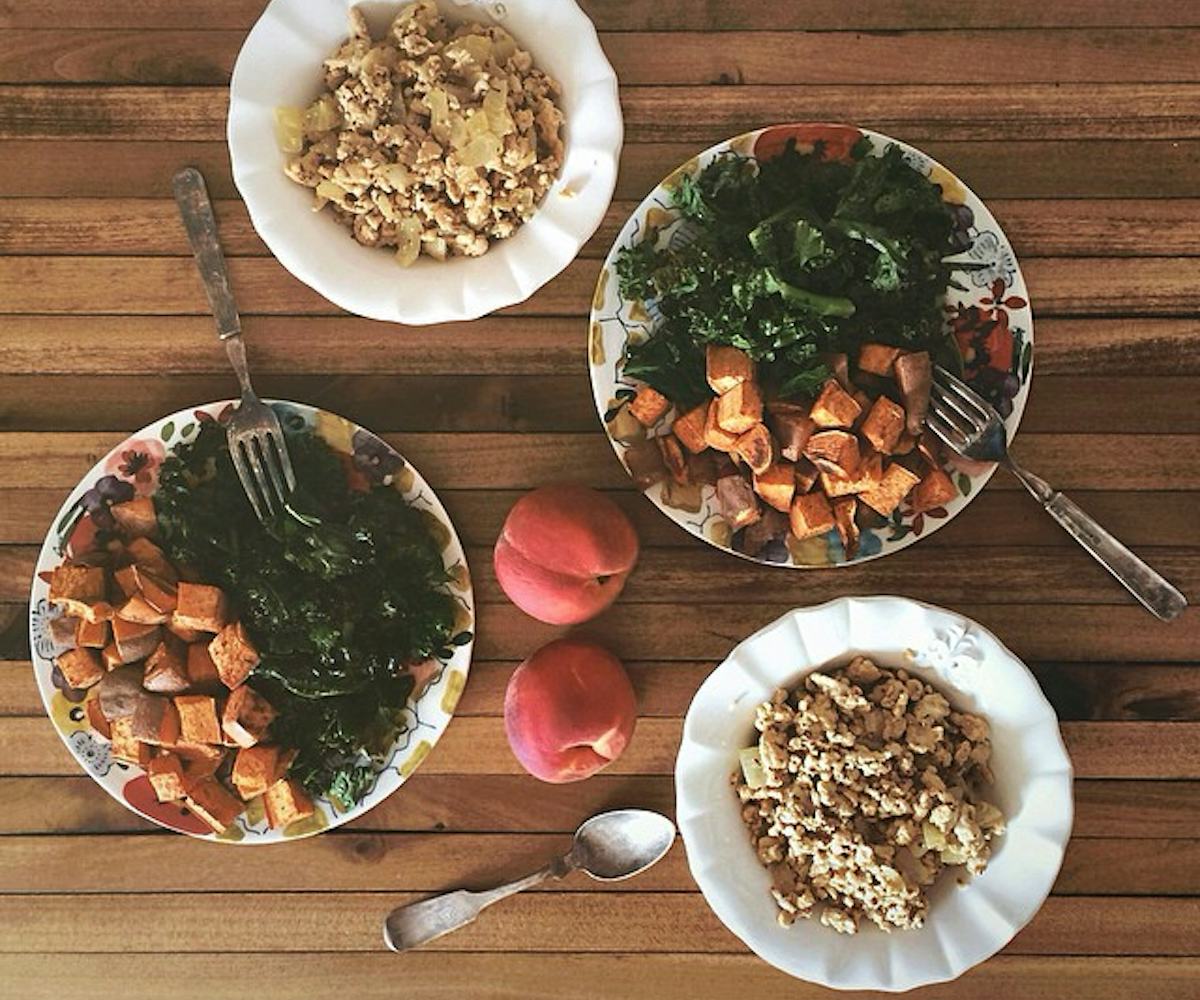 photo via @tifforelie instagram
insta files friday: cool girl chefs
the foodie queens of instagram.
We've gotta give a shout-out to all the girls who are running restaurants, acing culinary school, and of course, hardcore Instagramming along the way! These 10 cool girls have got some major cooking skills and they're not afraid to show it off, so just in case you're feeling hungry, you'll def want to give 'em a follow ASAP.  
Johana Langi (@langijo)
Besides the occasional street style post, chef Johana Langi typically sticks to what she knows best: seriously beautiful food. From colorful ice cream cones to perfectly placed sushi, her Instagram is a fashion foodie girl's dream come true. 
Sarah Baumert (@chefsera)
Le Cordon Bleu graduate-slash-model Sarah Baumert's dishes resemble uber pretty illustrations you'd expect to see on the pages of our mag—except for the fact that they're real and totally edible.   
Joan McNamara (@joansonthird)
Rad lady chef Joan McNamara has been whipping up delish dishes for decades. Her latest project, notorious L.A. grub spot Joan's On Third, has an awesome Instagram dedicated to everything she makes, from pretty pastas to super cute cookie dough chunks.
Tiffany Mitchell (@tifforelie)
Cook Tiffany Mitchell doesn't just make awesome food—she professionally styles, photographs, and blogs her delish creations. This gal's Instagram has a seriously rustic and bohemian vibe, and the concoctions she makes in her kitchen are equally beautiful and inspiring. 
Jessica Koslow (@sqirl_confitures)
California girl Jessica Koslow specializes in making fine jams, jellies, and marmalades at her LA shop, Sqirl, but when it comes to her Instagram, she does it all. She posts all her best homemade meals, from ramen to fancy ginger cake, but beware: you'll literally want to make everything you see. 
Sarah Simmons (@citygrit)
The menu at chef Sarah Simmons' culinary hotspot City Grit is constantly changing, which means there's always something brand new to see on its Insta, too. Follow her and her chef friends as they cook—and post—all their super creative recipes. 
Ida Frosk (@idafrosk)
We thought we knew cute—until we discovered Norwegian chef Ida Frosk's Instagram account. She illustrates adorable pictures of everything from famous artists and paintings to adorable animals with food (think a caprese version of Edvard Munch's painting 'The Scream,' or a family of coconut cashew snowmen). 
Michelle Mui (@cookingwithmamamui)
Although Michelle Mui claims she's not a chef, just a girl who loves to cook, we think otherwise. The ultra fancy, restaurant-style meals she makes in her own kitchen look pretty darn professional. However, it does give us wannabe good cooks hope. 
Camille Becerra (@camillebecerra)
Camille Becerra is the chef at the small, but ultra hip NYC restaurant Navy, as well as a food stylist with killer photog skills. Her amazing recipes—and her way aesthetically pleasing life—make for the ultimate food Instagram account. 
Amirah Kassem (@amirahkassem)
Fashion darling and founder of Flour Shop kills it on a regular basis, whether it be via her awesome cakeballs, rainbow pasta, or glitter lollipops. Maybe that's why she's the go-to girl for all of Wu-Tang Clan, Katy Perry, and Dev Hynes' confectionary needs.
Johana Langi (@langijo)
Sarah Baumert (@chefsera)
Joan McNamara (@joansonthird)
Tiffany Mitchell (@tifforelie)
Jessica Koslow (@sqirl_confitures)
Sarah Simmons (@citygrit)
Ida Frosk (@idafrosk)
Michelle Mui (@cookingwithmamamui)
Camille Becerra (@camillebecerra)
Amirah Kassem (@amirahkassem)