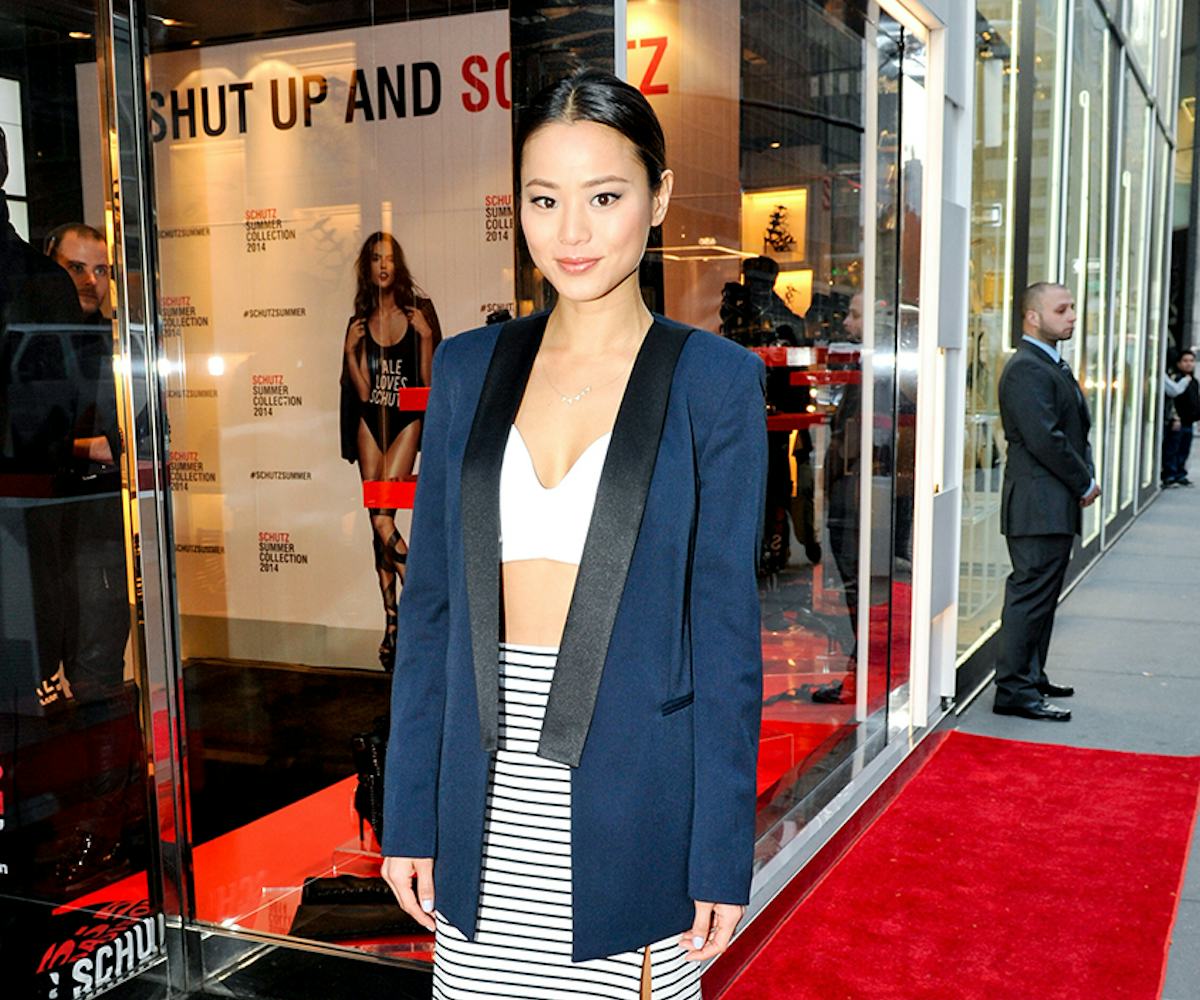 photo by Leandro Justen, BFA
best dressed: jamie chung
Choosing your outfit for the day is very much like choosing a vibe. Some days you want to feel girly in a floral dress, other days you might want to kick up the sex appeal in a subtly revealing top. And then there are those days where you want to channel your inner Jenna Lyons and rock a menswear-inspired suit. Well who says you can't combine all of those vibes into one killer ensemble?
Using Jamie Chung as our inspiration, we've found the perfect way to do just that. The actress attended the launch of Schutz's Summer 2014 collection in New York City wearing a white crop top, black and navy blazer from Reese+Riley and a striped maxi skirt. The blazer's sharpness and maxi skirt's sexy slit make this look the yin and yang of masculinity and femininity. 
Check out how to get your yin and yang on with our picks below.
MUST: Billabong 'Take Me' Maxi Skirt - $44
TRUST: ASOS Blazer with PU Lapel - $103.48
LUST: T by Alexander Wang Matte Lamb Triangle Bralette in White - $395