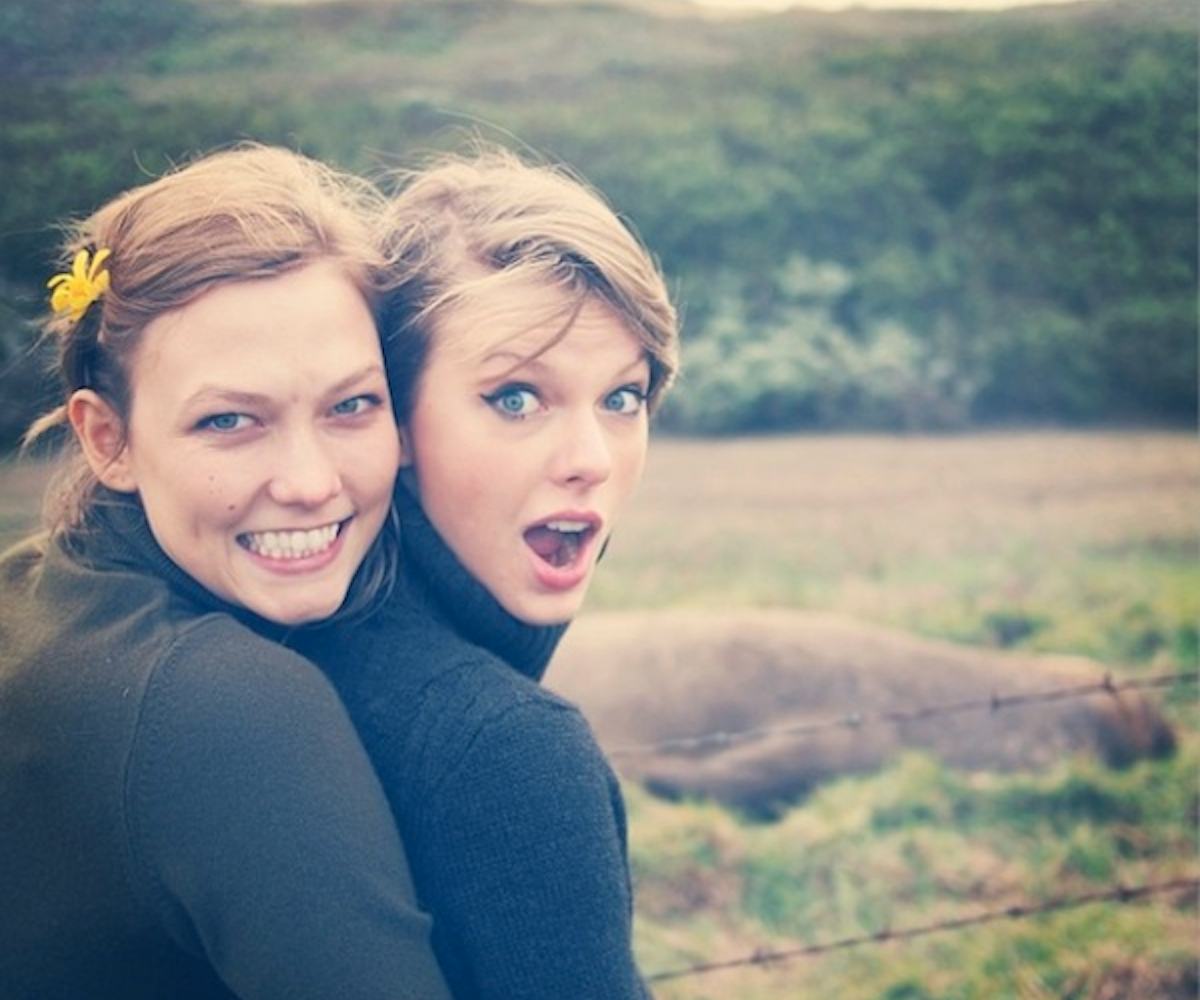 photo via @karliekloss.
taylor swift is an honorary angel
so says her bff karlie kloss
Most pals don't really celebrate a "friendaversary." They meet up, they hang out, they eat pizza, and that's that. Obviously, though, most friends aren't like Karlie Kloss and Taylor Swift: Their bond has been so intense and well-documented that it's almost hard to believe that it's only been a year since the two forged a friendship. That was at last year's Victoria's Secret Fashion Show, so it's only natural that the besties are together in London for the 2014 show.
For the second year in a row, Swift will be performing as pals like Kloss and Lily Aldridge swan past on the runway. Ed Sheeran, Ariana Grande, and Hozier are also on the lineup.
"It's strange to think that it's been a year," Kloss said of her famous friendship as makeup artist Dick Page applied some last-minute touches backstage. "It's amazing that we're here together again this year. There's no show like the Victoria's Secret Fashion Show, and it's great to have someone like Taylor on stage to interact with. It makes it all so much fun."
While Swift's been dubbed an honorary Angel for the event, Jourdan Dunn is holding out for a different superstar to join the mix: "Beyoncé. I really want Beyoncé to play."
"I'm Beyoncé in my own mind," the supermodel added. And while she and fellow Angel Joan Smalls appeared in the singer's "Yoncé" video, the British beauty is now obsessed with dancing to "7/11."
Get involved, Bey.