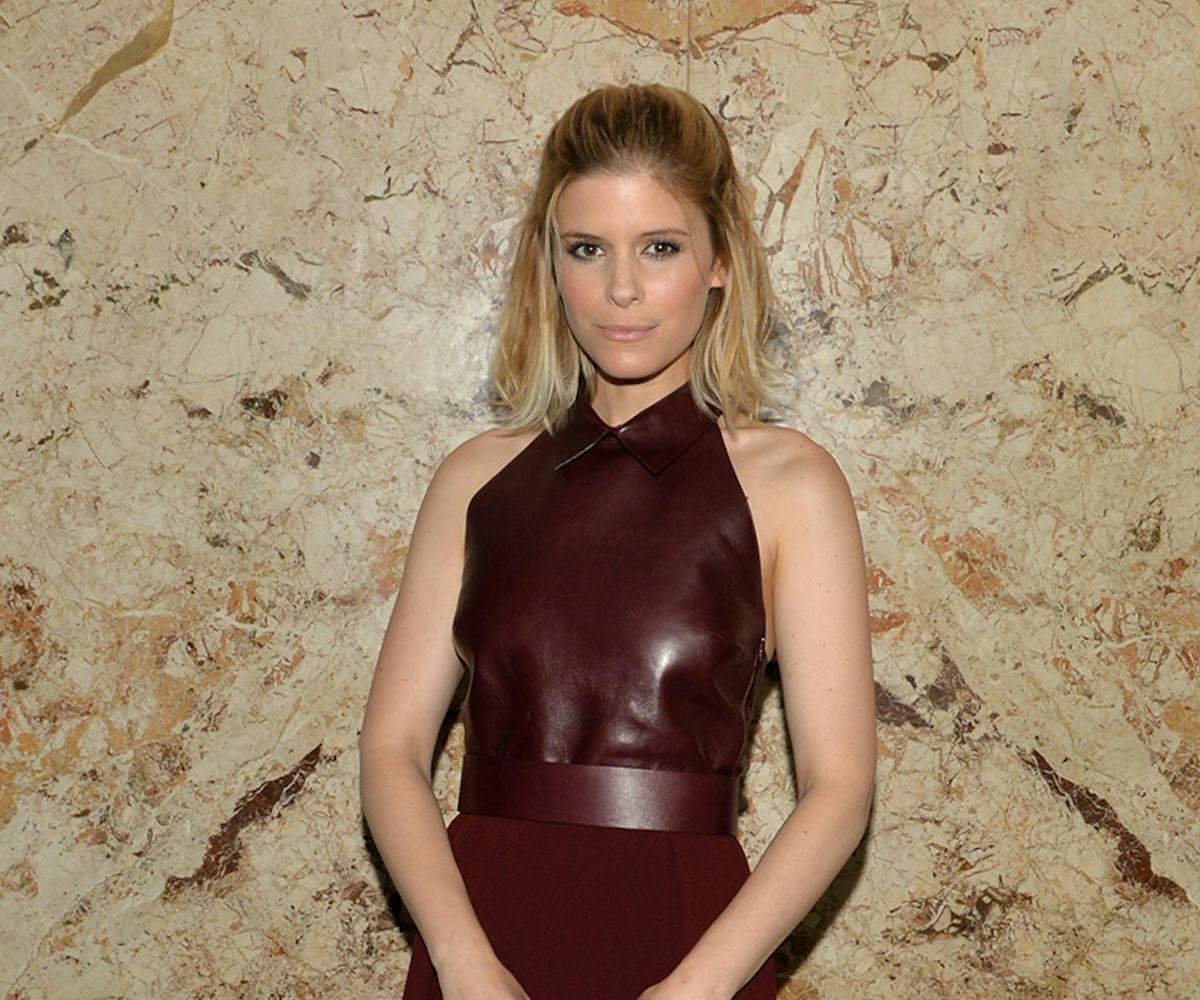 photo courtesy of gucci / getty images
best dressed: kate mara
leather in june?! it's doable.
Thanks to House of Cards star Kate Mara, we're beginning to think cocktail dresses are never gonna be the same. Rocking a maroon above-the-knee frock at the launch of Gucci's beauty line, the actress has got us totally smitten with her modern look. Her scarlet dress, appropriately by Gucci, mixes a draped skirt with a structured leather top, using flirty details and elegant lines for that ideal event-to-after-party look.
With her halter-top showing off her toned shoulders and her belt showing off her petite waist, the actress kept her accessories simple. Her hair was off her face in a half up-do, keeping all attention on her outlined eyes and adorable pointed collar. Her shoes, metallic stilettos with a fun cross strap were the perfect hot weather-heel, lightening up her maroon palette. To top off the lock she matched her shoes with her clutch, adding the perfect amount of sparkle. 
If Mara can pull of maroon leather in June, who knows what she'll do next as superhero Sue Storm in 2015's Fantastic Four. Whatever it is, we'll be waiting. 
MUST: RIA Two Part Sandals, $80.00 
TRUST: ASOS Mini Leather Dress with Lace Applique, $152.43