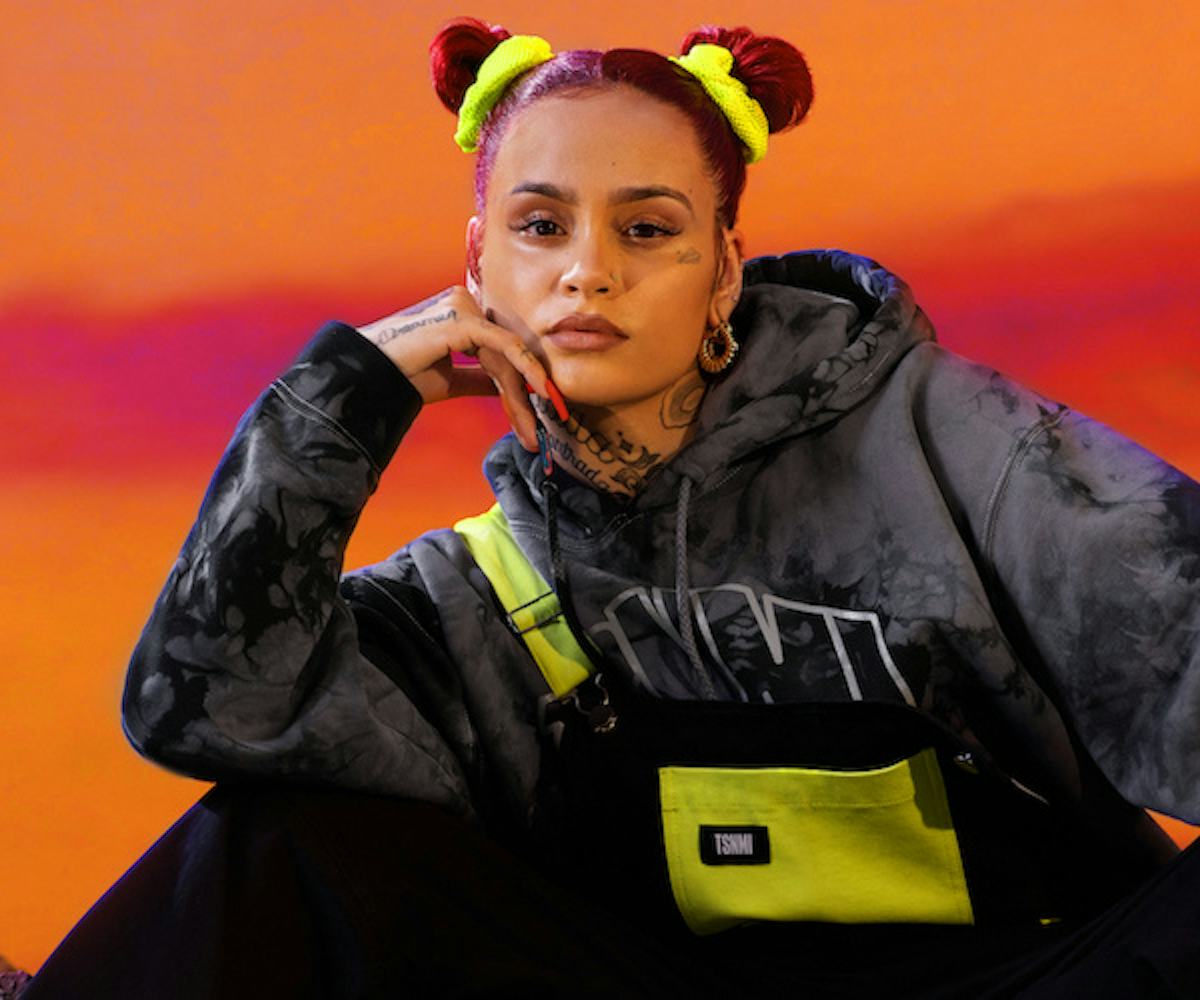 Photo by Brick Howza
Kehlani Just Dropped Her Own Line Of Unisex Streetwear
See the debut look book featuring Kehlani and her daughter
It looks like singer, songwriter, and former NYLON cover star Kehlani can officially add fashion designer to her ever-expanding résumé. This afternoon, her new project, a unisex clothing brand named TSNMI, has officially launched with a Summer 2019 collection.
With TSNMI (which is pronounced tsunami), Kehlani is hoping to redefine what a female-led clothing line can look like, offering genderless styles with a streetwear feel that not only embrace versatility but inclusiveness, too.
The tie-dye and pastel-heavy collection includes an assortment of tees, hoodies, pants, tracksuits, and accessories such as duffle bags, jewelry, and bucket hats. And being that Kehlani is a new mother, her line also offers the sweetest assortment of genderless infant wear, including a onesie, a sock set, and, *squeal*, a baby beanie!
The line is accessible, too, as far as musician apparel goes. Clothing ranges from $35 for a T-shirt to $135 for a tracksuit, with jewelry for $60, most accessories under $50, and infant-wear $25 and under. Since the brand ethos is to be inclusive and versatile, we're happy to see that the price points reflect that, too.
Head on over to TSNMI.co to start shopping the collection, and take a look at the look book—which stars Kehlani and her baby daughter Adeya—below.