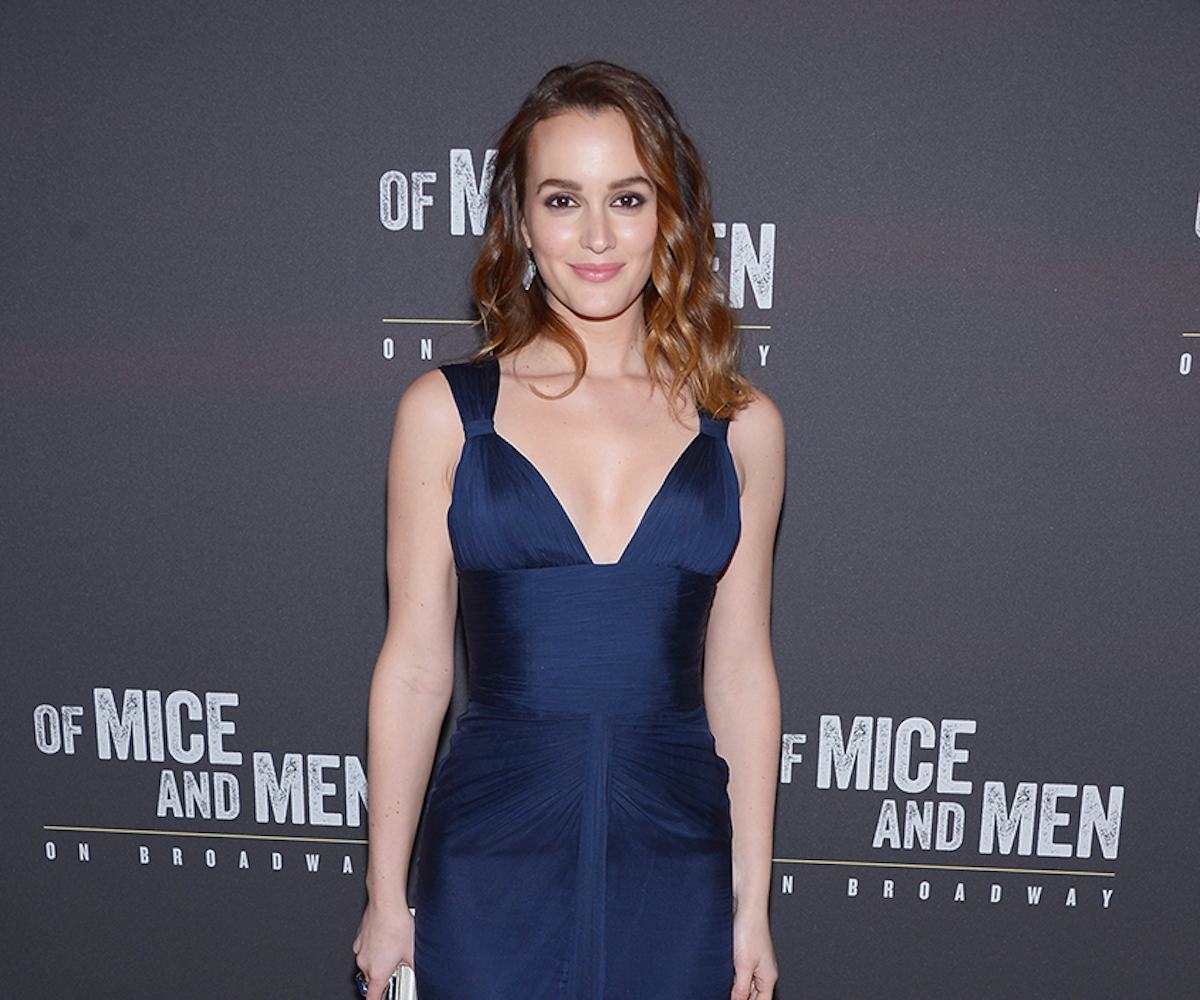 photo by getty images
best dressed: leighton meester
navy is a girl's best friend.
After what seems like forever, we've finally made it to spring which means it's time to kiss our winter color palettes goodbye, right? Wrong! Don't pack away your all black ensembles and earth tones just yet because we've found a way to make these hues totally spring appropriate.
Leighton Meester shows us how to make the color transition into spring with this navy chiffon gown from Versace at the Broadway opening for Of Mice and Men in New York City. (PS. It also stars James Franco, so you should probably get your tickets now.) Meester completes the formal look with a white clutch and Kimberley McDonald jewels. 
So whether you're looking for last-minute prom inspiration or just trying to wear your favorite winter dress in spring, check out how you can make navy work for you with our picks below!
MUST: ASOS Sleeveless Skater Dress - $37.63
TRUST: Dolce Vita Arya Silk Maxi Dress - $197.99