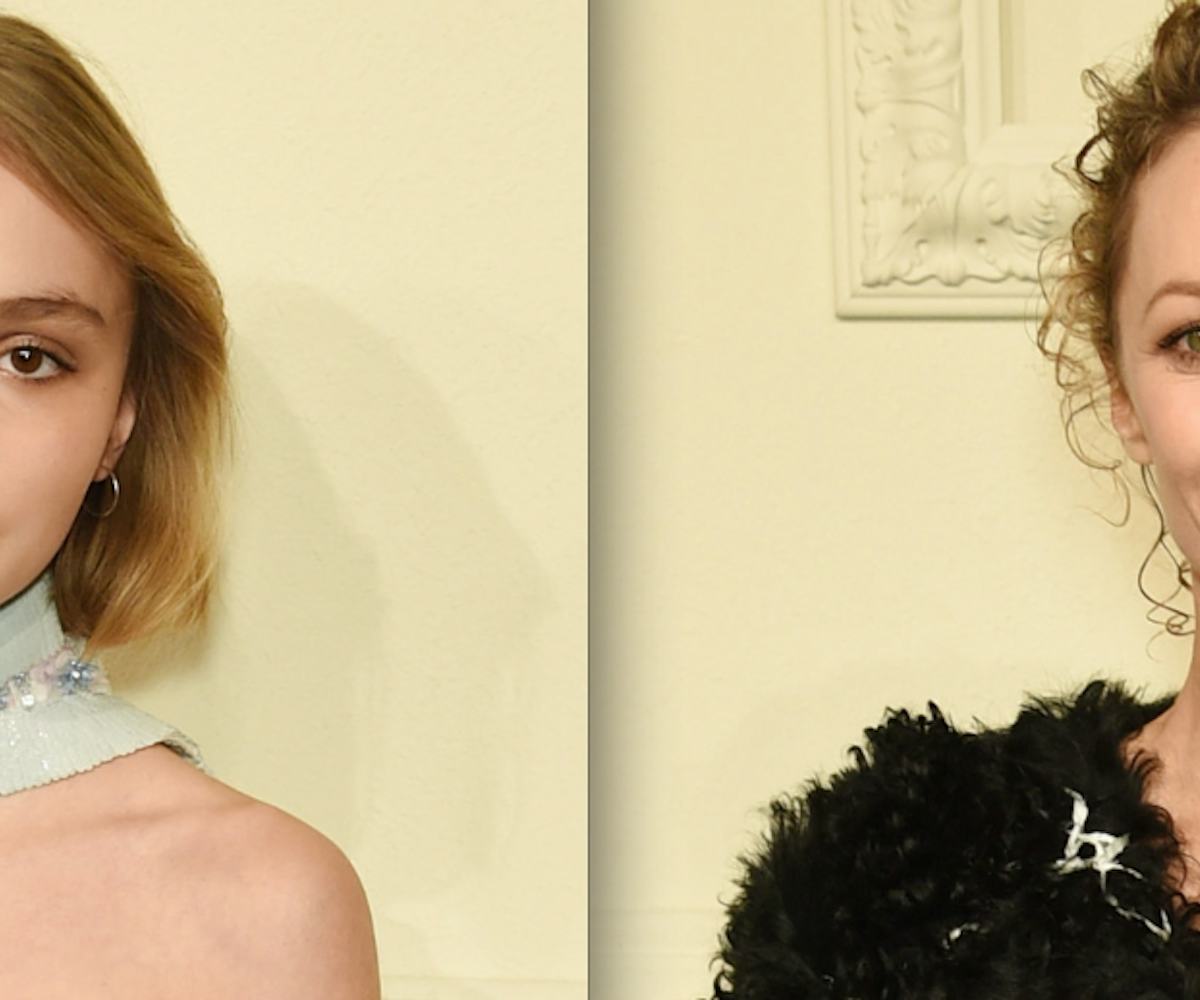 Photos by Dimitrios Kambouris / Getty Images
Lily-Rose Depp And Vanessa Paradis Attend Chanel Launch Party Together
the mother-daughter duo killed it last night
Everyone's new favorite mother-daughter supermodel duo, Vanessa Paradis and Lily-Rose Depp, were spotted at the launch party for Chanel's new Mademoiselle Privé Exhibition at London's Saatchi Gallery last night. The old and new muses of Karl Lagerfeld represented the sophisticated brand in long, embellished gowns that made all other cocktail attire pale in comparison.
While Vanessa stunned with braids in an emerald gown, Lily-Rose opted for bold, lilac ruffles to match her striking eye makeup—she is, after all, the new face of Chanel eyewear. Despite the contrasts, both ladies were the center of attention, perfectly complementing each other without stealing any shine.
Despite the fact that Lily-Rose's father, Johnny Depp, recently voiced his concerns over her very quick rise to fame, it's clear that there's no stopping his daughter from dominating the House of Chanel. So far, she's done it flawlessly—her 
is perfect proof.