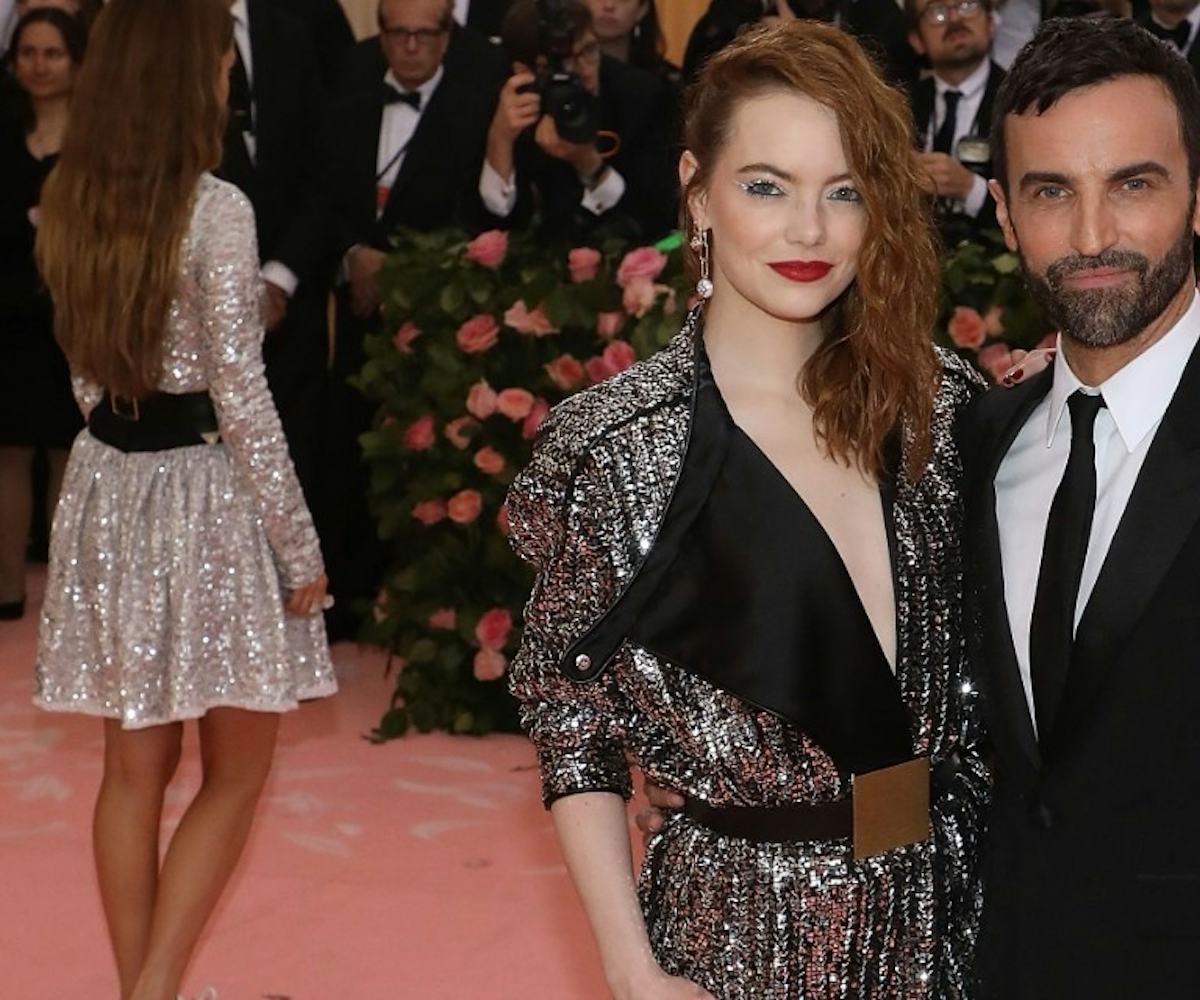 Photo by Taylor Hill/FilmMagic
Everything We Know About The 2020 Met Gala So Far
The first Monday in May is quickly approaching
May is still a few months away, but Anna Wintour and the Metroplitan Museum of Art's Costume Institute are already in promo mode for the 2020 Met Gala. Wintour, along with Met Museum Director Max Hollein, Costume Institute Curator Andrew Bolton, and Louis Vuitton's Nicolas Ghesquière held a press event in Paris on Thursday at the Musée d'Orsay to discuss the upcoming exhibition, "About Time: Fashion and Duration."
"I have always looked to marry silhouettes, techniques, memories, and impressions from the past with the latest technology to create fashion for today that speaks to the future," Ghesquière said during Thursday's press conference.
Wintour and Ghesquière will be sharing the co-chair title of the 2020 Met Gala, along with Emma Stone, Lin-Manuel Miranda, and Meryl Streep, who will be making her Met Gala red carpet debut this year. The exhibit itself will feature 120 fashion pieces and "ghost narrator" Virginia Woolf will guide visitors through "60 minutes of fashion."
Back in October, prior to the announcement of the exhibition's theme, Wintour spoke to Donatella Versace about the upcoming red carpet during Vogue's Forces of Fashion conference, offering a pretty solid clue about the red carpet theme.
"It's under wraps, but I'll just give you a clue, the dress code will be 'timeless,'" she said. "And that's all I can say, or the museum will excommunicate me."
The exhibition is partly inspired by Woolf, as well as 20th entury French philosopher Henri Bergson.
"In recent years, time has dominated discussions within the fashion community. These talks have centered around the accelerated production, circulation, and consumption of fashion in the digitally synchronized world of the 21st century, and unquestionably the centrality of networked information technologies has greatly impacted our experience of fashion," Bolton said during the press conference. "While companies have benefited from this sped-up, around-the-clock temporality of digital capitalism, designers have often been creatively constrained by its 24/7 continuous functioning, so we thought it might be an opportune moment to explore the temporal character of fashion from a historical perspective."
Following the 2020 Met Gala on May 4, the "About Time: Fashion and Duration" exhibition will be open to the public from May 7 until September 7. See a sneak peek of some of the fashion to be on display, below.