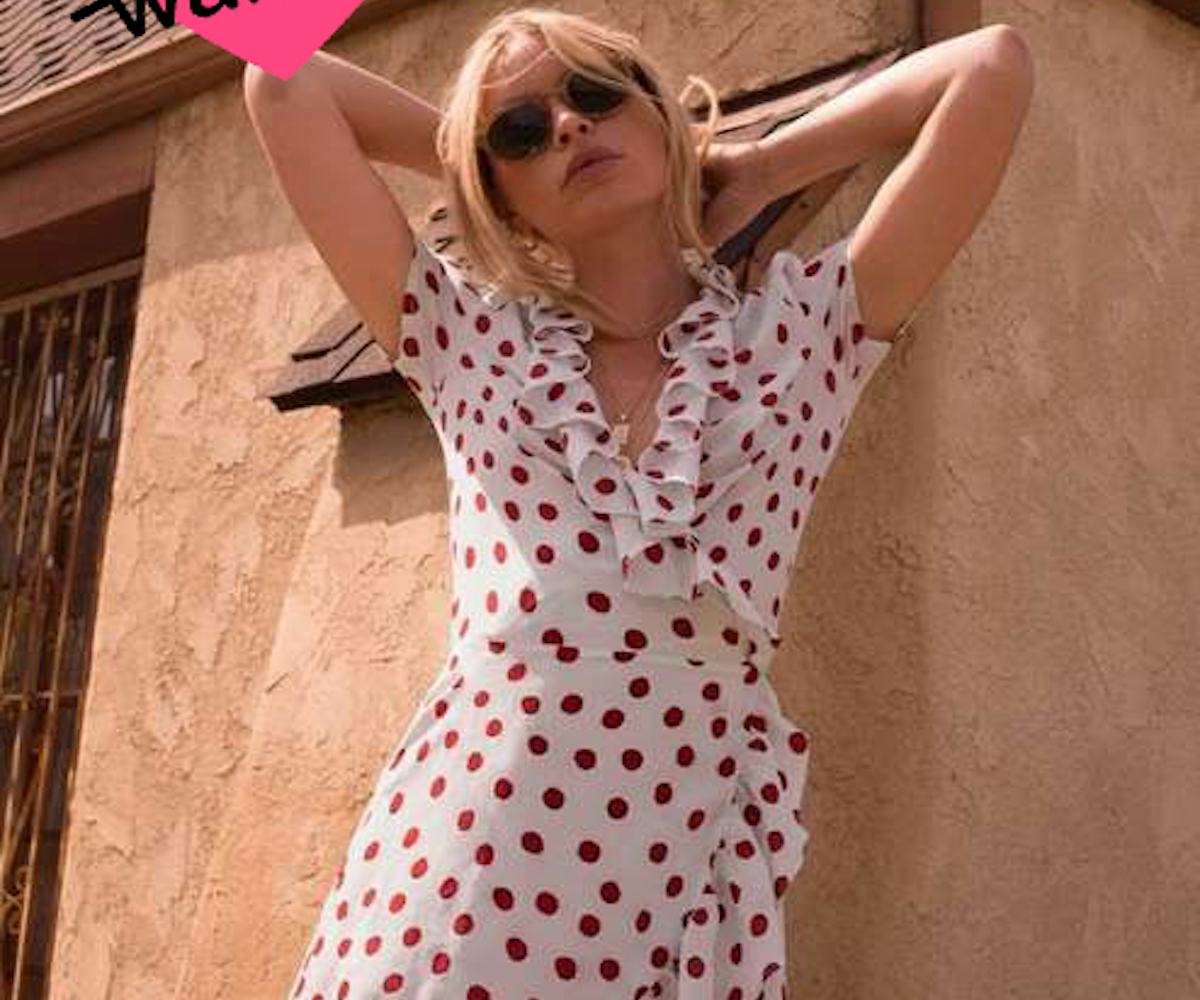 Most Wanted: Réalisation Valentina Dress
We've all been there before: You find the perfect dress for the colder seasons, but when the sun finally comes out you can't find a warm-weather equivalent.
Thankfully for us, Réalisation has a solution. The brand is known for its signature Alexandra dress, and they've taken this shining star design and re-invented it for summer. Meet the Valentina—the short-sleeved sibling of the OG design. 
The Valentina has super-flattering details like cap sleeves and an adjustable string closure around the waist. Plus, it has a girly feel to it thanks to some perfectly placed ruffles. 
The polka-dot print, designed by the brand's art director, screams summer. And since it's unlined, you can even be bold and pair it over pants for a totally unexpected look. 
This silk crepe fabric is light, allowing for a light summer breeze to show off the ruffles. We couldn't ask for a better style for summer!
Réalisation Valentina Dress, $180, available at Réalisation.