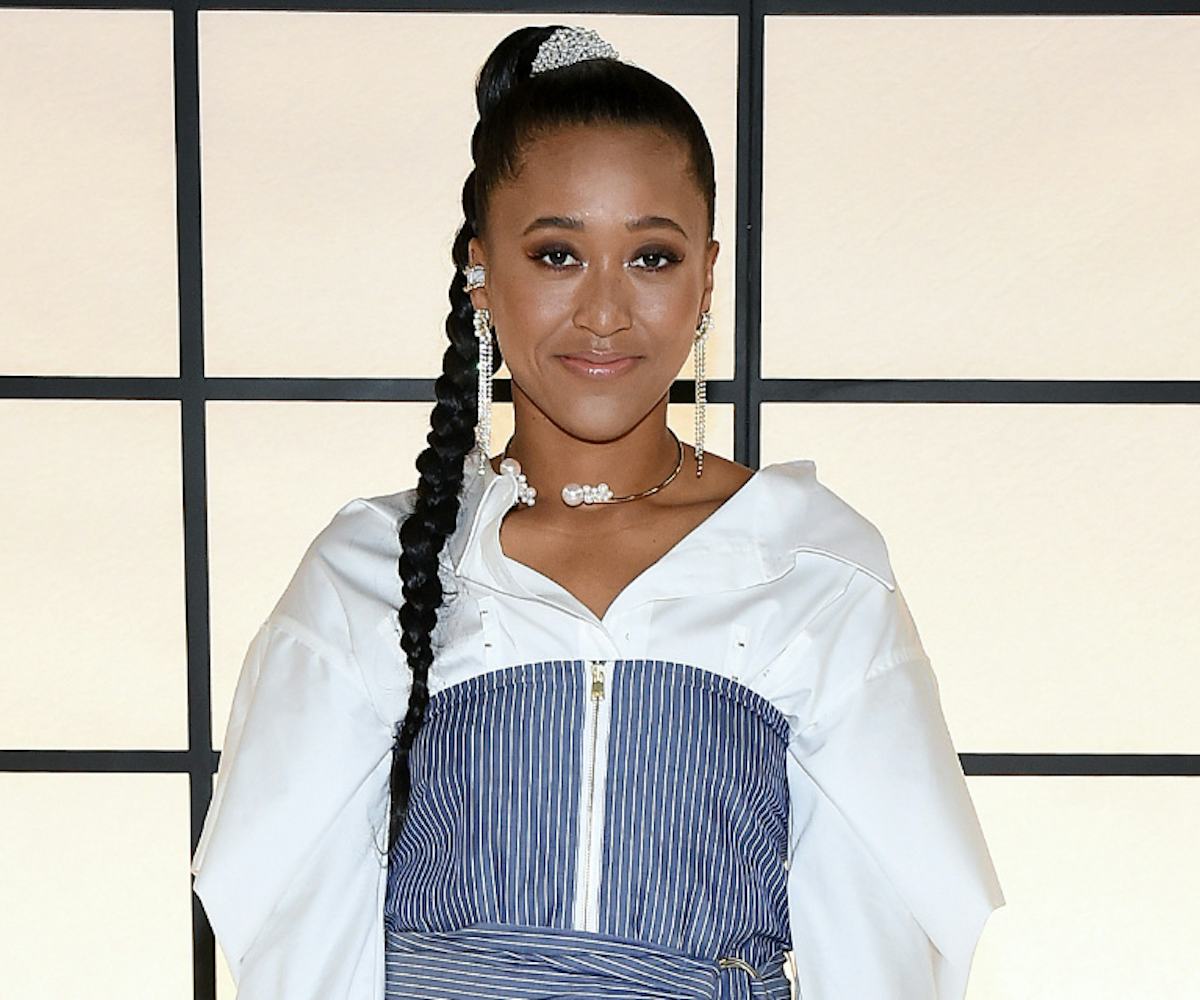 Photo by Ilya S. Savenok/Getty Images for ADEAM
Tennis Star Naomi Osaka Makes Her New York Fashion Week Debut
She teamed up with Adeam for a Fall 2020 capsule collection
On Monday, Naomi Osaka and Adeam revealed their collaboration at New York Fashion Week at the Japanese-American brand's Fall 2020 show. Designer Hanako Maeda partnered with the tennis star to create a 10-piece collection, some of which was featured on the runway and on Osaka herself as she sat in the front row.
"I'm definitely into fashion," Osaka tells NYLON backstage after the show. "Especially as an athlete, I don't really get a chance to wear non-athletic clothes that much, so I like to use it as a means for freedom of expression." Osaka has been vocal about her love for fashion before, revealing in an interview with Vogue that she wished she could spend some time at New York Fashion Week while she's in the city for the US Open in August and September.
She's dabbled in the fashion space before, too, serving as the face of Nike's tennis line and wearing Sacai-designed apparel on the court. But her partnership with Adeam marks the first time she's had a hand in creating a clothing line, following in the footsteps of tennis icons Serena Williams, Maria Sharapova, and Roger Federer.
"When Naomi's team reached out to me, I was super flattered because we both share the Japanese heritage and we also liked similar things in fashion, too," says Maeda. "Naomi has a very feminine, playful style and in Japanese we call this quirky, cute style kawaii, and I feel like that really became the inspiration for the collaboration."
Osaka has been sketching and illustrating since she was young, so she sent Maeda a few of her sketches to kick off the creative process. "She actually used two of them, so it was really great," says Osaka. "She let me be really free." Together, they would bounce ideas off of one another via email or FaceTime. Maeda would send fabrics for Osaka to choose, or they'd meet together for fittings.
The collection, much like Adeam's entire fashion ethos, is rooted in traditional elements of Japanese culture. "For a lot of our drapes we referenced origami. We played with square pattern pieces and folded them in different ways to create a geometric shape," says Maeda. She also incorporated Osaka's sporty lifestyle with stripes, biker shorts, and accessorizing the runway show's models with tennis headbands.
Adeam will launch e-commerce on its website alongside the release of the collaboration in August, so the collection will be available worldwide online. Until then, see more of Naomi Osaka's Adeam collaboration from the Fall 2020 runway show at New York Fashion Week, below.