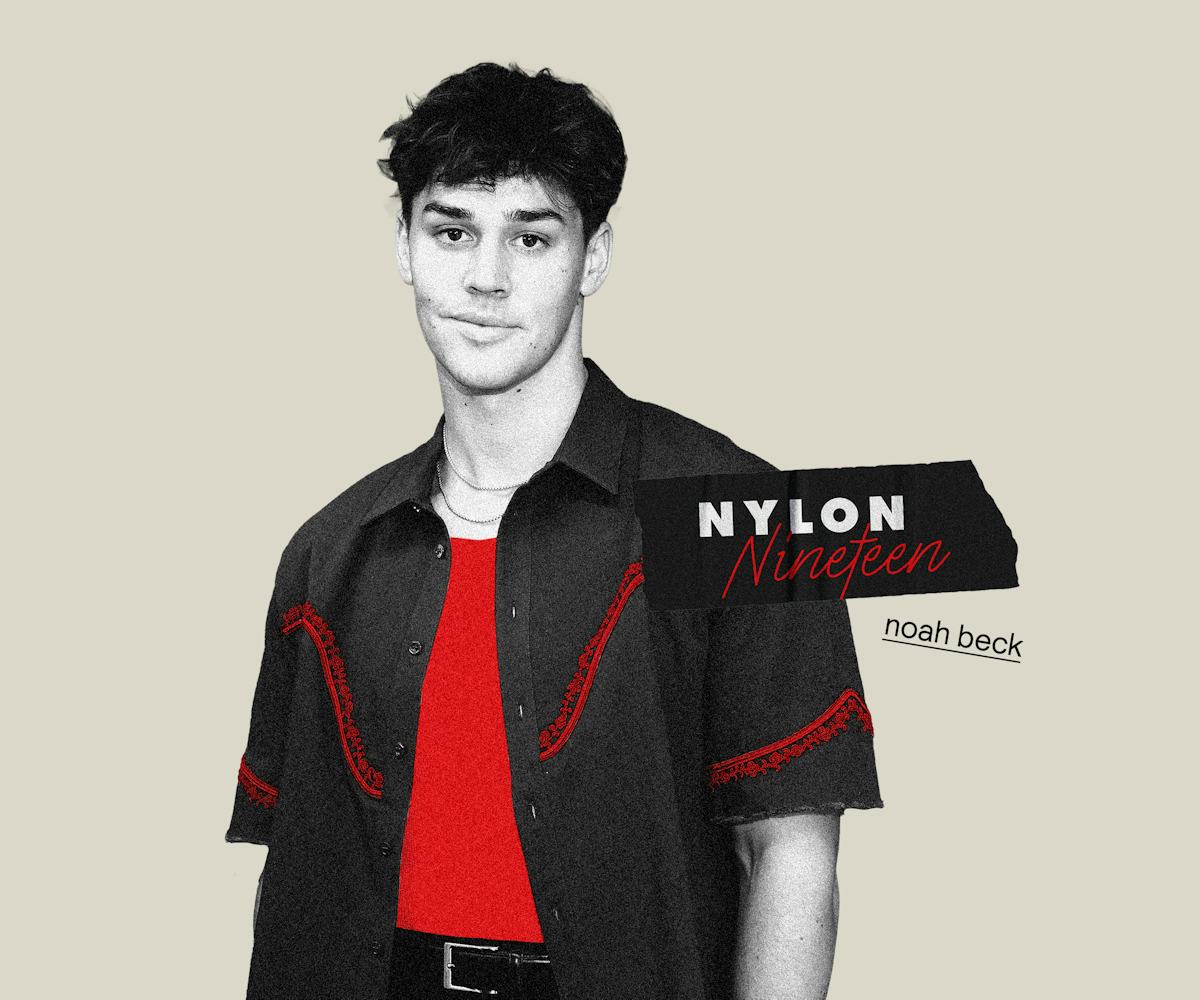 Cindy Ord/Getty Images
Noah Beck Models With His Mom For Coach's Mother's Day Campaign
The TikToker, model, and actor takes on the NYLON 19.
Noah Beck is ready for Hollywood. The TikToker, model, and actor just announced his upcoming feature film, a rom-com inspired by a Wattpad novel called The QB Bad Boy and Me. Though Beck has had a few acting gigs already, this new one marks his first-ever movie role and an exciting next step in his ascent to stardom.
"That is the next chapter in what I'm doing here in my career. I really want to dive into acting," says Beck, who's been taking classes for more than a year. "I love it. It's fun. It's challenging. That's the biggest part. I'm getting out of my comfort zone all the time.
"This doesn't mean I'm going to stop doing TikTok," he quickly adds. "I will continue to upload content. I will continue to do fashion. I'll continue to do all these other things I'm doing."
The latest "thing" of his? A new Coach campaign alongside his own mom, Amy Beck, for Mother's Day, titled "I Got It From My Mom." In the ads, the two model matching outfits and showcase the brand's Pillow Tabby and Madison Shoulder Bag.
"I know how much my mom loves everything I'm doing and she is my number one supporter, so it was really cool having her be a part of this," says Beck. "It was super fun. She was a natural."
While Beck has been working and living on his own since 2020, having to do a job with your mom is a whole different game. "I would have people from the set being like, 'Let's get Noah to set.' I would be taking my time because I know what set life is like, it's very hurry up and wait. I know in the back of my head I'm going to be there, but I'm going to wait five minutes," the 20-year-old recalls from his Coach shoot. "But it was funny because my mom was like, 'Noah, go over there. They need you,' and I was like, 'Mom, I know what I'm doing!'"
Below, Beck takes on the NYLON 19, revealing his dream music festival headliners, first concert, go-to sad song, (recent) coffee order, and more.
See more of Coach's Mother's Day campaign, "I Got It From My Mom," on Coach's website now.