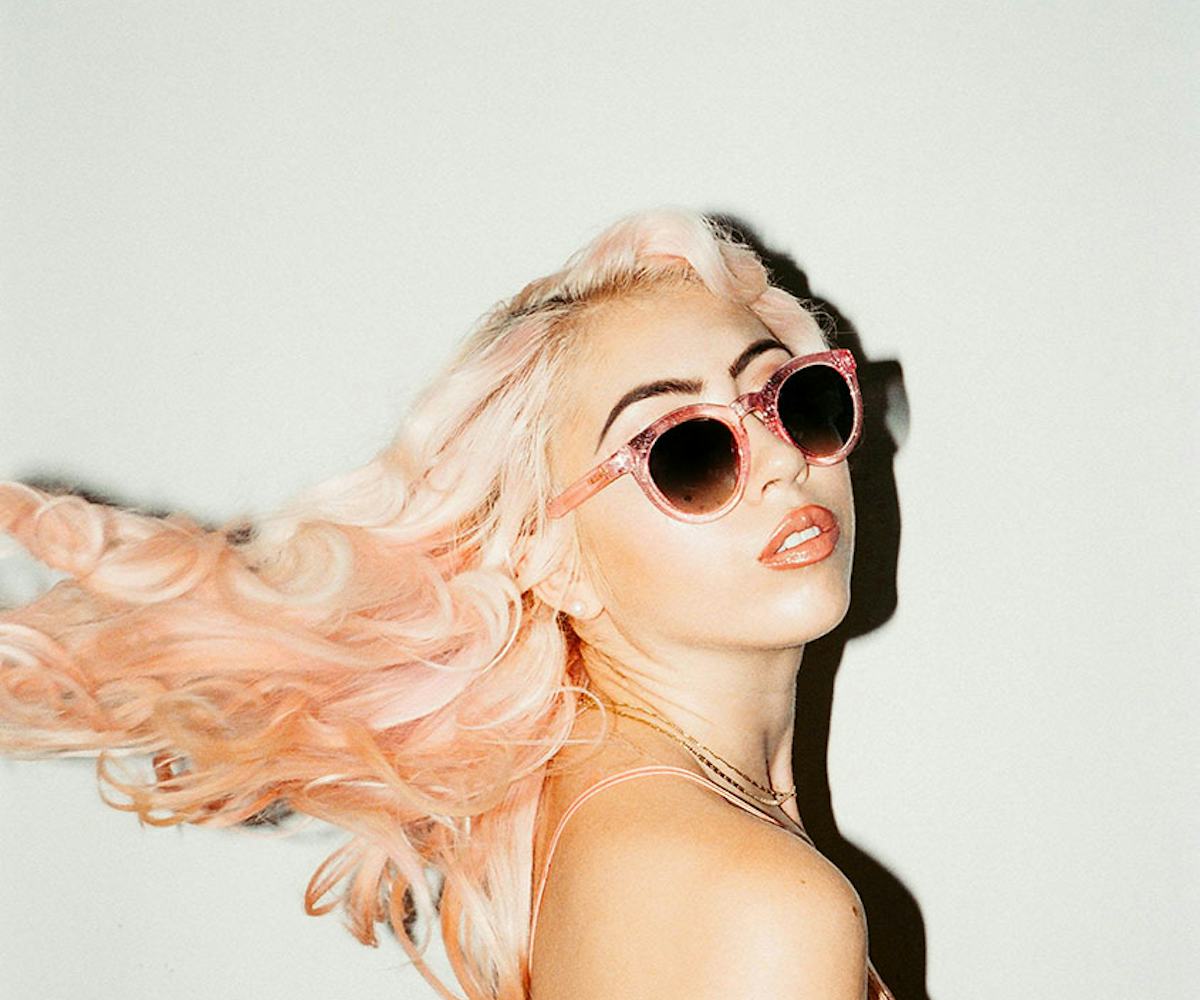 Photo by Natalia Mantini
Peep These Exclusive Shades From Crap Eyewear
With the temperatures quickly dropping (L.L. Bean duck boots are already on backorder), we can't help but crave pieces that remind us of our fleeting summer memories. Since carrying around a hallowed bag of sand from the Rockaways isn't really a practical option, we're opting to tote around some colorful accessories instead.
We teamed up with our friends at Venice-based Crap Eyewear to bring you just those: a limited-edition pair of pink, glittery shades reminiscent of your beloved childhood jellies. Crap took their most popular frame, the T.V. Eye, and sprinkled some NYLON love on it. There's even a secret "N" etched into the lenses.
If you're wondering how to style these sunnies, let Colombian alternative R&B vocalist Kali Uchis show you how, in Crap's dreamy lookbook. Flip through the gallery to see how Uchis, who recently teamed up with innovators Tyler, the Creator and A$AP Rocky on tour, rocks her shades. And get your very own pair on crapeyewear.com and NYLONshop.
Photographed by Natalia Mantini; Hair & Makeup by Mara Capps