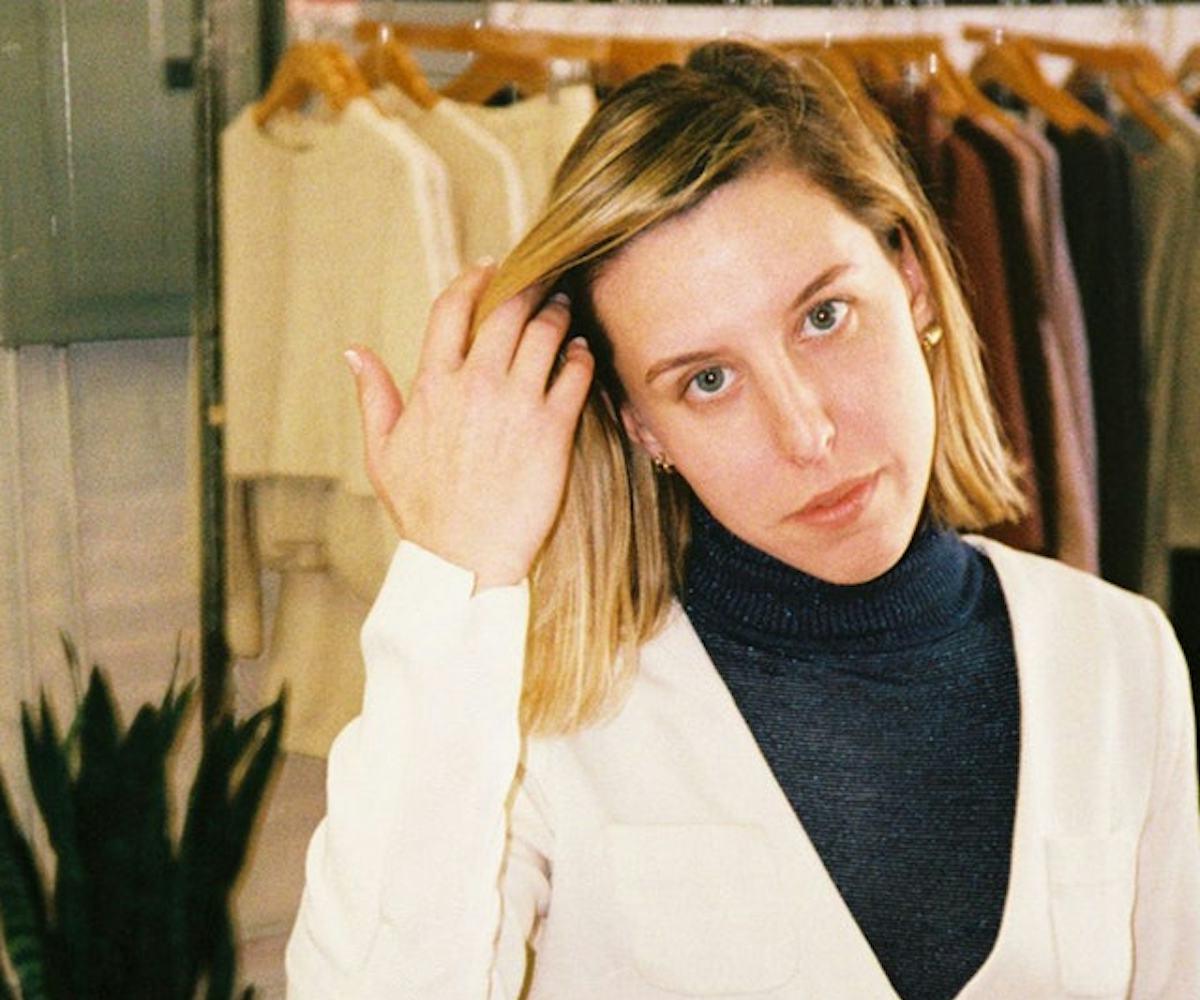 Photo via Nikki Chasin.
Get To Know New York-Based Designer Nikki Chasin
The following feature appears in the June/July 2016 issue of NYLON.
Launched in 2014, the sportswear collection of Miami-born, New York-based Parsons grad Nikki Chasin offers up resortwear-inspired pieces injected with strong color and playful textiles. Smart and elegant, yet easy and unfussy, the clothing is reminiscent of her hometown's classic vibes within the context of a sleek and modern wardrobe. Here, get to know Chasin and her work.
Astrological sign: Sagittarius, Virgo rising, Taurus moon!
Design philosophy: It comes from my upbringing in Miami and my love of classic sportswear—there's a resort undertone in every collection, regardless of season.
Muse: Teens on Tumblr, grandmas IRL
Materials of choice: Embroidered silks, yarn-dyed cotton stripes, custom jacquards
Sartorial scenario: A cruise to Cuba for my grandmother's birthday
Musical metaphor: The  Spice World soundtrack
Fun fact: Some of my best-selling pieces, like the Chase Classic Fete Skirt and Captain Reversible Bomber Jacket, were designed for my Parsons thesis collection.
Inspiration for spring '16: Renata Adler's Speedboat, the muse for this season, expresses "a comic or wry apprehension of life's absurdities."
Personal wardrobe staple: Sparkly turtlenecks, Pumas, oversize trousers
Dream travel destination: Morocco
Favorite spot in NYC: New York Food Court in Flushing
Last novel you loved: A Little Life by Hanya Yanagihara
Favorite film of all time: A Little Princess
Daily soundtrack: Drake, No Doubt
Drink order: Coca-Cola
Standby snack: Sunflower seeds