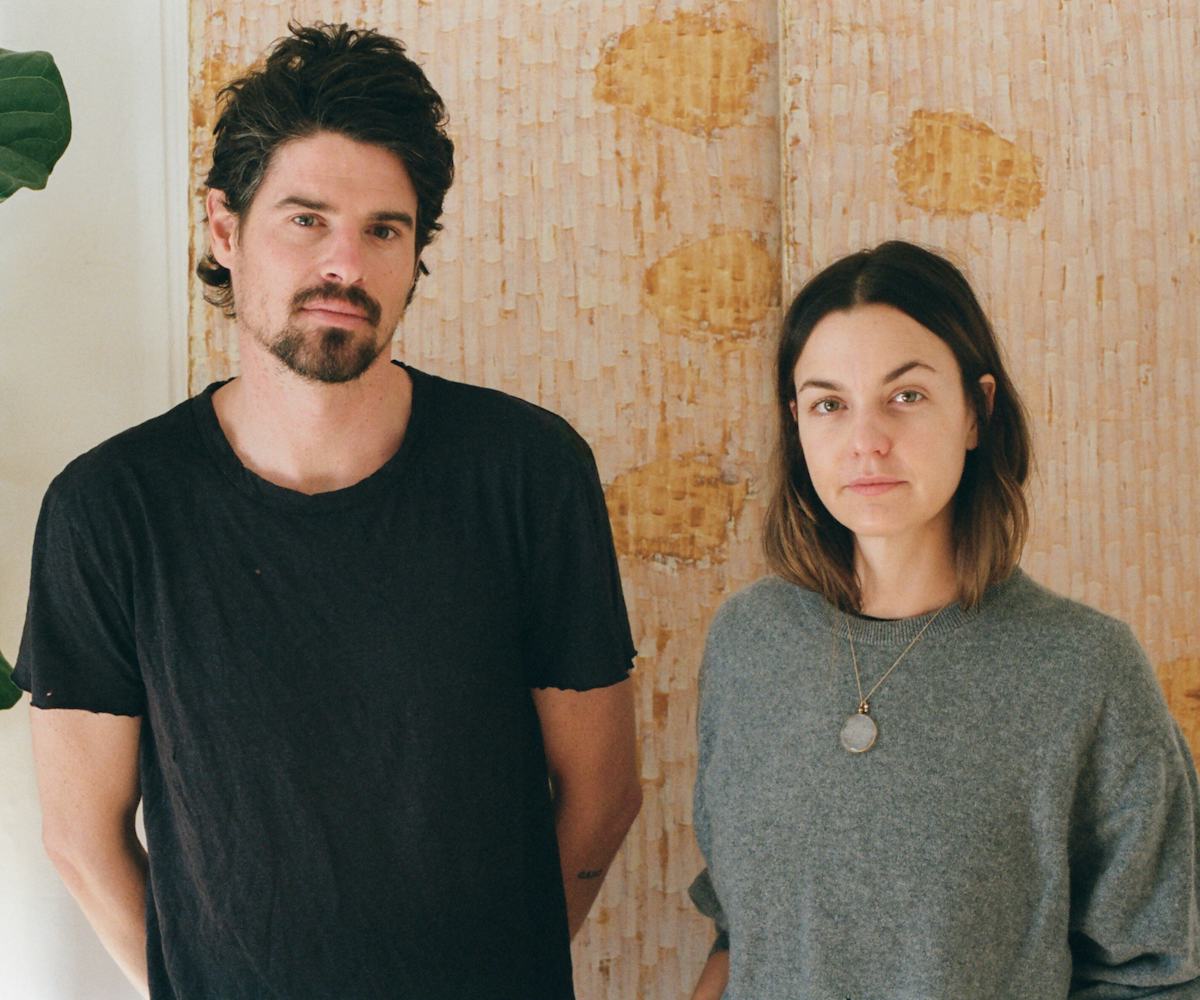 Photograph courtesy of Simon Miller USA
Get To Know The Designers Behind Simon Miller
Daniel Corrigan and Chelsea Hansford reveal their inspiration for fall and more
The following feature appears in the August 2017 issue of NYLON.
Daniel Corrigan and Chelsea Hansford take the meaning of global design to the next level.
For their brand, Simon Miller, they produce denim pieces in Los Angeles and Japan, make accessories in Italy, and they draw inspiration from vintage shopping in Paris. Not to mention, the pair live on opposite coasts—Corrigan in L.A. and Hansford in New York.
Here, get to know all about the designers, from their muses to their favorite films.
Astrological sign
CH: Libra
DC: Cancer
Design philosophy
CH: Luxury basics and statement pieces, nothing in between
DC: We work with fabric mills and manufacturers that value quality. It's all about building a community.
Muses
CH: Uma Thurman
DC: Agyness Deyn
Materials of choice
CH: Denim, linen, and leather
DC: Denim. Always denim.
Fun fact
Both: We met at a Lil Wayne concert in Las Vegas.
Dream travel destination
CH: Zanzibar
DC: Patagonia, Chile
Inspiration for FW17 collection
Both: A misty winter's day over a lake in upstate New York
Favorite spot in your hood
CH: Great Jones Spa (New York)
DC: Café Stella (Los Angeles)
Favorite film of all time
CH: Kill Bill
DC: The Boondock Saints
Drink order
CH: Mezcal margarita
DC: Typically a beer
Standby snack
CH: Apples and peanut butter
DC: Junk food, unfortunately!
See some of our favorite looks from their fall collection: