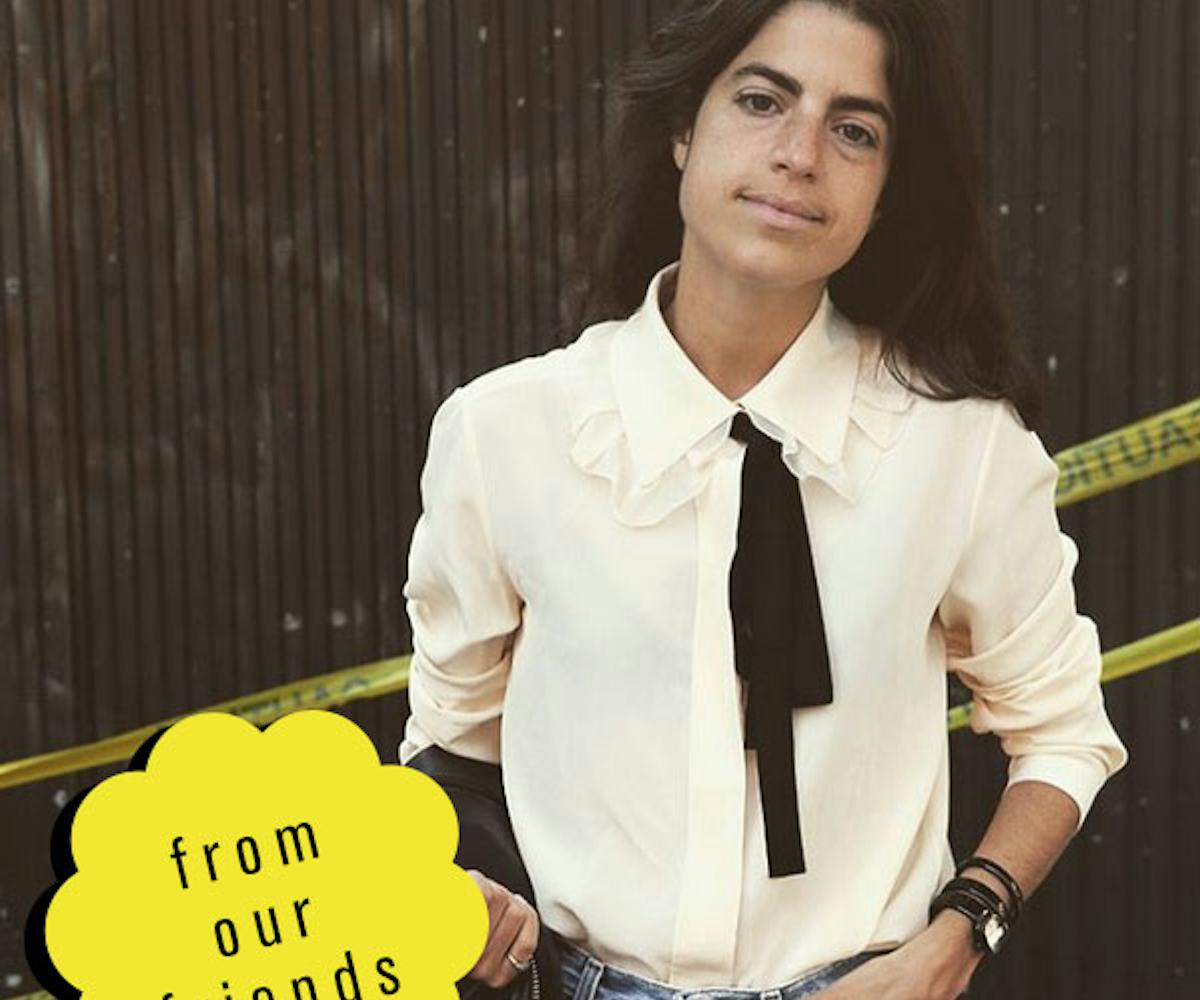 Photo via @manrepeller instagram
8 power women instagram accounts to follow during fashion week
for some boss lady inspiration
Finding your passion—and turning it into money—is tricky for anyone, but especially for women. The persistent gender wage gap, the lack of top female executives, and the dearth of mentorship present unique challenges. Luckily, our friends at Levo League give young women the tools and resources they need to navigate the workplace and to feel empowered and challenged in their careers. Check out their site for tips, tricks, and generally pretty wonderful advice about how to get the job you deserve.
This Thursday, New York Fashion Week kicks off, giving us a glimpse into what crazy trends we can expect to see in the Spring. The Fall 2015 show gave us partially wet hair and a re-emergance of culottes, so who's knows what's in store for us. And since NYFW has a new logo and a new location (no more Lincoln Center), where expecting the Spring 2016 show to be like nothing we've ever seen before. If you can't get a front-row seat yourself, these power women will show you everything you need to know, via Instagram.
Click through to see who you should be following during NYFW.
READ MORE: 4 Awesome Bootcamps That Are *Way* Cheaper Than Grad School
Pat McGrath
She's a British make-up artist, and Vogue has called her one of the most influential in the world. Bold color is part of her signature, so expect to see some pretty wild sights.
Karlie Kloss
Between starting school at NYU, gaining fame as a member of Taylor Swift's #girlsquad, and launching her own YouTube channel, Kloss is anything but your typical model. We can't wait to see her take on the runway this season.
Kendall Jenner
Despite being part of the crazy Kardashian family, Kendall Jenner has actually made a name for herself, on her own, in the fashion world. And it wasn't just because she walked the runway with a see-through shirt…
Alexa Chung
Model, writer, and now entrepreneur, Alexa Chung always keeps us on our toes. She just launched a new fashion app called Villiod (conveniently times with Fashion Week), and it's like a combo of Instagram and Pinterest. #GameChanger
Deborah Lippman
As a celebrity manicurist, you can be sure that all the models nails will be on fleek.
Leandra Medine
Dubbed as a microphone for women, Man Repeller always tells it like it is. We can't wait for her humorous take on this season's Fashion Week.
Susie Lau
Lau is the creator of fashion blog Style Bubble, and it's regarded as one of the most successful blogs worldwide. Look for her in the front row if you happen to be at a trendy show.
Claire Distenfeld
Some people call her the Lena Dunham of fashion: she's got a quirky personality and is trying to change the way people shop in traditional stores. See her story about opening up Fivestory, and you'll understand.
Related Links:
Anne Hathaway Reveals Hollywood Thinks She's Too Old (GASP!)
Meryl Streep Reveals Some Disappointing News About Congress