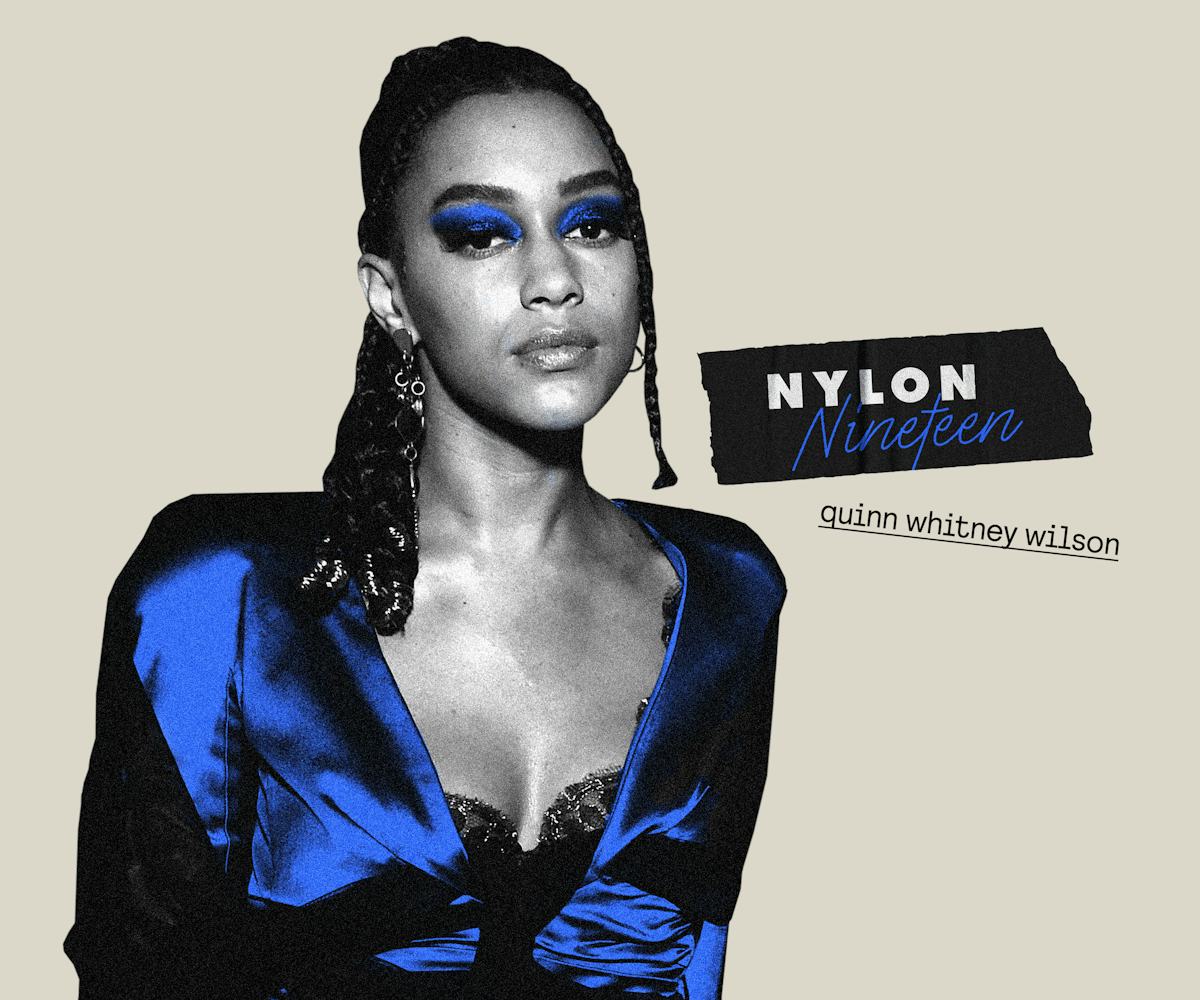 Michael Kovac/Getty Images
Quinn Whitney Wilson Stayed Up All Night Watching Plant TikTok
To celebrate her new partnership with Polaroid, the creative professional takes on the NYLON 19.
As 35mm film cameras, apps like VSCO and Dispo, and all things analog (or the appearance of it via digital) continue to become the go-to photo medium to capture some of life's best moments, the OG instant camera brand Polaroid is getting with the times.
Its latest launch, the Polaroid Go, captures the essence of analog with a modern-day design. No more bulky, heavy cameras to tote around with the new Go, as its super-small silhouette (4.1 inches long, 3.3 inches wide, and 2.4 inches tall, to be exact) allows you to carry it around just about everywhere. The film is smaller, too, but still holds true to its classic white-frame style.
For the new launch, Polaroid teamed up with some of its favorite creatives, including Quinn Whitney Wilson, whose own portfolio includes being the mastermind behind some of Lizzo's best music videos and performances ("Juice," "Boys," Saturday Night Live) and working on Ziwe's Showtime series. Wilson has been taking the Go on a spin, documenting her breaks between jobs and achievements, which, ultimately, results in having more ideas for the future.
"Lately, I've been doing this new thing where I take myself on vacation (or staycation) after major accomplishments like finishing a project," Wilson tells NYLON. "I plan to bring along the Polaroid Go on these trips to capture the more quiet but special moments of reflection and recharging that often lead me to creative inspiration."
Below, Wilson takes on the NYLON 19, revealing her best beauty tip, her first concert ever, teenage AIM screen name, and more.