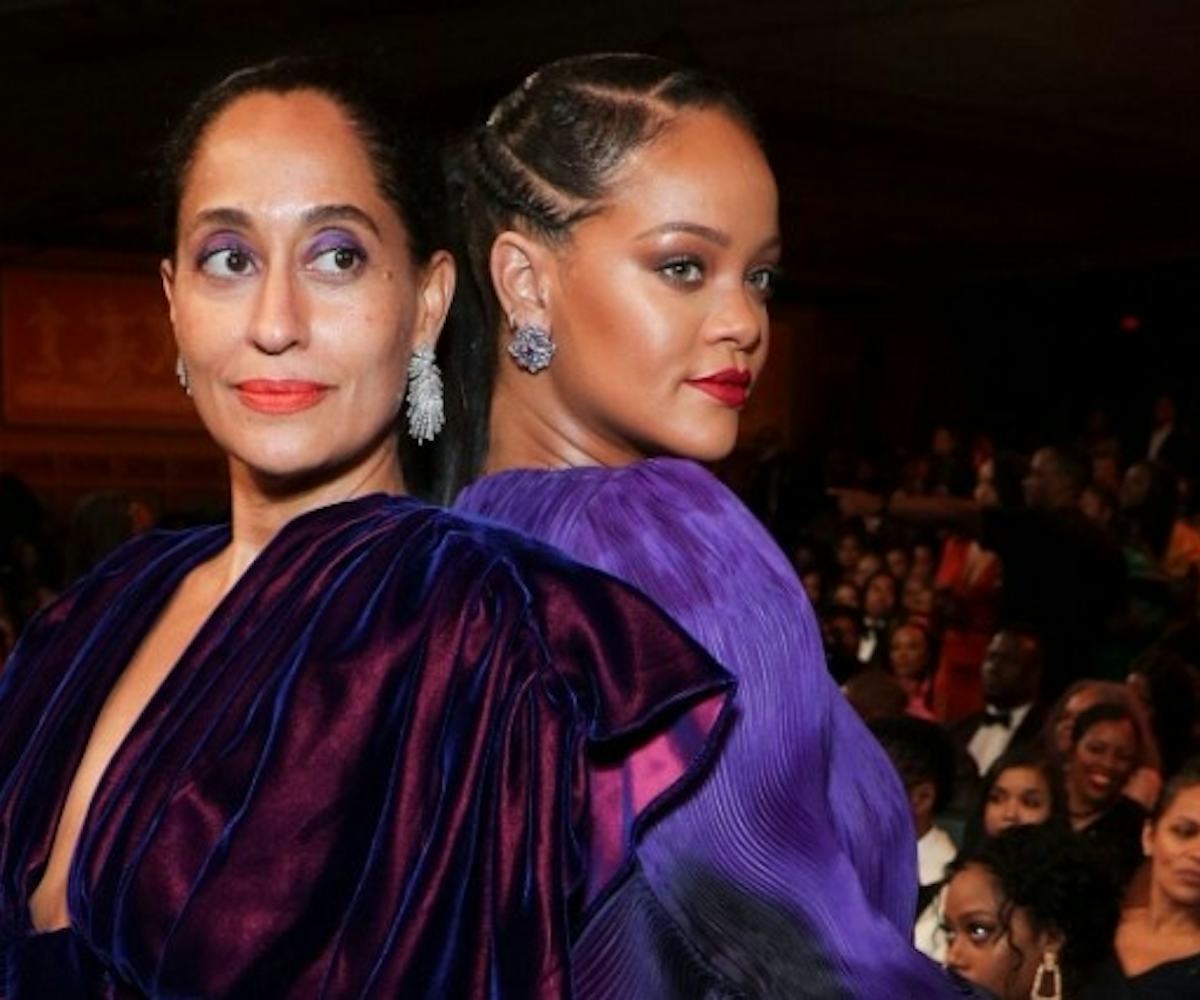 Photo by John Photography/Shutterstock
Rihanna And Tracee Ellis Ross Color-Coordinated At The 2020 NAACP Image Awards
Purple is the color for winners, apparently
On Saturday at the Pasadena Civic Center Auditorium in California, the 2020 NAACP Image Awards were full of very famous faces, but two women stole the show: Rihanna and Tracee Ellis Ross. They both brought their enviable fashion sense to the red carpet, with Rihanna wearing a ruffled purple Givenchy Couture dress from its Spring 2020 collection, and Ross in a purple iridescent gown by Christopher John Rogers, straight from the designer's Fall 2020 runway show at New York Fashion Week.
Ross took home the award for Best Actress in A Comedy Series for her role in Black-ish while Rihanna was honored with the President's Award, using her speech as a call to action, encouraging everyone to "pull up."
"If there's anything I've learned, it's that we can fix this world together. We can't do it divided. I can't emphasize that enough. How many of us in this room have colleagues and partners and friends from other races, sexes, religions?" she said. "Well then, they want to break bread with you, right? They like you? Well then, this is their problem too. So when we're marching and protesting and posting about the Michael Brown Jr.s and the Atatiana Jeffersons of the world, tell your friends to pull up."
Ross posted a photo of her and Rihanna to Instagram from the event writing, "I love this woman. Thank you for all you do @badgalriri. Congratulations on a much deserved award."
Is it too late for a Rihanna/Ross 2020 ticket?
See more of Rihanna and Ross' color-coordinating looks from the 2020 NAACP Image Awards, below.