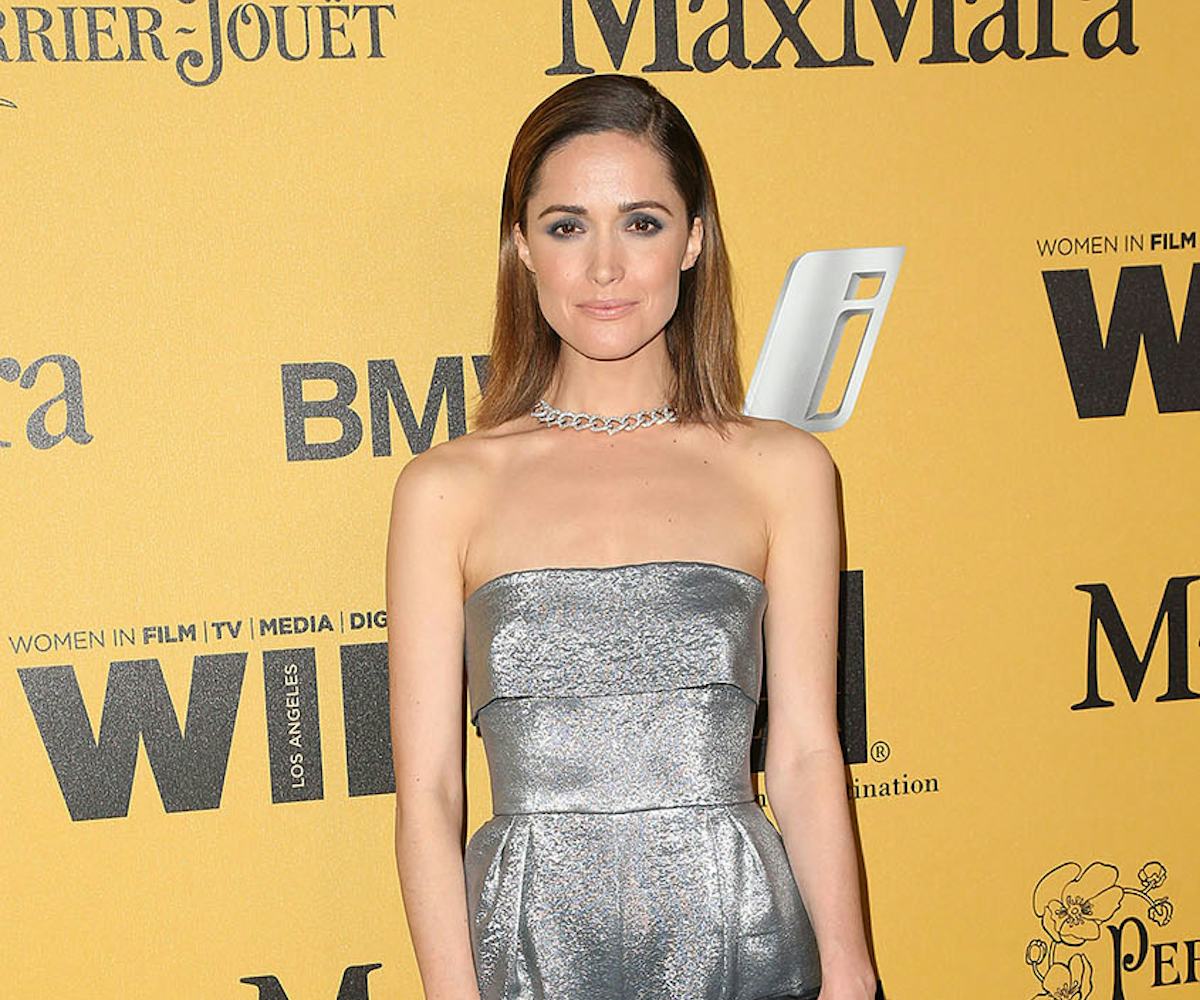 photo by getty images
best dressed: rose byrne
zenon, girl of the 21st century lives on.
Move over Zenon, we have a new interstellar queen: Rose Byrne. Only she could rock a tailored jumpsuit with futuristic flair. The silver lamé ensemble shimmered at the Women In Film 2014 Crystal + Lucy Awards. Our favorite Ausie appropriately wore this jumpsuit by MaxMara as she accepted the Women in Film MaxMara Face of the Future award. If the future looks this stylish, we want in. 
The stellar jumpsuit's wide leg trouser is super trendy, yet the structured bodice is regal. The perfect combination. To complete the fetching look Byrne paired the stellar suit with Pomellato jewelry and a geometric black Rauwolf clutch. The delicate chain-link necklace is the perfect touch of pretty and her sleek black manicure is our favorite little detail. 
Get an out-of-this-world look here: 
MUST: Oasis Sparkle Jumpsuit, $52.40 
TRUST: Philippe Audibert Large Chain Necklace, $199