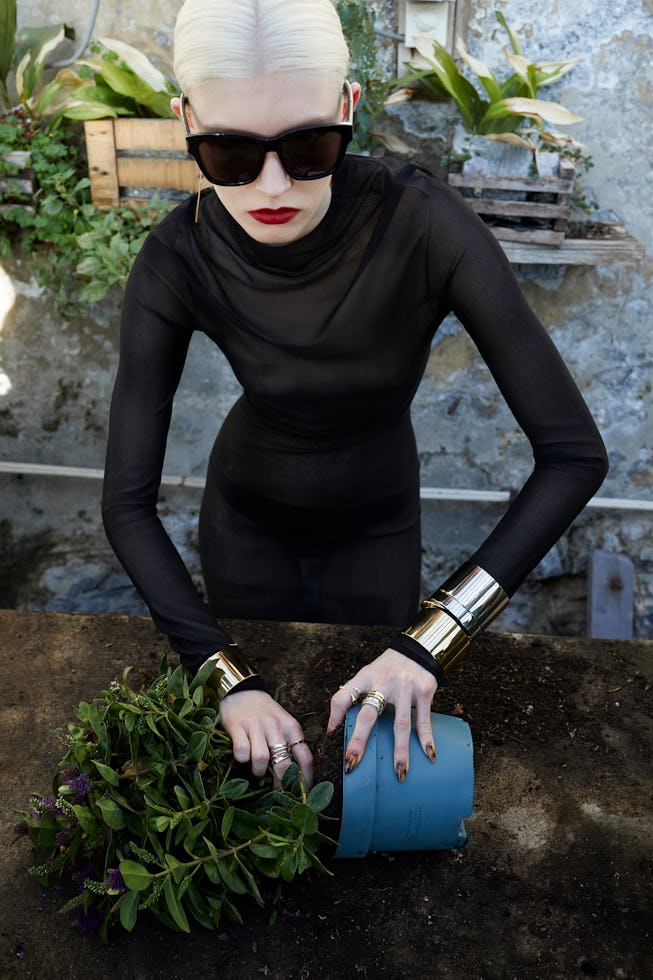 Saint Laurent
Saint Laurent Is Getting Into The Fine Jewelry Game
Gold and diamonds, carefully selected by Anthony Vaccarello.
In a first for the French luxury fashion house Saint Laurent, the brand announced on Wednesday that it will be launching its first fine jewelry collection. It consists of a range of bracelets, necklaces, earrings, rings, and cuffs in gold and diamonds, will be available next Tuesday, May 2, at select flagship stores worldwide.
The entire collection is already on the brand's website, where you can opt to be notified at release. It includes a gold charm bracelet for $1,090, wide cuffs in 18k white gold for $43,300, multichain bracelets for $4,290, and logo stud earrings starting at $790. The prices fall between $790 to $48,000, with the gold and diamonds being "carefully selected" by Creative Director Anthony Vaccarello.
According to Saint Laurent, the line touches on "several signatures of the brand," including the Cassandre and Maillon motifs, "which acquire a new resonance cast in an unexpected hard materiality." "Saint Laurent Haute Joaillerie captures the forward-looking outlook and exacting Parisian excellence of the house Yves Saint Laurent founded, brought firmly into a visionary present by Anthony Vaccarello," the brand says in a press release.
The campaign for Saint Laurent's first jewelry line combines the elegant pieces and the re-potting of a plant. After seeing the looks on Instagram with photos by Juergen Teller, fans of the brand are already asking "when gardening got trendy." We have a feeling, however, that most people won't be wearing the upcoming collection while doing any sort of yard work.