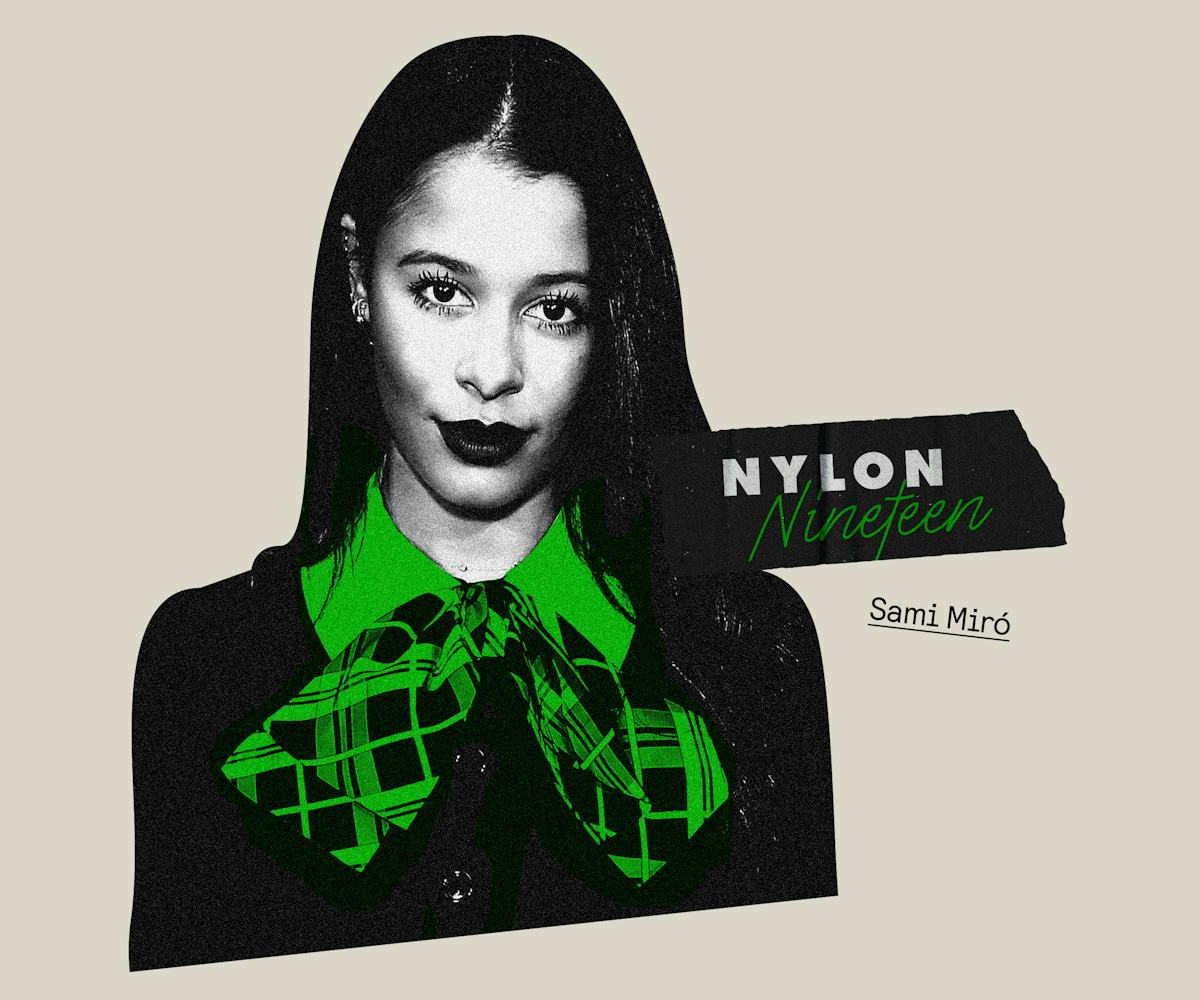 Sami Miró Wants To Be A RuPaul's Drag Race Judge
The vintage expert and designer takes on the NYLON 19 to celebrate her collaboration with Samsung.
If you live, breath, and sleep vintage fashion, then you've most likely heard of Sami Miró. Aside from owning her own upcycled clothing line, the designer has made a sustainable impact on the industry since her early days of creating bespoke designs. Now, she's taking her conscious fashion sense to the tech world.
Samsung recently teamed up with Miró for her first-ever tech collaboration, which involved designing a set of watchbands and faces for the new Galaxy Watch 4. "I decided to work with Samsung because we have similar thinking," Miró tells NYLON. "I appreciated that they were taking steps toward sustainability, like the Galaxy for the Planet initiative. That's huge for me and I wanted to be able to reach more people and educate them about the innovations happening in sustainable fashion."
All of the designs were inspired by Mother Earth and is meant to hopefully "evoke positive energy and emotion for the person who wants to be good to the planet and themselves," says Miró. Plus, you can bet that the collaboration involves eco-consciously sourced materials. The watchbands were made from recycled apple peels, as well as other sustainable materials. The accessory is available in black, a steel gray, blue, and white, along with a galaxy-themed purple and black version.
As for Miró, in addition to celebrating her new Samsung collaboration, she's heavily preparing her fall fashion wardrobe, which will include her namesake's vintage porterhouse jeans and mini hoodies. The designer is also excited for what her brand has coming up next. "There is so much newness coming [to Sami Miró Vintage]," she shares. "We have new have collaboration launching September 21st, plus pre-fall, fall, and holiday."
Below, Miro takes on NYLON 19 and shares her go-to drink, favorite internet meme, her must-have (not) coffee order, and so much more.