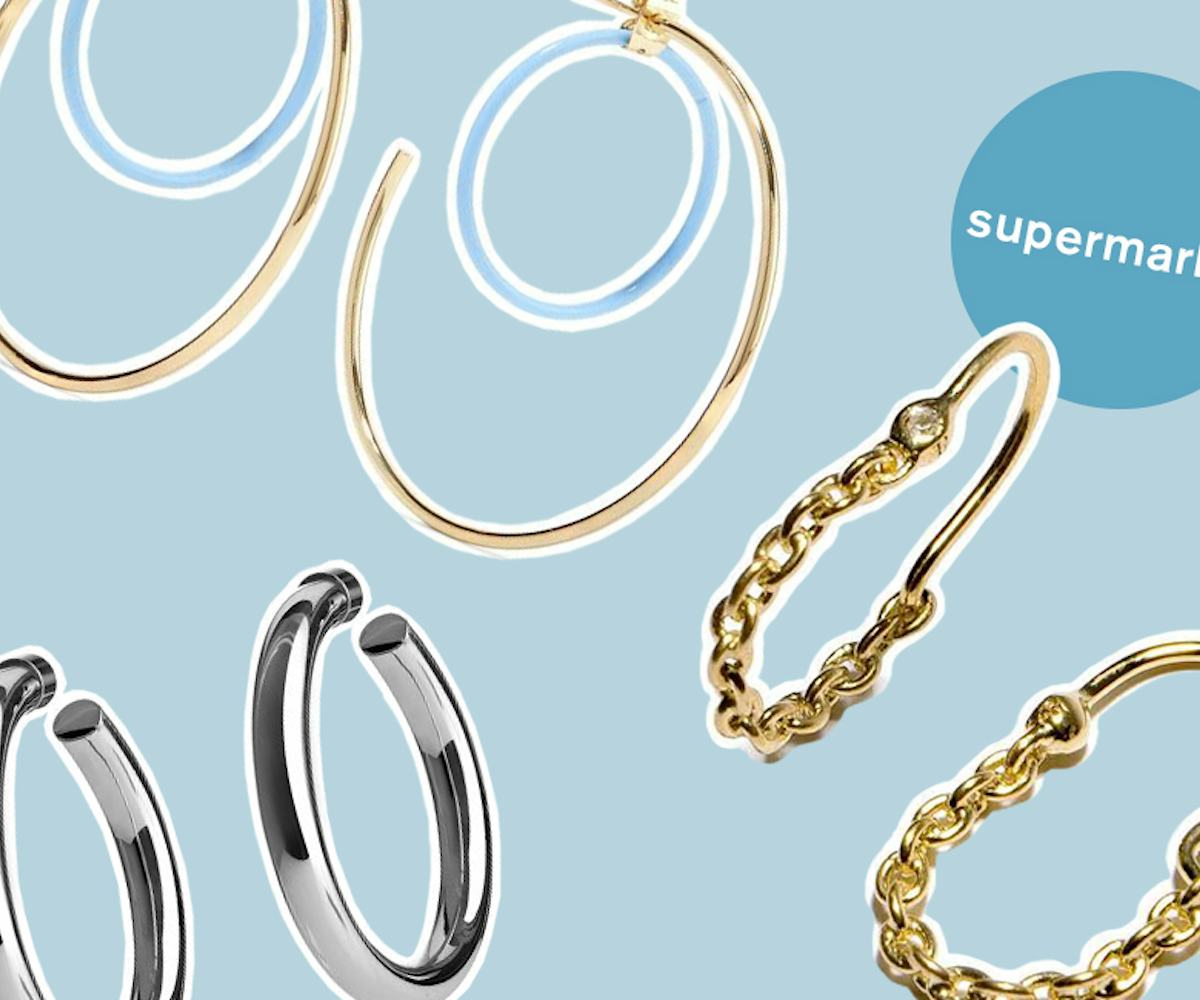 10 Hoop Earrings We Love—At Every Price Point
No need to jump through any hoops for a perfect pair
Hoop earrings are one of the biggest accessory trends of the moment, and also one of the easiest to try for yourself. Since the look is so ubiquitous, you're going to want to pick a pair of hoops that will really make you stand out. So, if you're already a big earring girl, maybe go with something featuring a charm. Or even a double hoop to really add some flair! If you'd rather go with something a bit more subtle, try a smaller hoop, but perhaps one with a chain or made from mixed metals. And if you really want to push the envelope, try wearing different sizes in multiple holes (if you have a bunch of piercings, that is). Try everything! It's summer, after all, and you should be having fun.
Elizabeth and James, Renee gold-plated acetate hoop earrings, $95, view at Net-A-Porter.
Aldo, Klempner, $12, available at Aldo.
Jennifer Fisher, Baby Samira Hoops, $350, available at Jennifer Fisher.
The M Jewelers, Name Hoop, $119, available at The M Jewelers.
& Other Stories, Sweetheart Hoop Earrings, $17, available at & Other Stories.
Justine Clenquet, Gloria Earrings, $50, available at Opening Ceremony.
Urban Outfitters, Charm Hoop Earrings, $20, available at Urban Outfitters.
Pamela Love, Suspension Hoops, $130, available at Pamela Love.
Eddie Borgo, Layered plate hoop earrings, $175, available at Eddie Borgo.
Joomi Lim, Medium hoop earrings with pearl drops, $145, available at Joomi Lim.