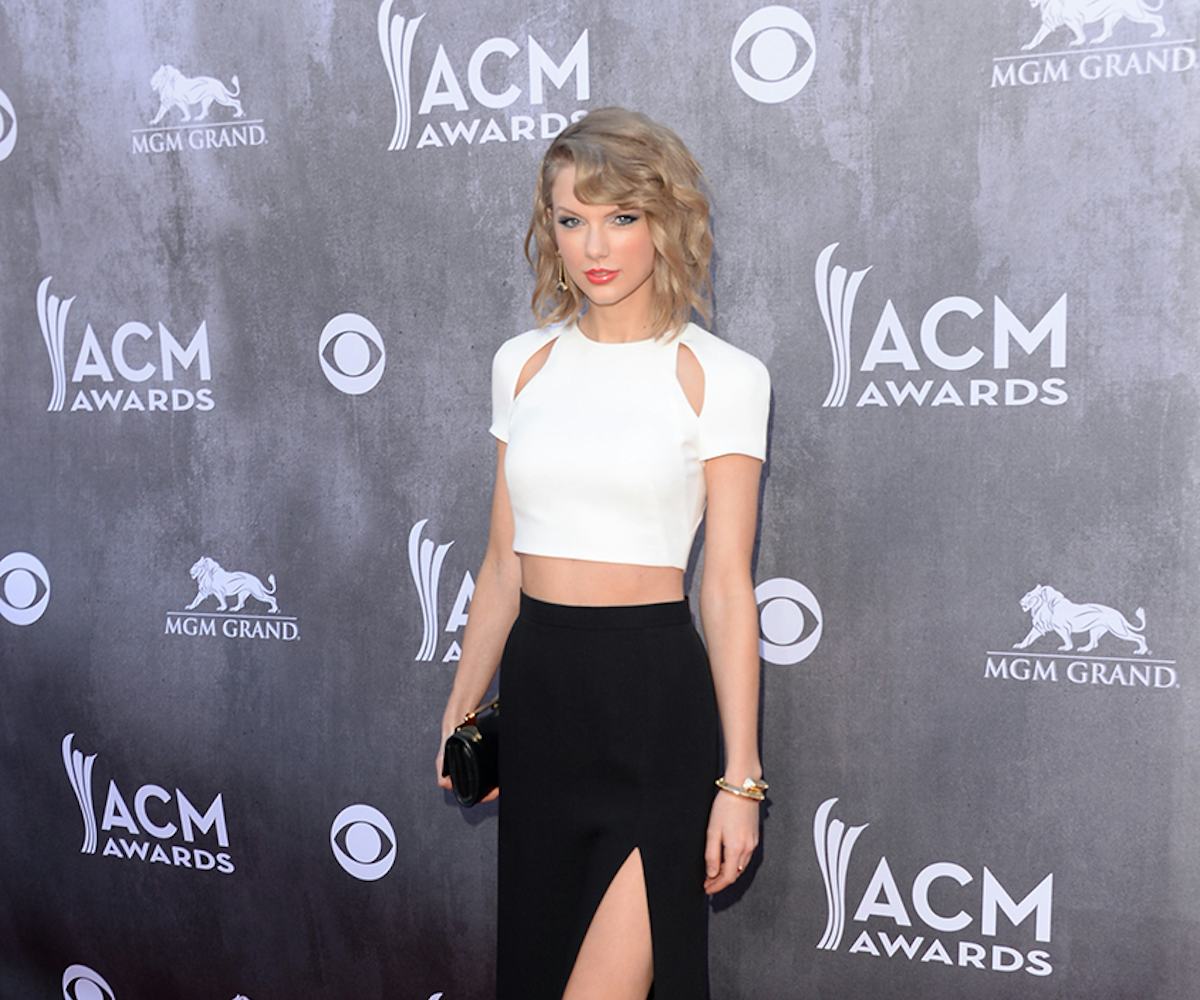 photo by getty images
best dressed: taylor swift
Move over, Angelina Jolie because Taylor Swift has successfully mastered the art of the Hollywood leg pose, and there's no going back now.
At the American Country Music Awards, Swift stunned crowds in a custom-crafted J. Mendel number that has us ready to chuck our winter coats in a bin and rock crop tops all spring long. With a white cut-out top and an asymmetrical thigh-high slit skirt, Swift swaps her girl-next-door charm for an edgier, monochromatic look. This is certainly a departure from Swift's typical sugary-sweet red carpet ensembles, and we have to admit, we're loving this side of her.
Nab your own inspired look with our picks below! 
MUST: Asos Maxi Skirt -- $13.17
TRUST: Nasty Gal Cut Out Top -- $48