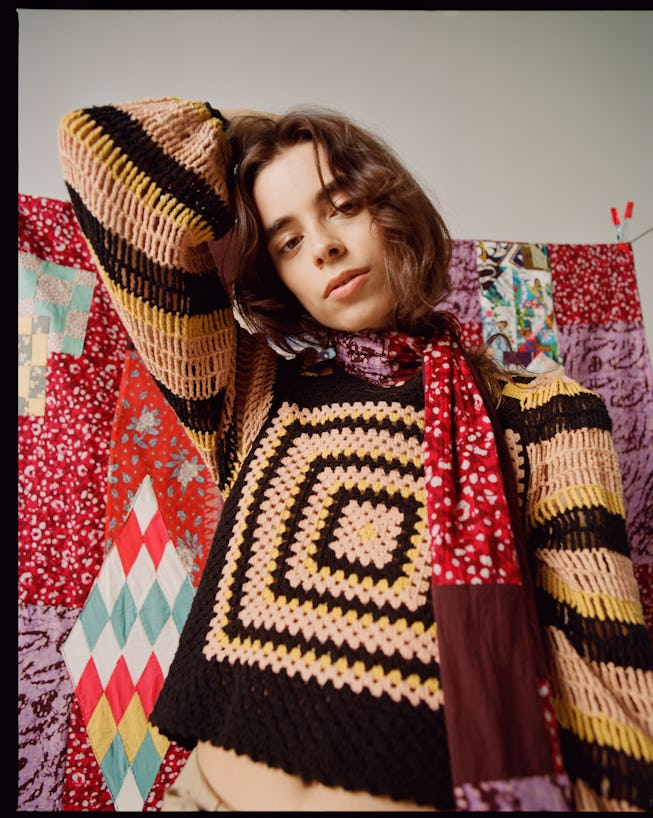 Courtesy of The RealReal
Simone Rocha, Stella McCartney, And More Upcycled Their Designs For The RealReal
The resale retailer introduced its new upcycling program, ReCollection.
The RealReal has partnered with a group of designers to bring new life to old clothes in honor of Earth Month. On Thursday, the resale retailer launched the first collection from its new upcycling program, ReCollection, alongside brands and designers like Balenciaga, Dries Van Noten, Jacquemus, Simone Rocha, Stella McCartney, Ulla Johnson, and more.
"As a designer, I think it's the biggest compliment for your designs to have an afterlife — to me, that is luxury. And I take it into consideration from the beginning of the process. The timelessness of the design, how it's made, what materials are used to produce it — it is all part of our ethos at Stella McCartney," said Stella McCartney in an official statement. "We invest a lot to make sure that our products are made to last rather than end up in a landfill."
ReCollection 01 includes over 50 pieces that have been upcycled by Los Angeles-based Atelier & Repairs, creating one-of-a-kind designer items that won't be available anywhere else.
"To have such a dynamic group of luxury brands join us for our first collection sends an incredibly powerful message about the importance of circularity and the opportunity we all have to support a more sustainable future for fashion," said Julie Wainwright, founder and CEO of The RealReal. "Our hope is that ReCollection will inspire people to think about the afterlife of what they own and embrace more conscious consumption."
Prices range from $195 to $2,450, and a portion of the proceeds from the sale of each piece will be donated to One Tree Planted. Check out ReCollection 01 on The RealReal, and see photos from the campaign, below.