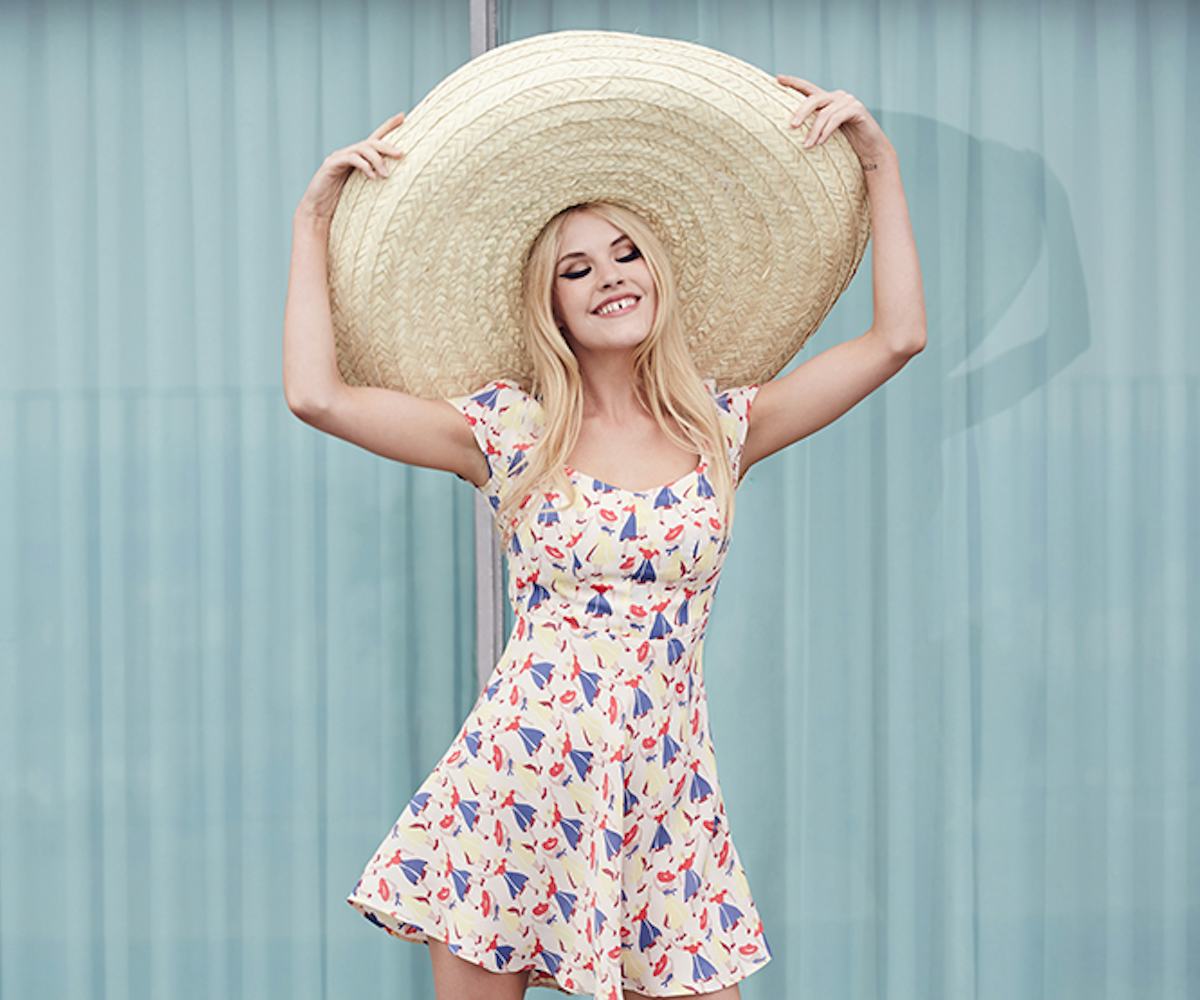 all photos courtesy of the reformation
first look: the reformation
ashley smith shows off the brand's awesome new collection.
The amount of time I spend browsing The Reformation's website has grown to be so large, that I think I might actually have a diagnosable problem. (I'm deigning it "Cutesummerdressphilia.") 
The brand's sweet minidresses with low backs and elegant maxidresses somehow manage to combine all the best references: the '70s, hippies, mod, the '50s, cool LA girls, beach vibes, old school glamour, and festival life. But for some gals the slinky fabrics weren't cutting it in the--umm--upper regions. But there's good news! The Reformation just launched a new collection aptly titled, "I'm Up Here!" (I know, you've been there), made for gals with bigger bosoms. And, no, these aren't lame impersonations of the brand's iconic styles--this collection is the real, rad deal. 
Making the line even cooler is that its lookbook is modeled by the perma-awesome Ashley Smith. See the pictures in the slideshow and get shopping!