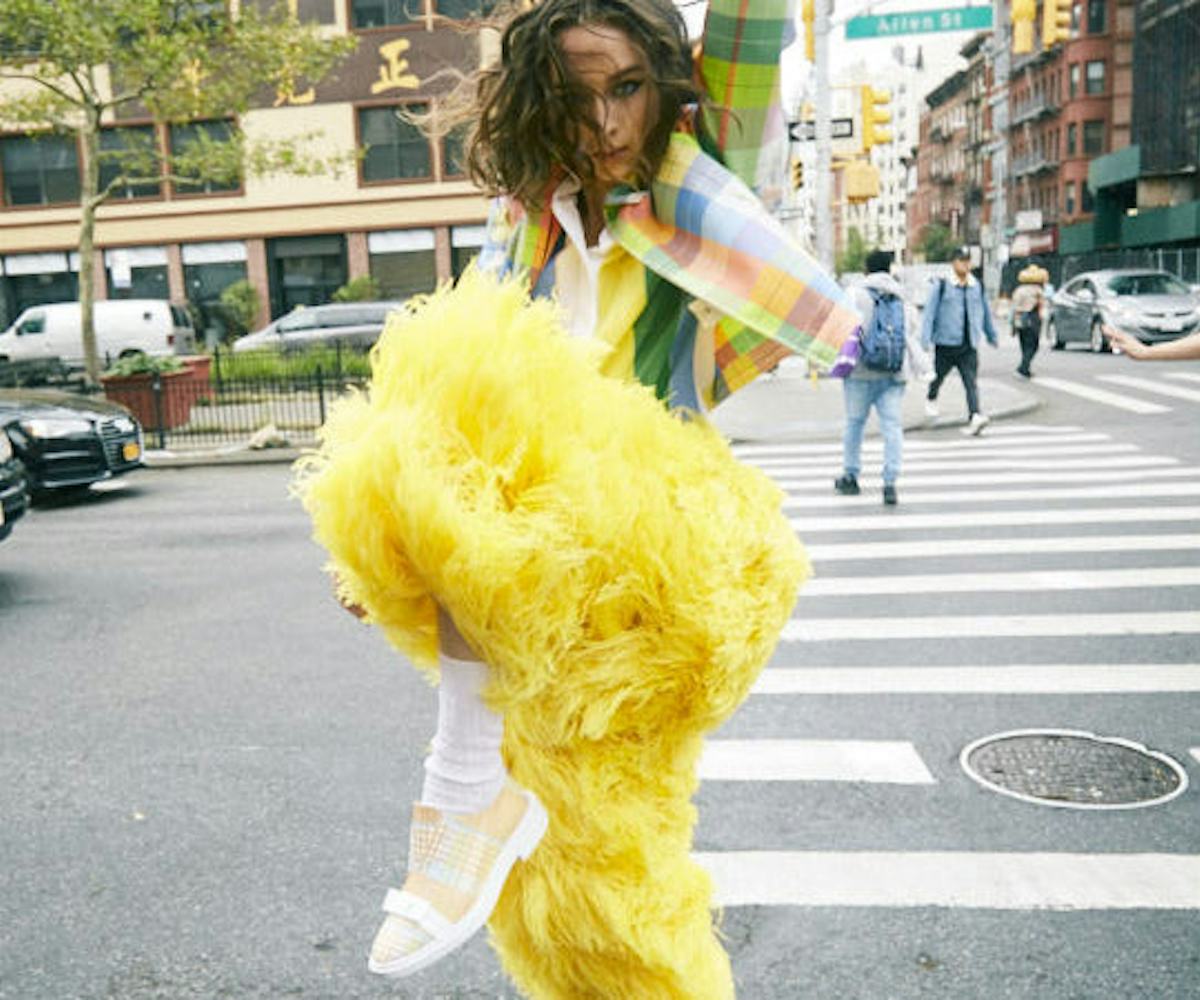 Photo by Hao Zeng, styled by Dani Stahl, all clothes by Thom Browne
Thom Browne Takes A Fresh Approach To Menswear As Womenswear
The uptown prep goes downtown
For his Resort 2018 collection, Thom Browne reimagined the way menswear can translate into womenswear. Building on his signature gray color palette and use of suiting, an array of pastels and bright greens, yellows, and reds bloom into play on traditional men's workwear that's been tweaked to fit the modern woman.
Boyfriend-style suit jackets, shirting, and outerwear appear in a mélange of colorful plaids, pinstripes, and other menswear-inspired patterns, while match-ready tennis skirts and polo shirts in solid brights and featuring color-blocked striping add a touch of femininity. At a time when a resort collection can be almost anything from a designer—from true winterwear to island getaway-ready swimwear—Browne's vision is exactly what we'll be craving to transition us into spring. It's preppy, it's colorful, and it's polished with that touch of quirkiness that the designer is known for—making this one refreshing collection as we dream of the warmer, sunnier days to come.
Below, style director Dani Stahl reinterprets her favorite pieces from the collection. Pastel plaids are worn under candy-colored blazers and accessories are paired with more prim-and-proper outerwear. It's a fashion moment where prints, colors, and textures clash in the best way possible.
Photographer: Hao Zeng
Stylist: Dani Stahl
Hair Stylist: Matthew Tuozzoli
Makeup Artist: Marcos Campos
Nails: Kelly B.
Model: Melanie Culley at MUSE