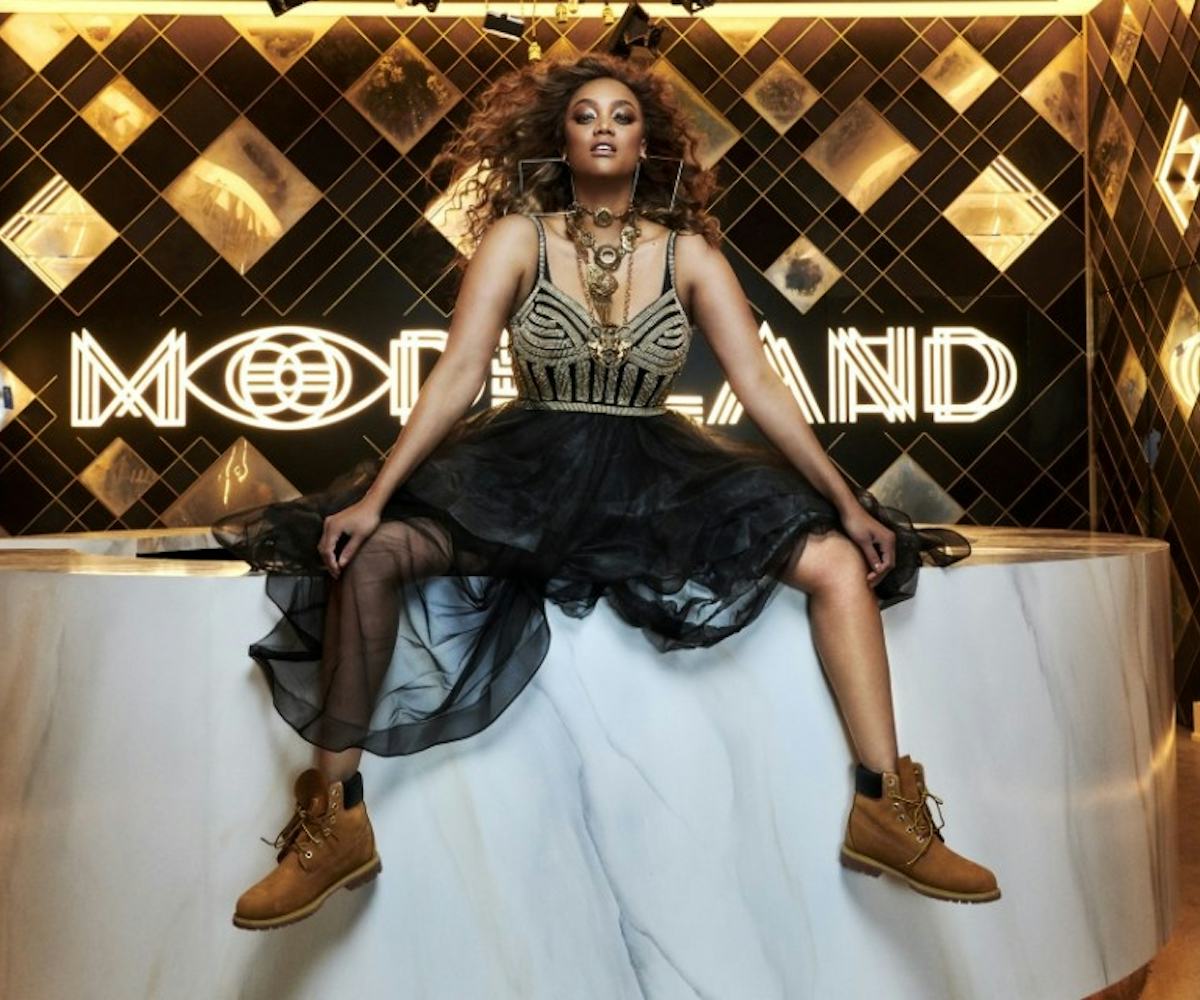 Courtesy of ModelLand
Tyra Banks Will Be The Willy Wonka Of ModelLand — UPDATE
The new attraction is basically "America's Next Top Model" on steroids
Editor's Note: This story has been updated from its original version to reflect the postponement of ModelLand's official opening date due to the coronavirus pandemic
It's official: Tyra Banks' much-anticipated ModelLand has a location and tickets are currently for sale. The "story-driven" attraction will take place in a 21,000-square-foot space in Santa Monica, and includes photo shoots, runways, shopping, theater, and more.
The new theme park was originally slated to welcome visitors in May, but due to the coronavirus pandemic, its official opening has now been postponed.
"As is no surprise, in light of the recommendations of the CDC, WHO, and California Governor Gavin Newsom, we have decided to postpone the opening of ModelLand," said a spokesperson in an official statement on Wednesday. "We will continue to monitor the situation and determine a new date to open that is appropriate and safe. We remain excited to bring the wondrous world of ModelLand to you and will wait to welcome you to our attraction when the time is right."
According to the attraction's press release, ModelLand "combines the glamour of America's Next Top Model, the whimsy of Willy Wonka, and the magic of Disneyland, to make both fashion and beauty a fun, theatrical, and empowering experience for all. Redefining the meaning of 'model.'"
I think this makes us the Oompa Loompas... but make it fashion.
"I believe all shapes AND all sizes AND all ages AND all shades deserve to feel beautiful, powerful, and be the fantasy versions of themselves. ModelLand is not just an attraction. It's a place full of story that challenges what 'attractive' means," said Banks in an official statement. "When you step into ModelLand, you enter a fantastical world where we celebrate YOUR uniqueness while we help you master your angles and up your photo game. YOU are ModelLand's star. Our cameras are waiting for you."
Banks has been teasing ModelLand since 2019, but has been working on the project for over a decade. Now, fans can actually purchase tickets, which start at $59 for general access — and visitors go home with their own digital lookbook of photos — and go all the way up to $1,495 for the "Fantascene Dream" package. The pricey ticket includes high-fashion photography and styling, but somehow does not turn you into Tyra Banks herself.
Banks is going all in when it comes to the ModelLand brand, telling Andy Cohen on Watch What Happens Live that she also has ModelLand graphic novels on the way "because ModelLand is a story."
Check out the video teaser for ModelLand below, which appears to be an amalgamation of every Top Model challenge ever done.