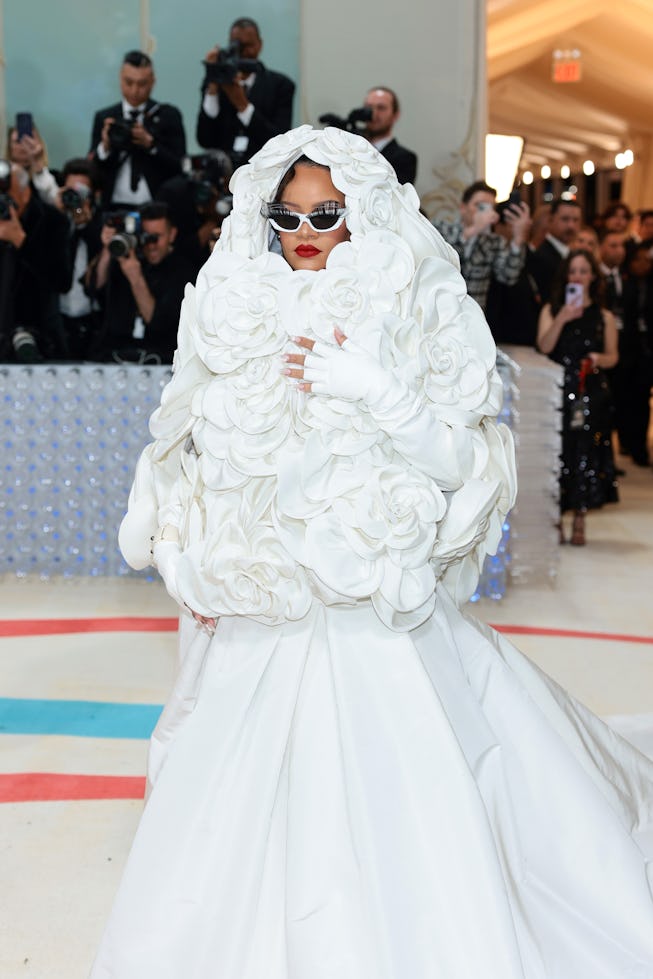 Dimitrios Kambouris/Getty Images Entertainment/Getty Images
What Everyone Wore to the 2023 Met Gala
The first Monday in May was filled with gorgeous, glamorous looks honoring the late Karl Lagerfeld.
The first Monday in May is fashion's most exalted night. This year's Met Gala celebrates The Costume Institute's spring 2023 exhibition, which will examine the work of the late Karl Lagerfeld. With a dress code like "In honor of Karl…," the homage to the iconic designer could inspire any number of looks, with an array of fabrics and silhouettes — and plenty of camellias.
The Met Gala is famously a time for both camp and glamour, and we will soon see which lane celebrities selected. Among the first to arrive is Phoebe Bridgers and Emily Ratajkowski, both in Tory Burch, and both opting for opulent glamour. Nicole Kidman, on the other hand, paid a more literal tribute to Lagerfeld by wearing a dreamy Chanel Haute Couture dress from a 2004 Chanel No. 5 commercial she shot with Baz Luhrmann.
Follow along for more Met Gala 2023 looks throughout the evening.