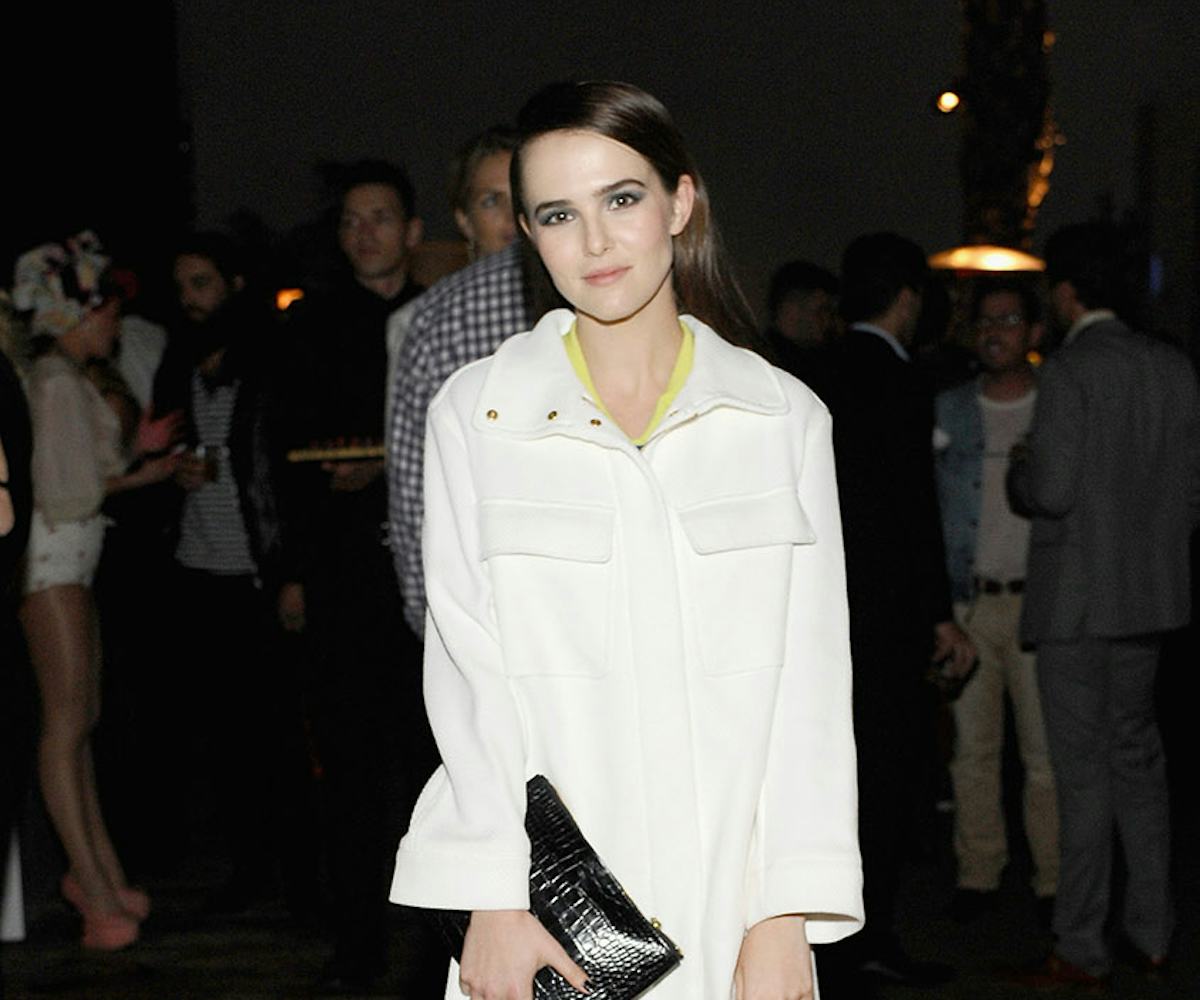 photo courtesy of tommy hilfiger
best dressed: zoey deutch
it's what's on the outside that counts.
I hate it when a good outfit goes to waste. You know what I mean, when no one gets to see how awesome your floral dress is because you have to keep your coat on all day? The good news is being cloaked-up doesn't mean your perfect ensemble dreams have to end. Sometimes, an impressive piece of outerwear can be just the thing your look needs.
Zoey Deutch hits the nail on the head at a red carpet event in Los Angeles. The Vampire Academy star took outerwear to another level in this white Tommy Hilfiger short coat. As if the coat wasn't to-die-for enough, she executed the minimal look flawlessly with a pair of chunky Bionda Castana heels and black snakeskin clutch.
Feeling Zoey's look? Find out how you can replicate with our picks below.
MUST: Topshop Racy Neoprene Heels - $90
TRUST: ASOS Coat in Ornate Jacquard - $159.92