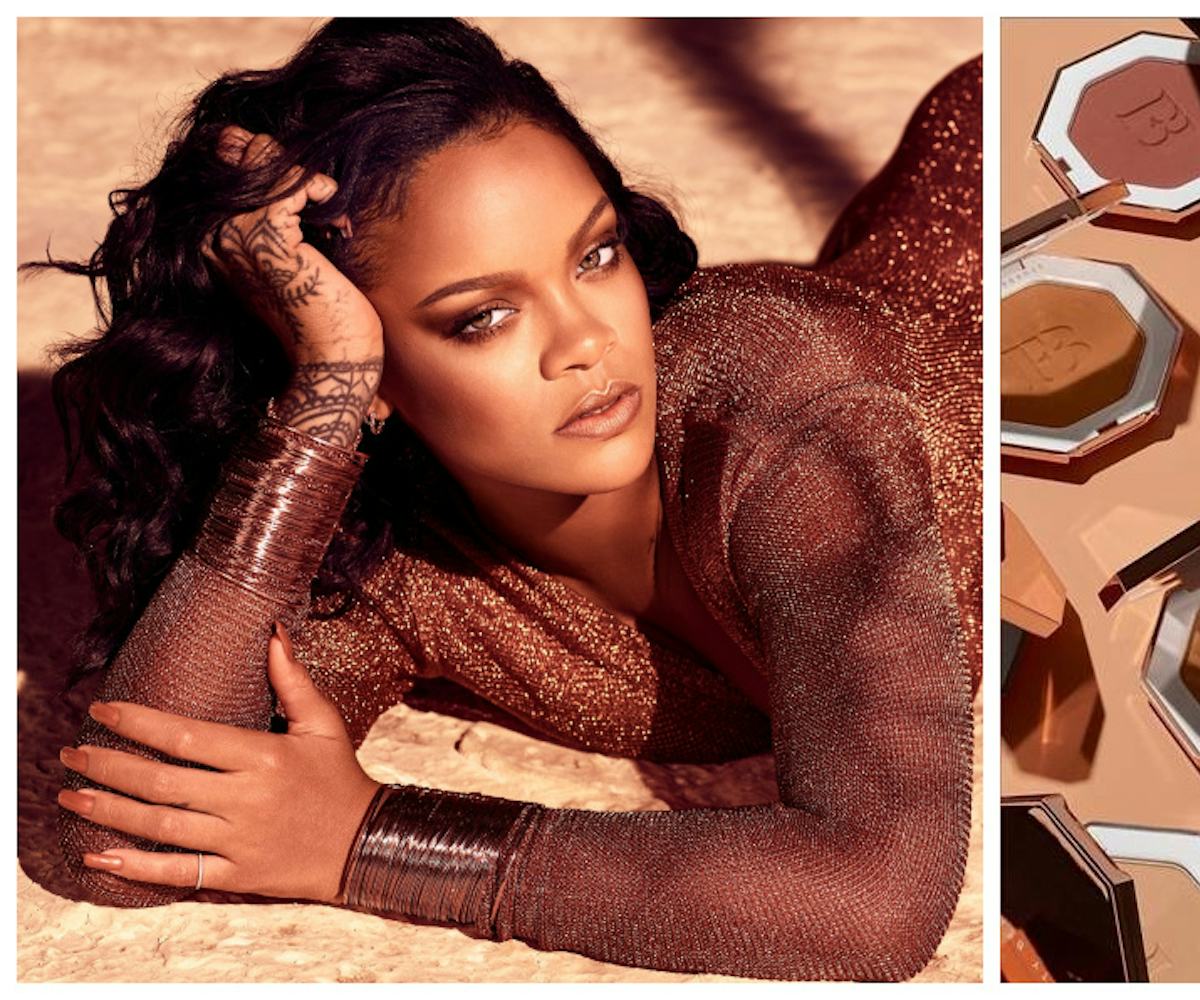 Photos courtesy of Fenty Beauty
Leave It To Rihanna To Launch A Bronzer That *Actually* Works On All Skin Tones
And prevents you from "overdoing" your look
Finding the perfect bronzer can often be a difficult task given how many brands only carry a couple of shades. Always the one to make sure that every person has the makeup they want, Rihanna has gone and created a collection of bronzers with an expansive shade range for Fenty Beauty.
Fenty Beauty and Rihanna have announced the Sun Stalk'r Instant Warmth Bronzer, which comes in eight all-encompassing shades. According to the press release, this is because the brand and Rih herself know that "bronzer isn't one shade fits all," and wanted to give every skin tone a product that would bring out a sunkissed glow.
The powder bronzers are creamy and easy to build, yet "hard to overdo," which is groundbreaking when it comes to bronzers, to be honest. How many times have you tried bronzing and gone a little too far (or, let's face it, a lot too far)? Too many times to count, if you're like me. And if Rihanna says that the Sun Stalk'r will give my skin "warmth and life like never before," I'm going to believe her.
Starting next Friday, April 5, the new shades will be available for a chill $30 on Fenty Beauty's and Sephora's websites and in Sephora stores. Check out the shade range on a variety of skin tones, below.