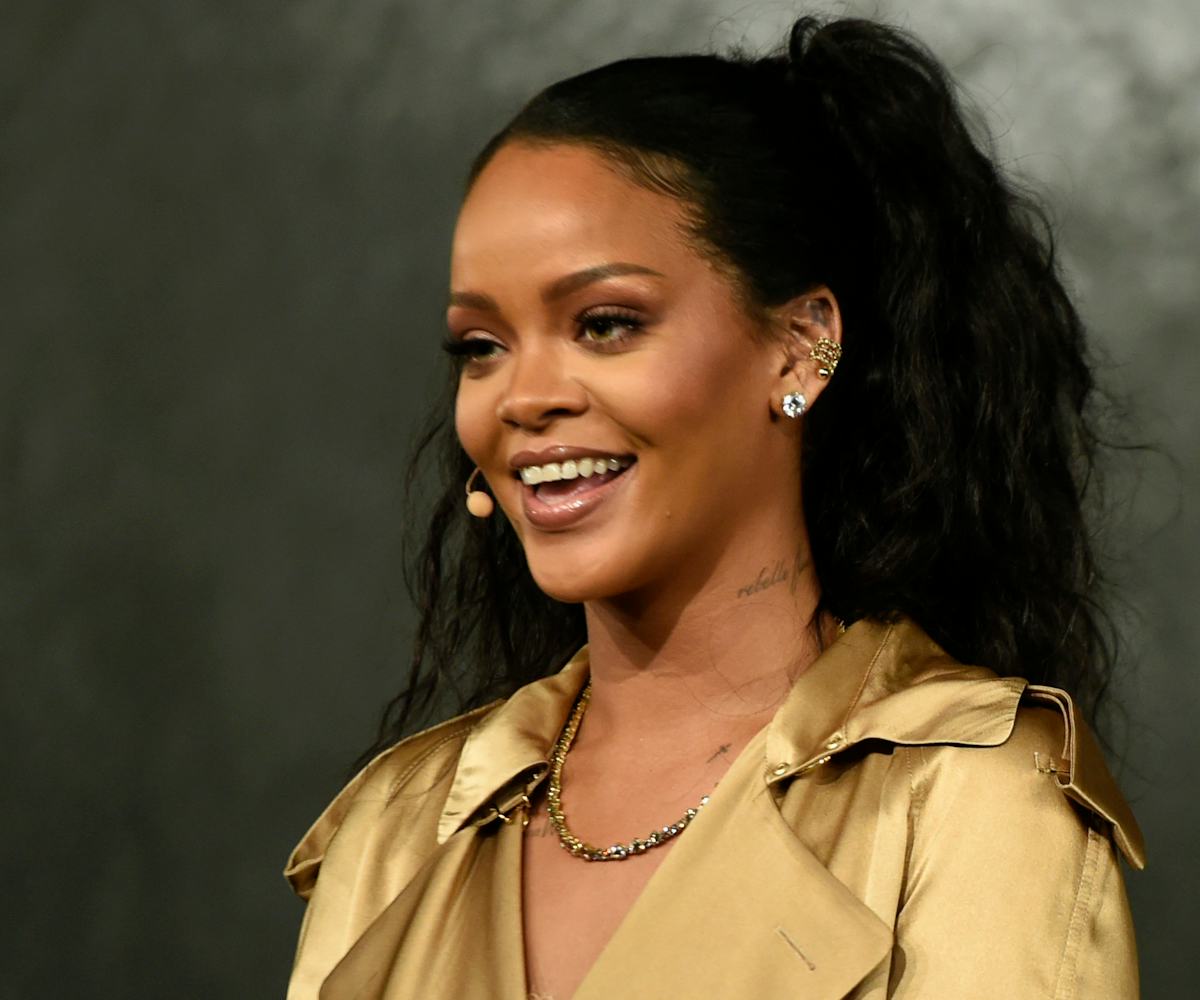 Photo by Mark Ganzon/Getty Images for Fenty Beauty
This New Fenty Beauty Product Is Dropping Really, Really Soon
UPDATE 12/3/18 10:38pm: Rihanna confirmed on her Instagram that the new Gloss Bomb shade will hit Sephora stores this Friday. Bless up.
A new shade of Fenty Beauty's Gloss Bomb is coming this month if the rumors prove to be true.
Instagram account TrendMood broke the news, posting a collage of photos featuring the new shade and the brand's press imagery. The new shade looks like it'll be a sheer bubblegum pink, and seems to be just as universally flattering as the brand's other glosses. According to the post's description, the color will be called Fu$y and launch at Sephora sometime in December.
As of now, there are only two shades of the Fenty Beauty Gloss Bomb: a rusty nude called Fenty Glow and a sheer white called Diamond Milk. The brand launched Fenty Glow, that promises to be flattering on any skin tone (a claim that definitely checks out), first and released Diamond Milk a few months ago as a tribute to Rihanna's iconic 2014 CFDA Awards dress that was covered in Swarovski crystals.
The two currently available Gloss Bomb shades each retail for $18, so the new shade will likely come at the same cost. The brand itself hasn't given us an update about when exactly the shade will drop, but we hope it's before the holidays.