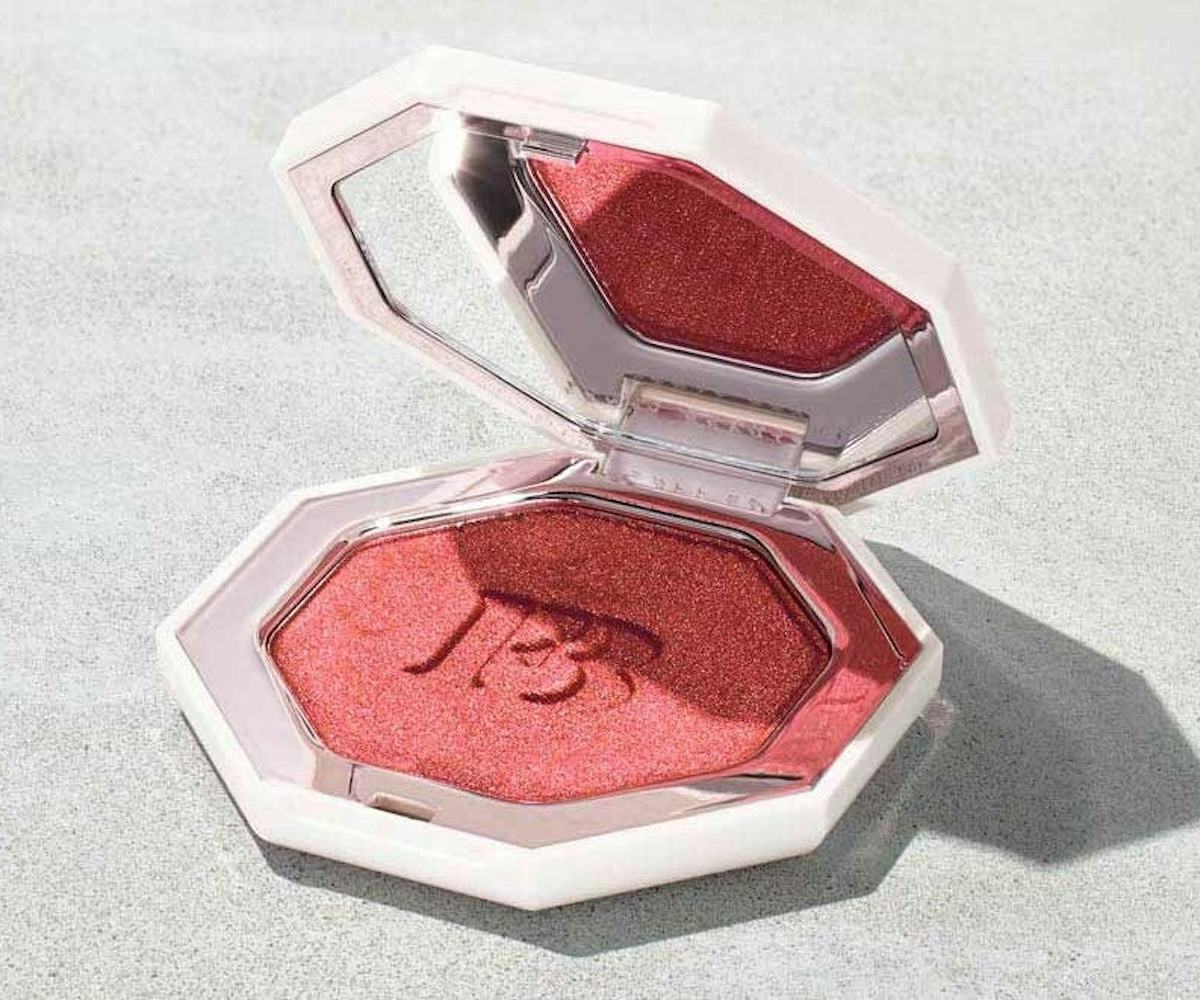 Image courtesy of brand
Fenty Beauty's Newest Highlighter Will Get You Into The Holiday Mood
It's the ideal festive hue
In bank account-threatening news, Fenty Beauty is releasing a new shade of the cult-favorite Killawatt highlighter just in time for the holidays. The highlighter, dubbed Ruby Richez, is a brick-red metallic hue, and is ideal for achieving both festive and editorial beats (Rihanna's 2017 Met Gala look immediately springs to mind). It's the eighth shade to join the Killawatt family, and the second to achieve full-pan status, as most are sold in duos.
The brand took to Instagram to announce the release, describing it as the "perfect winter highlight" in the caption, as well as offering up some ideas on how to wear it (spoiler: all over). Unsurprisingly, fans are thrilled, with comments ranging from "yes!" to people begging Rihanna to stop taking all of their money.
Ruby Richez is in good company, joining a lineup of iconic shades like Penny4UThots, a metallic burnt copper, and Mimosa Sunrise, a shocking orange-gold. The new hue will be available starting November 8th at FentyBeauty.com and Sephora, and will retail for $36.
Fenty Beauty, Killawat Foil Highlighter, $36, available at FentyBeauty.com.