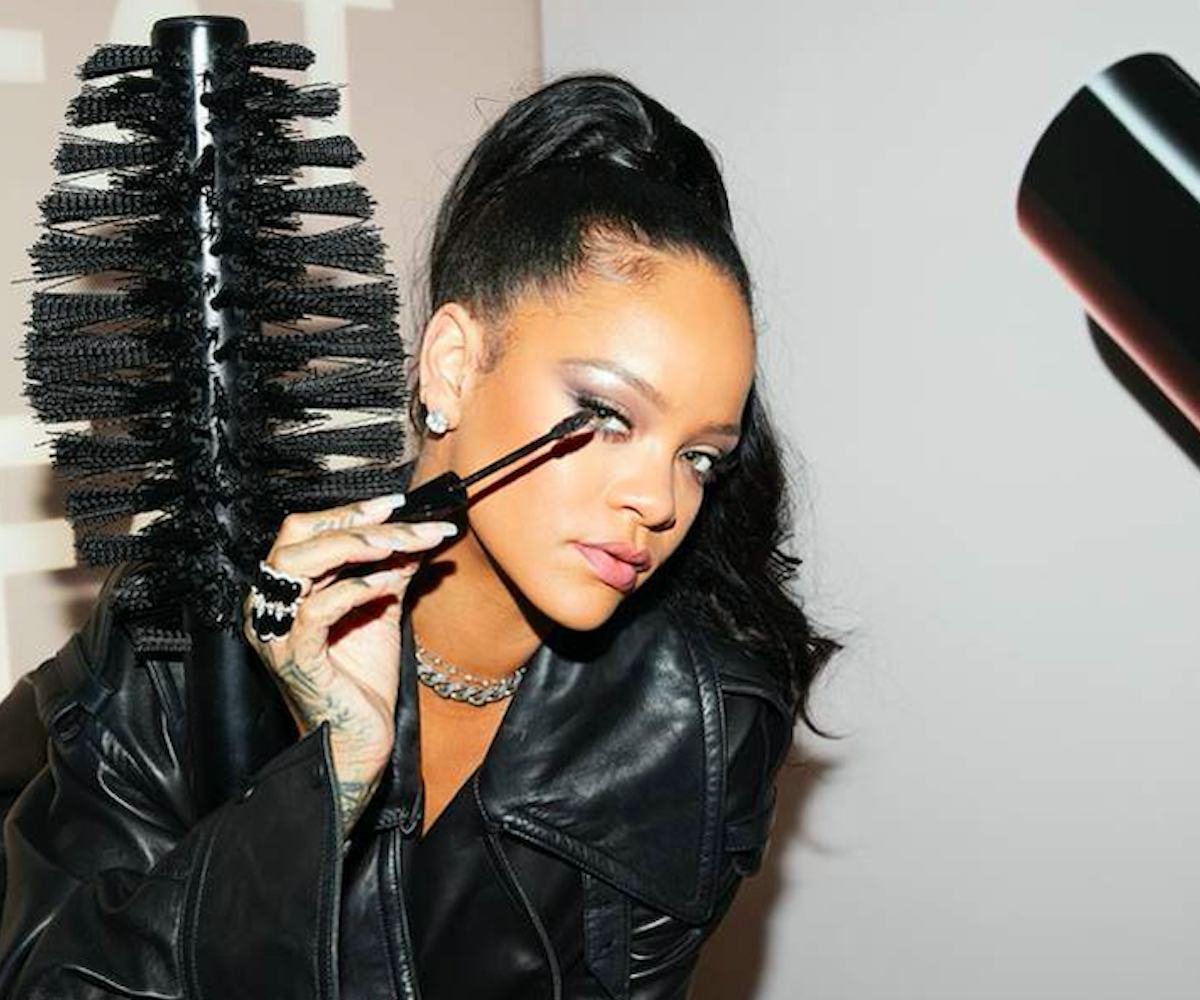 Image courtesy of Fenty Beauty
Fenty Beauty's New TikTok House Is Open & Ready For Content
Some of the platform's biggest creators now have Rihanna as a landlord
Rihanna has always been ahead of the curve. It's evident in everything from her ever-evolving personal style to her groundbreaking and inclusive milestones in both the beauty and lingerie industries. Now, the same can be said about her social media savvy. As of March 6, Fenty Beauty's TikTok House is officially open for business — and a whole lot of content.
"We are standing in the official, first, Fenty Beauty TikTok home," Rihanna said to an audience at the launch party, later shared in a video on Fenty Beauty's Instagram Stories and TikTok page. "I just wanted to create a platform for the next-wave of content creators. I think our generation is the sickest, the illest, the most creative. I can't do it alone, so to join in with the people who are influencing the world, my community, and my generation, this is a hub."
While the brand has been on the app since 2017 — sharing images and video from advertisements on loop, until using the account for more intentional videos in 2019 — the launch of Fenty Beauty's TikTok House marks a big push for the beauty brand in the space. To do that, it launched in collaboration with five of the platform's most notable names in beauty, including Savannah Palacio, Emmy Combs, and Makayla of Makayladid. Referring to each of the creators as Fenty Beauty House "housemates," the TikTok stars are staying in the home, equipped with all of the mirrors, beauty stations, and presumably all of the Fenty Beauty products and tools needed to create constant content.
The housemates have already taken part in their own one-off skits in the house, along with viral challenges published to the Fenty Beauty TikTok page. See the videos and meet all of the Fenty Beauty House creators, below.