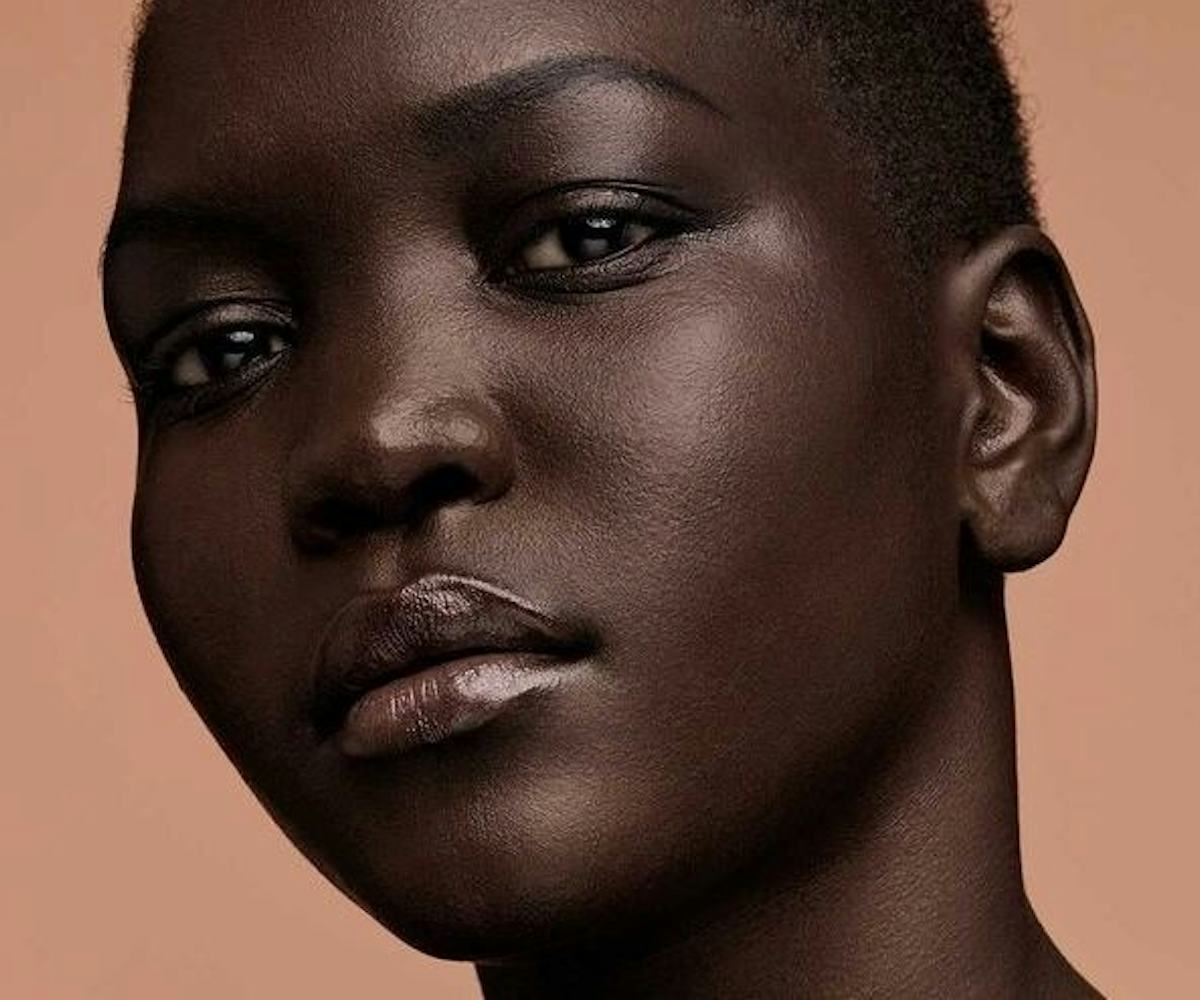 Image courtesy of Fenty Beauty
Rihanna Won't Give Us The Album, But She is Dropping A New Fenty Foundation
This is the best news we've gotten all week
Though Rih still refuses to drop her album, she is offering us a new foundation as a consolation prize. Fenty Beauty announced it'll be launching Pro Filt'r Hydrating Foundation, a medium-to-full coverage formula that will be available in the same 50 shades as the OG Pro Filt'r Soft Matte Foundation.
The colors are a 1:1 match—meaning you'll be able to use the same shade across both formulas—and the product comes in an easy-to-tote tube (don't worry, there's still a pump!) but has the same fill weight as Pro Filt'r Soft Matte Foundation.
While the original formula was mattifying and oil-absorbing, Pro Filt'r Hydrating Foundation will offer a smooth finish that won't settle into fine lines. It's also more hydrating, and although the new foundation was formulated with normal to dry skin types in mind, global makeup artist Priscilla Ono says it can work for anyone depending on their preference. Ono likes to mix the two foundations on her longtime client Rihanna, who has an oilier skin type. "It gives that no-makeup makeup look," she shared in a video comparing the two formulas. To apply, Ono recommends using the the Fenty Beauty Kabuki-Buff Foundation Brush, or a beauty sponge for a "lighter, more diffused finish."
It's a welcome addition to the Fenty family, especially for anyone who struggled with the original formulation. "Sooo excited for this!" one user wrote on Twitter. "I have dry skin so the pro matte filt'r only works for me in the summer." To this, Fenty replied: "Fenty Face all year babyyyy." It also pairs perfectly with Pro Filt'r Mattifying Primer and Pro Filt'r Hydrating Primer, so you can mix and match to achieve your desired finish.
The foundation will be the same price as Pro Filt'r Foundation ($35) and be available online and in-store August 15.
Fenty Beauty, Pro Filt'r Hydrating Foundation, $35, available 8/15 at FentyBeauty.com.