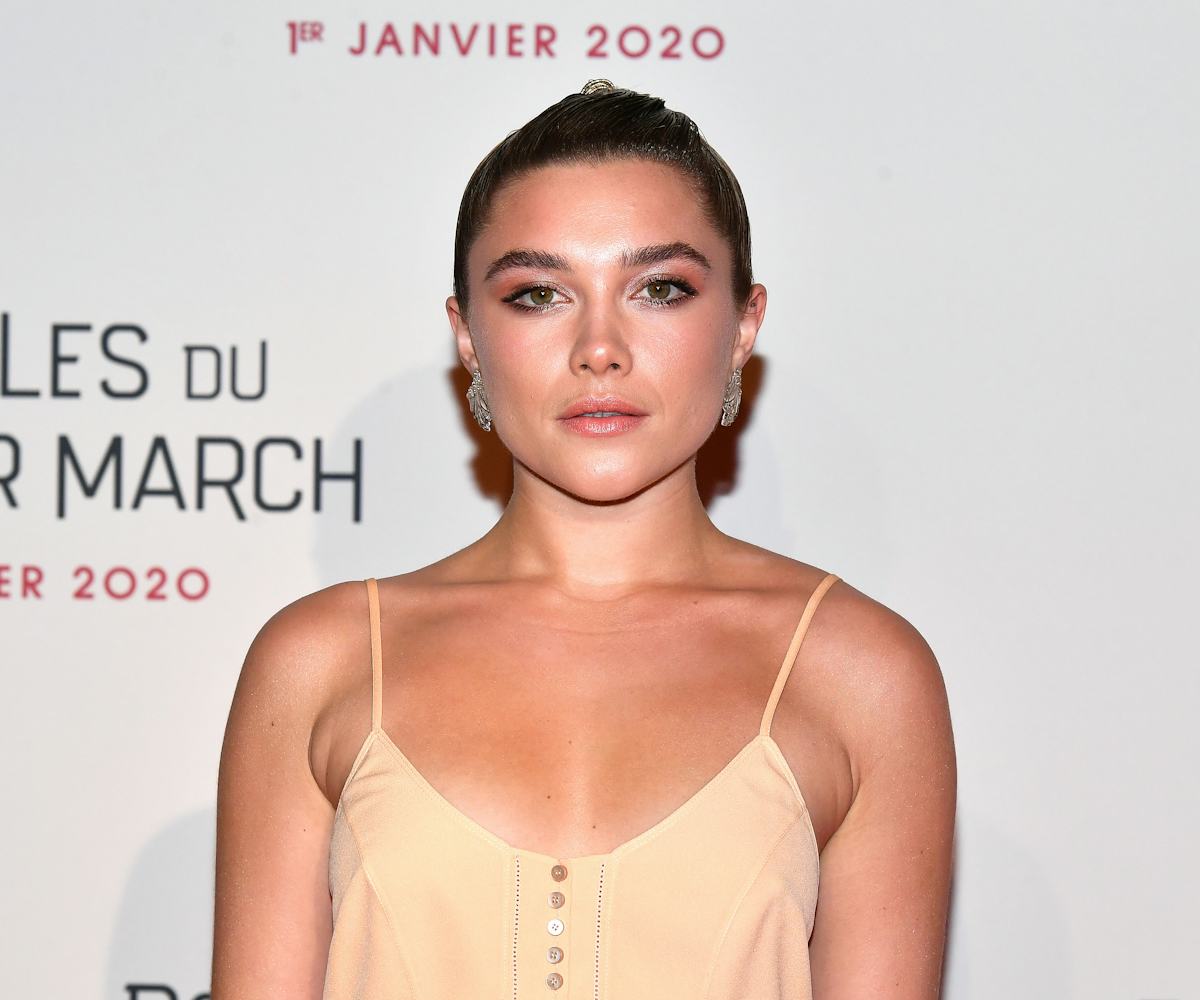 Photo by Dominique Charriau/WireImage
Florence Pugh Defends 21-Year Age Gap With Boyfriend Zach Braff
Let it be known: Little Women and Midsommar star Florence Pugh isn't above responding to internet trolls, at least when it has to do with her relationship with Zach Braff. While the couple has remained relatively private since they were first spotted holding hands in April 2019, they haven't been able to avoid criticism surrounding their 21 year age difference. Neither Braff, 44, or Pugh, 23, have addressed the gap — until now.
When Pugh shared a photo on Instagram of herself outside of Hollywood's Greenblatt's Deli — with the caption, "First pit-stop, Matzo Ball soup. #curingjetlag101"— Braff commented publicly, leaving a princess emoji underneath the photo. Seemingly harmless, sure, but the comment was enough to rile up some fans of the actress.
According to Page Six, when one Instagram user responded to Braff's emoji by saying, "You're 44 years old," Pugh responded swiftly with, "and yet he got it." Unsurprisingly, her response opened the floodgates for people to share their own unsolicited opinions on the relationship, both supportive and disapproving. In case it wasn't clear before, Florence Pugh doesn't care about your thoughts on her love life.
Although they didn't walk the carpet together,
for the Dec. 7 premiere of
Little Women
, Pugh's most recent film, in New York City.