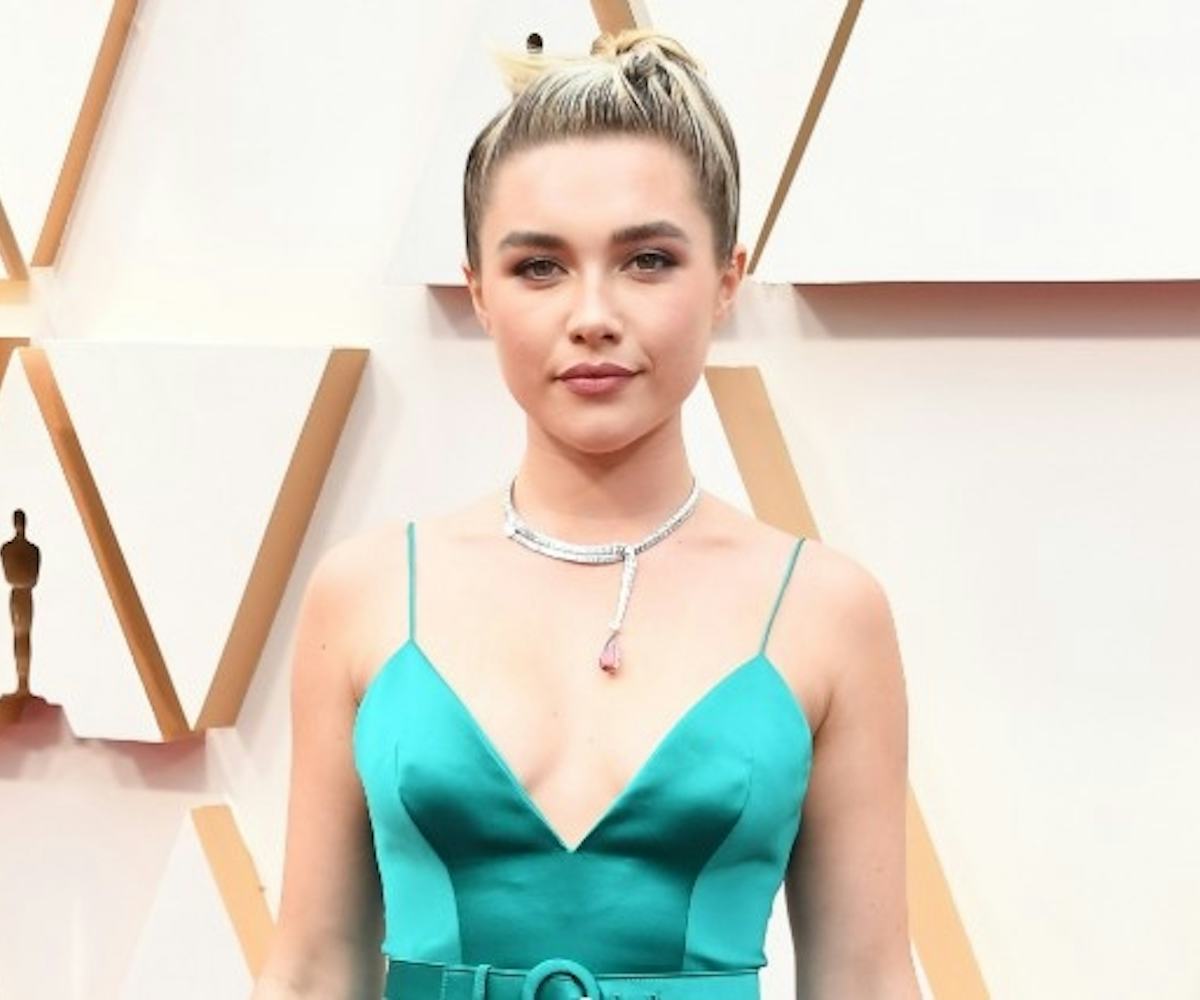 Photo by Steve Granitz/WireImage
Florence Pugh Wore A Version Of Your Junior Prom Dress to the 2020 Oscars
The school gym ain't ready
At the 2020 Oscars, Florence Pugh is bringing junior prom to the red carpet. The actress, who is nominated for Best Supporting Actress for her role in Little Women, wore a turquoise, high-low ruffled gown by Louis Vuitton on Sunday.
Just like on prom night, Pugh was extremely careful with her dress while en route to the event. Pugh's stylist, Rebecca Corbin-Murray, documented their travels to the Dolby Theatre on her Instagram Stories, showing the two of them standing inside the car so the dress wouldn't wrinkle.
"Oh, the muscles to grip onto this chair," Pugh said while holding onto two of the car's seats.
Corbin-Murray dropped Pugh off solo (sorry, Zach Braff) on the rainy red carpet, filming the actress walking into the venue like a proud mother seeing her daughter off to her first school dance. She then drove away, pouting into the camera. The mother-daughter energy was palpable.
This is the 24-year-old's first Oscars, as well her first-ever nomination for the major awards ceremony. Whether she wins or not, the night is already better than anyone's time spent at junior prom. I mean, would you rather be prom queen or nominated for an Oscar?
See more of Pugh's 2020 Oscars look, below.