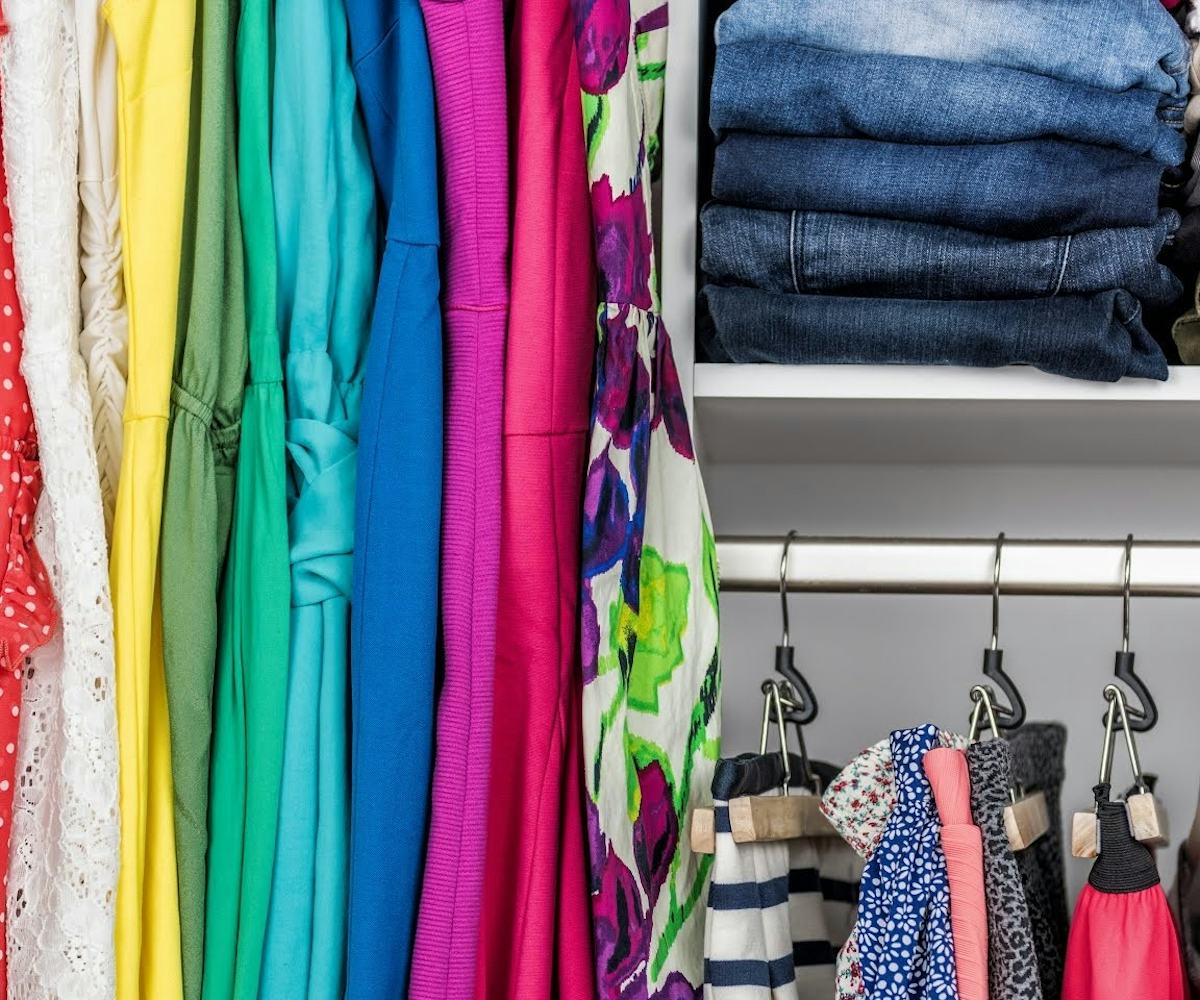 Photo by Maridav/Shutterstock
The FlyLady Method Is Giving Marie Kondo A Run For Her Money
Here's a new take on spring cleaning
While much of the world is busy spring cleaning their entire home right now, people on Pinterest are one step ahead of the organization game. On Thursday, the online company released its March 2020 Insights report, which has shown a dramatic increase in searches for cleaning and organization, noting a 802-percent spike in searches for "declutter your home."
The report also showed a new trend to compete with Marie Kondo's brand: the FlyLady method. Coined by Marla Cilley, the method involves focusing on specific areas in your space for 15 minutes at a time. FlyLady organizing has become so popular that it's now overtaking Marie Kondo searches on Pinterest. Searches for "fly lady cleaning schedule" are up by 40 percent while those for "Marie Kondo" are down 80 percent.
The space in homes that people are most concerned about is the closet, which took the top spot for Pinterest searches with a mind-blowing 1,242 percent. It was followed by bathroom products, kitchen pantry, office desk, and garage tools.
Whether you're trying to declutter your life for some spring cleaning or find yourself social distancing due to coronavirus, organizing your living and work spaces is found to be beneficial regardless. Pinterest also noted that 54 percent of consumers found cleaning to be a relaxing experience, so go ahead and put the time of self-quarantine to good use.