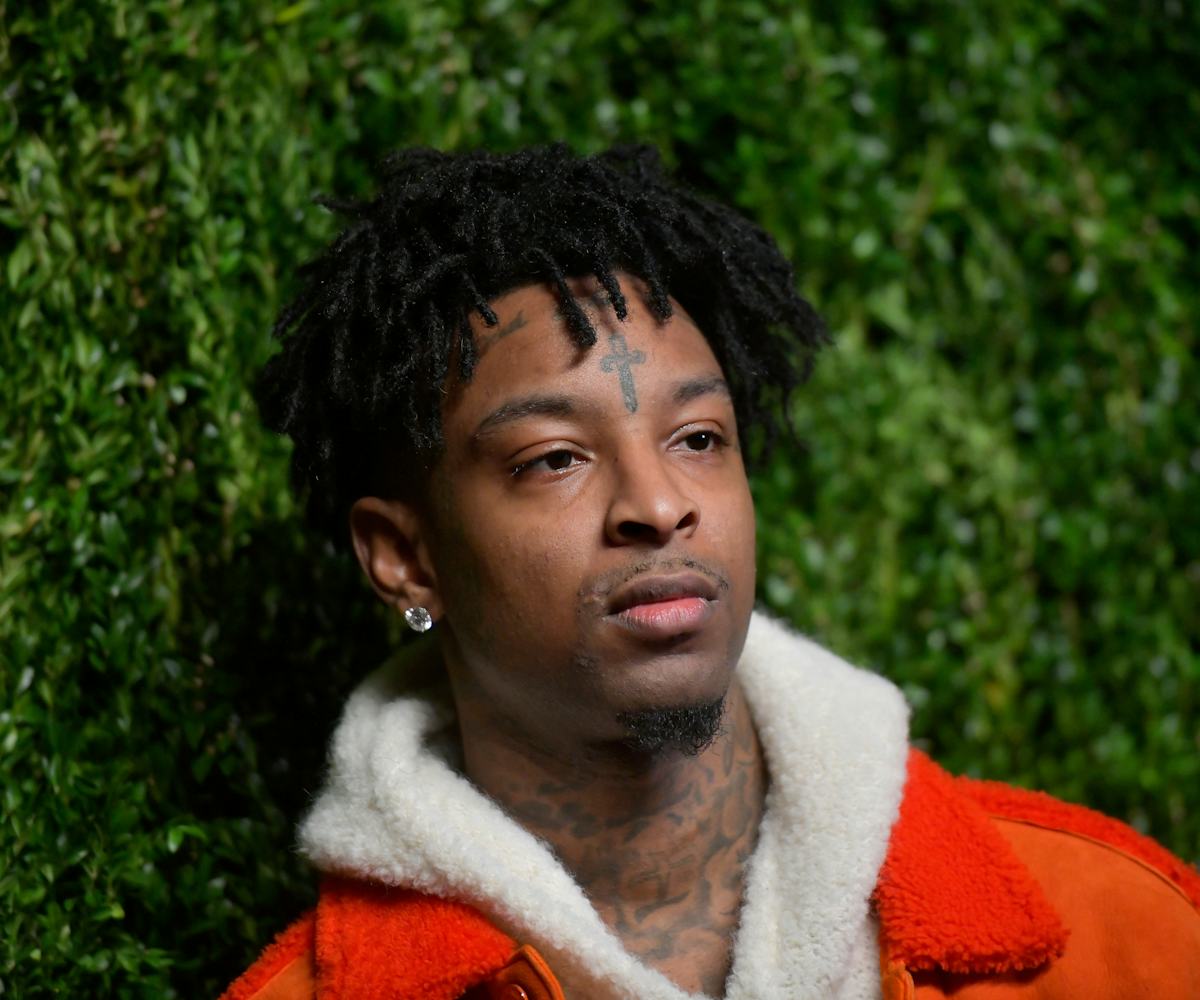 Photo by Roy Rochlin / Stringer.
The Forever 21 Savage Collab I've Been Waiting For Is Finally Here
We chatted with the rapper about the historical relationship between hip-hop and fashion
Rapper 21 Savage, who gave us such gems as "Bank Account" and "Issa knife," is here to help us take our sporty looks to the next level as the face of a new motocross-inspired capsule collection released by Honda and Forever 21. F21xHonda offers streetwear in both men's and women's styles and is size-inclusive. As the collab's frontman, 21 Savage is serving looks, as well as fulfilling this fan's longtime dream of a Forever 21 x 21 Savage crossover.
"Definitely more than once," is the casual answer 21 Savage has for me when I ask him how many times people have suggested this specific collaboration, a pairing that feels like a match made in numerical heaven. The only thing about this that doesn't make sense is that it didn't happen sooner.
21 Savage tells me that his interest in fashion is long-standing: "I've always been interested in looking put-together, which I guess, by default, is an interest in fashion." To that end, he hinted at an original collection coming soon. As for F21xHonda, his favorite item is the moto pants: "I could wear those just on a regular day and on one of my bikes."
The hip-hop influences in this collection are undeniable. 21 Savage was quick to underscore the historical relationship between the genre and fashion, saying, "Hip-hop is pop culture right now. We're the number one genre of music. Every kid from all over the world wants to dress like or be a rapper. And honestly, I think even before social media, kids in the '80s and '90s loved hip-hop style. Social media and streaming has made the genre more visible and accessible."
F21xHonda is available in stores and online today.