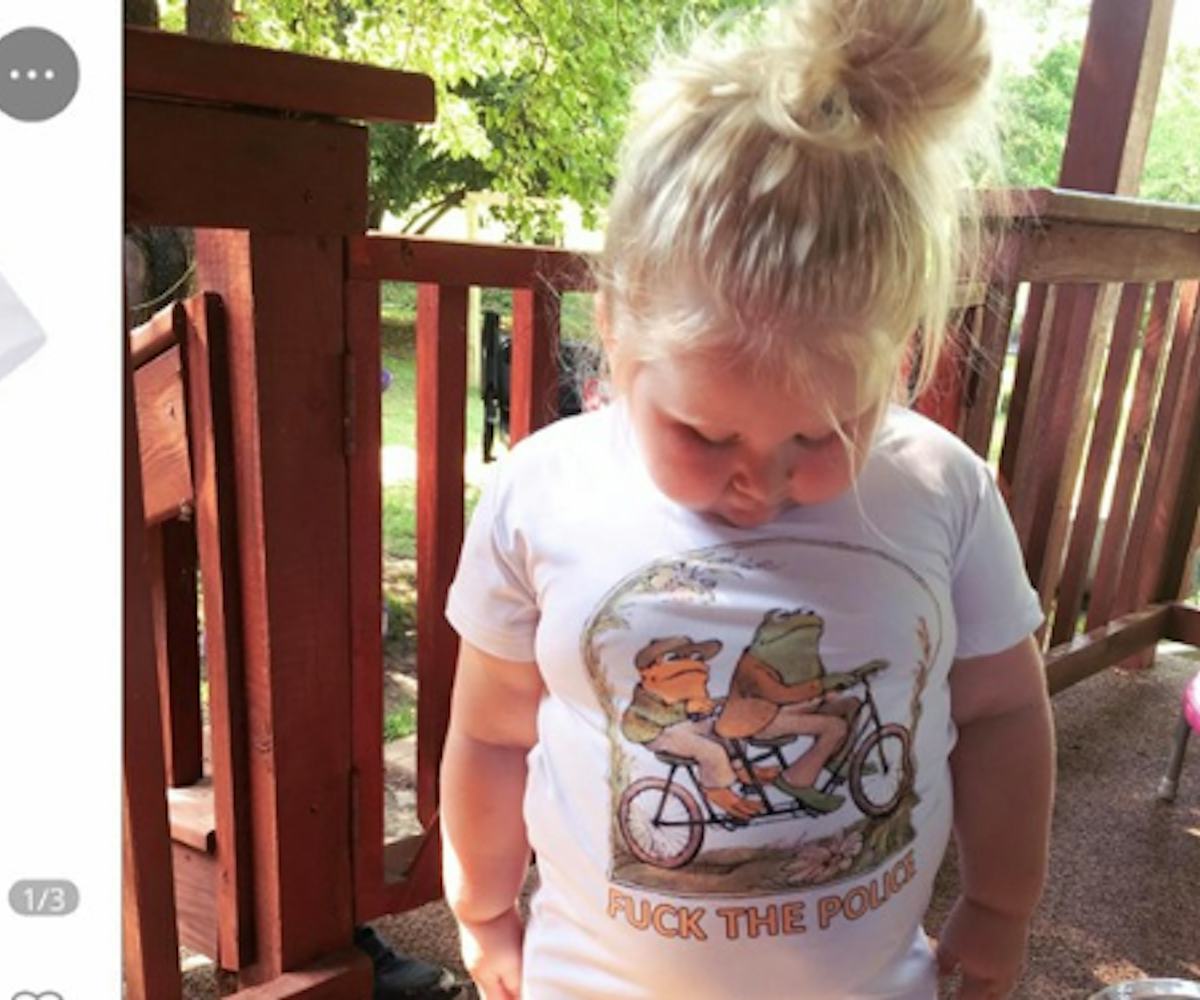 Photo via Kelsey Dawn Williamson/Facebook
I Need This "Fuck The Police" 'Frog And Toad' Shirt In An Adult Size
This week, a mom from Illinois got a surprise after ordering a cute T-shirt for her three-year-old daughter. In addition to featuring characters from children's book Frog and Toad, the tee had the phrase "fuck the police" written on it. I need this in my size.
According to BuzzFeed News, Kelsey Dawn Williamson ordered the shirt, that was supposed to have just the image of Frog and Toad on it, from a vendor on AliExpress. It should be noted that the design with the phrase isn't new or original to the retailer, it's actually a popular Frog and Toad meme.
Williamson did put her daughter in the shirt and says that she and her husband haven't stopped laughing since it arrived in the mail. I think their daughter looks cute in the shirt, and she apparently likes it. The shirt has since been taken down from the site, so, unfortunately, no more rebellious children can sport it.
Luckily for me, a vendor on Etsy is now selling the design in adult sizes.
NYLON uses affiliate links and may earn a commission if you purchase something through those links, but every product chosen is selected independently.